SC bans NEET protests in Tamil Nadu
SC bans NEET protests in Tamil Nadu
Written by
Ramya Patelkhana
Sep 08, 2017, 04:31 pm
3 min read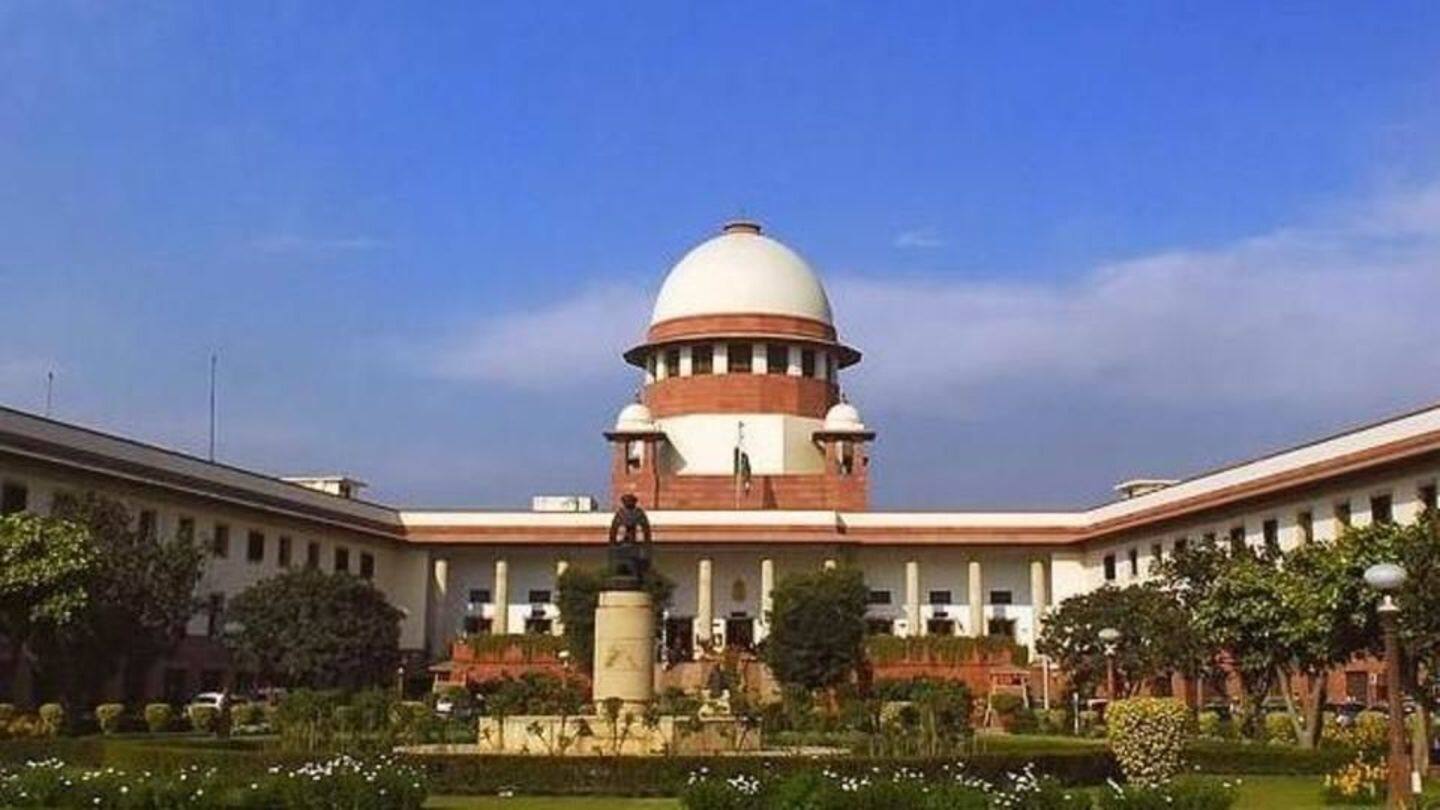 A day after 13 people were arrested in Chennai over NEET protests, the SC has banned all demonstrations against the medical entrance exam. Protests had intensified after 17-year-old medical aspirant Anitha's suicide. The SC warned action would be taken against those found participating in such activities. It has also asked the state government to ensure law and order is maintained.
NEET kills young MBBS aspirant: Depressed teen commits suicide
On 1st Sep, Anitha, a 17-year old MBBS aspirant from Tamil Nadu's Ariyalur district, ended her life by hanging herself at her house in Sendurai, yesterday. It was only a week ago that she argued in vain against medical admissions solely based on NEET (National Eligibility-Cum-Entrance Test) scores in Tamil Nadu's state-run colleges. She was depressed after the SC refused to exempt the state from NEET.
Tamil Nadu govt ordinance on NEET
The Centre received an Ordinance from the Tamil Nadu Government seeking exemption from NEET for undergraduate medical admission for one year. Meanwhile, hundreds of parents and students in the state opposed the proposal to waiver NEET, saying students who wasted one or two years for NEET would be at a loss. They approached senior Supreme Court advocate Nalini Chidambaram, to share their concerns.
Agitated parents, students file plea challenging NEET exemption
Leading advocate and former Finance Minister P Chidambaram's wife, Nalini Chidambaram, decided to file an affidavit in the SC on behalf of Tamil Nadu's parents/students concerned about the proposed NEET exemption. She moved the SC seeking medical admissions based only on NEET scores. S Anitha, an MBBS aspirant from Tamil Nadu's backward Ariyalur, impleaded herself as one of the respondents against Chidambaram's plea.
Anitha was a Dalit from a poor background, but that wasn't what she was known for. She is one of Tamil Nadu's NEET sufferers, who recorded a spectacular State Board Class-XII performance but couldn't do the same in NEET, which was based on CBSE syllabus.
One of many state-board students who couldn't get MBBS seat
Anitha scored 1,176 marks out of 1,200 in Class-XII exams in Tamil medium. She got high cut-off marks of 199.75 for engineering and 196.75 for medicine as per the State Board score. However, she scored a percentile of only 86 in NEET as she wasn't familiar with CBSE syllabus. As medical counseling was based on NEET score this year, she couldn't secure MBBS seat.
NEET will shatter the aspirations of many: Anitha
Seeking a stay on NEET-based medical admissions this year, Anitha said it would "shatter the aspirations" of many rural students in Tamil Nadu. However, on 22 August, the SC ruled that Tamil Nadu will have to follow the NEET like all other states. It directed the southern state to complete the medical counseling procedure on the basis of NEET scores by 4 September.
Protests across Tamil Nadu over NEET aspirant's suicide
Protests erupted across Tamil Nadu over the death of 17-year-old Dalit medical aspirant Anitha S, who killed herself after the SC dismissed her petition against NEET. In many regions, protesters blocked roads and burnt effigies of PM Narendra Modi. DMK and other parties called for a shutdown, protesting the Centre. Meanwhile, CM Edapaddi Palanisami has announced ex gratia of Rs. 7L to Anitha's family.