IRCTC blames passengers for Tejas food poisoning
IRCTC blames passengers for Tejas food poisoning
Written by
NewsBytes Desk
Edited by
Shikha Chaudhry
Oct 17, 2017, 12:01 pm
2 min read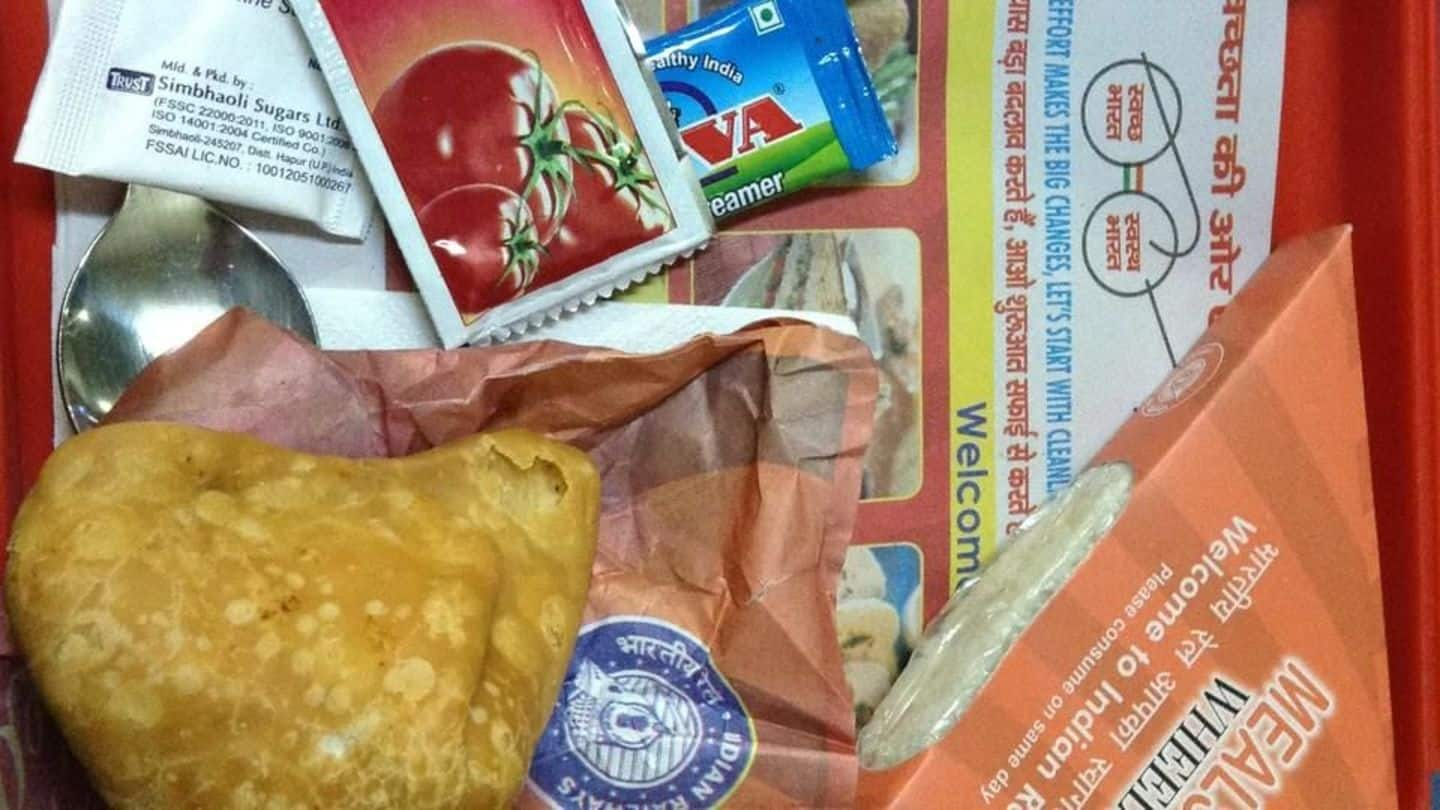 The IRCTC has denied that breakfast served on the Tejas Express caused food poisoning of 26 people. Hilsa fish is to blame, it said. The tourist group who complained first had brought and consumed Hilsa. Two children puked due to the smell. That triggered a general uneasiness and many others fell sick. Even the tour manager was satisfied with the food, IRCTC said.
Mumbai-Goa Tejas-Express: 24 passengers ill after eating; 3 in ICU
On 15th Oct, at least 24 passengers of Mumbai CST-Karmali Tejas Express fell ill after having breakfast served by the onboard pantry staff. The pantry-car operator was contracted by Indian Railway Catering and Tourism Corporation (IRCTC). A Konkan Railway official confirmed the incident. Affected passengers were deboarded at Maharashtra's Chiplun and admitted to government and private hospitals. Three of them were rushed to ICU.
Cause of food poisoning unknown: IRCTC official
An IRCTC official stated the breakfast was served to about 290 passengers. At around 12pm, three passengers complained of nausea and uneasiness. A couple of hours later more passengers complained of similar symptoms. Noting that passengers have an option to choose from veg/non-veg meals, the official said they still do not know whether the food poisoning was from the veg or non-veg breakfast.
Probe launched to ascertain source of food poisoning: IRCTC
IRCTC launched a probe to determine the cause of food poisoning. Food samples have been collected for investigation. IRCTC stated: "Director, Catering Services is proceeding to Mumbai to follow up the matter. Follow up action and monitoring is being done to ensure proper assistance."
Two suspended officials might be recalled now
Earlier, the IRCTC area officer at Madgaon as well as the onboard manager on the Karmali-Mumbai Tejas Express, where the mishap occurred, had been suspended pending investigations. The new report might clear their names.