2008 Malegaon blast: Lt Colonel Purohit gets bail
2008 Malegaon blast: Lt Colonel Purohit gets bail
Edited by
Gaurav Jeyaraman
Aug 21, 2017, 11:16 am
3 min read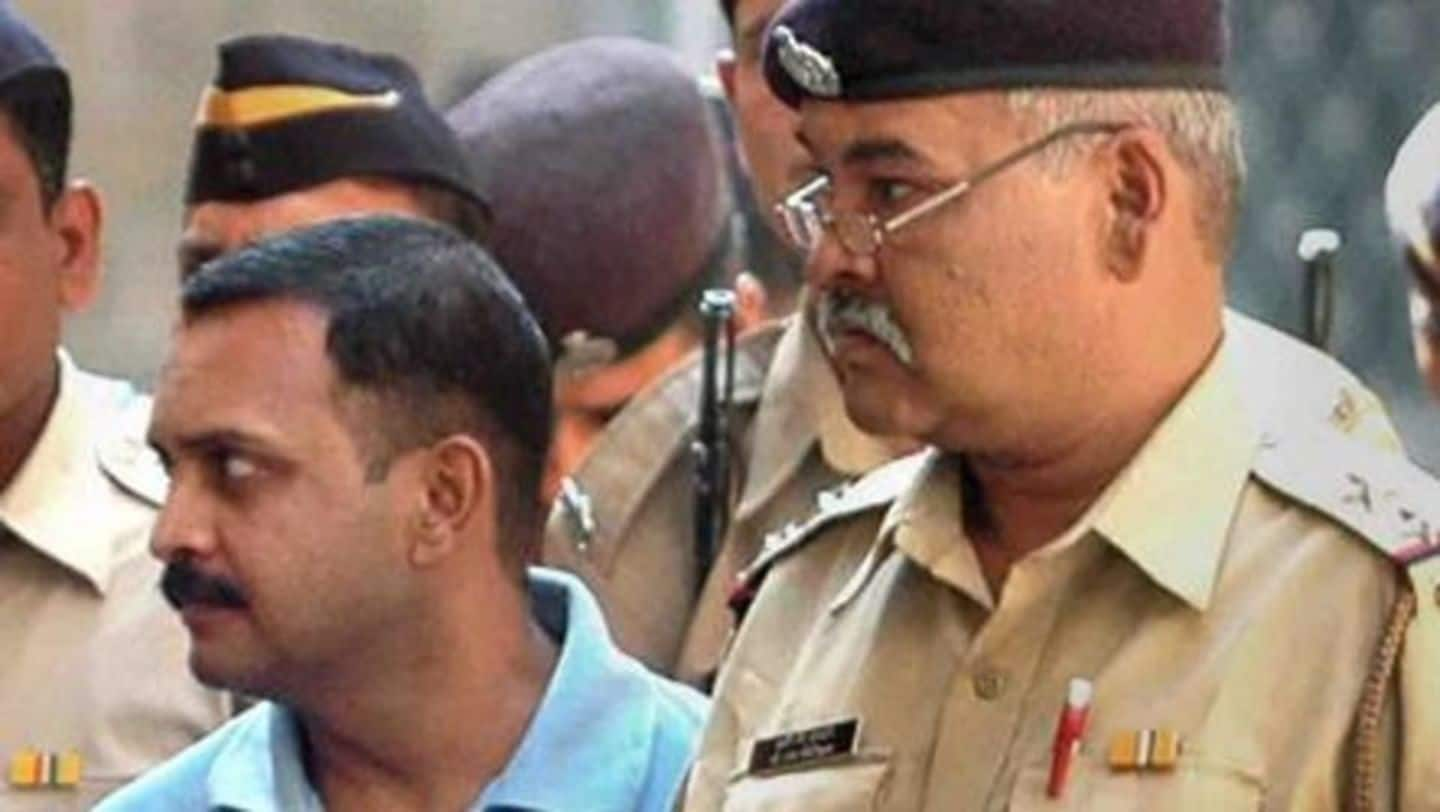 The SC has granted bail to Lieutenant Colonel Shrikant Prasad Purohit in the 2008 Malegaon blast case that killed seven. Purohit, who has spent nine years in jail since 2008, had approached the SC after the Bombay HC refused his bail plea. Earlier, a special MCOCA court had ruled the law had been applied wrongly to Purohit and 10 others.
Twin blasts of Sep 2008 - Malegaon, Modasa
On 29 September 2008, twin explosions took place near Bhikku Chowk in Malegaon, Maharashtra and Modasa, Gujarat. 7 people were killed in Malegaon, and a 15-year old lost his life in Modasa. A total of 80 people were injured. Two low intensity bombs were fitted on a Hero Honda motorcycle and rigged to detonate in Malegaon. The motorcycle led the police to the accused.
Investigation under Hemant Karkare
The Mumbai Anti-terror Squad (ATS) was deployed to help the Malegaon police in the investigation. The ATS team was led by ATS chief Hemant Karkare, who was later killed in the 26/11 attack by Pakistan-based Lashkar-e-Tayyaba terrorists in Mumbai.
Early evidence and suspects
The evidence collected by ATS pointed to the involvement of Hindu extremist groups behind the attack. On 24 October 2008, police arrested 3 people in connection with the blast- Sadhvi Pragya Singh Thakur, Shiv Narayan Gopal Singh Kalsanghra and Shyam Bhawarlal Sahu. On 4 November 2008, Lt. Col. Prasad Shrikant Purohit, a serving Army officer, was arrested for his involvement in the blast.
In January 2009, ATS filed chargesheet in the Malegaon case before the Maharashtra Control of Organized Crime Act (MCOCA) court in Mumbai. It named 11 accused, including Purohit, Sadhvi Pragya, Sudhakar Dwivedi, Sameer Kulkarni, Rakesh Dhavade, among others. In July 2009, special court trying the case dropped the MCOCA charges against the accused, which were later restored by the Bombay High Court in 2010.
NIA takes over the Malegaon probe
The National Investigation Agency (NIA) took over the case from ATS on the direction of Home Ministry on April 13, 2011.
NIA drops charges in Malegaon blast case
National Investigation Agency (NIA) dropped all charges against Sadhvi Pragya Thakur and five others in the 2008 Malegaon blast case. NIA cited lack of evidence against them in the chargesheet. The agency recommended prosecuting Army Colonel Srikant Purohit for conspiracy and under the Unlawful Activities (Prevention) Act, though the charges against him and nine others were dropped under the anti-terror law, MCOCA.
2008 Malegaon blasts: Sadhvi Pragya gets bail
The Bombay High court granted bail to Sadhvi Pragya Singh Thakur who was accused of involvement in the Malegaon blasts. However, co-accused Col Shrikant Purohit has not been granted bail by the court. The NIA said the Maharashtra ATS' case against Sadhvi Pragya was inadmissible in court. A trial court had rejected the bail applications of these two last year.