Dawood's brother Iqbal Kaskar extorted 20 businessmen in four years
Dawood's brother Iqbal Kaskar extorted 20 businessmen in four years
Sep 20, 2017, 11:06 am
2 min read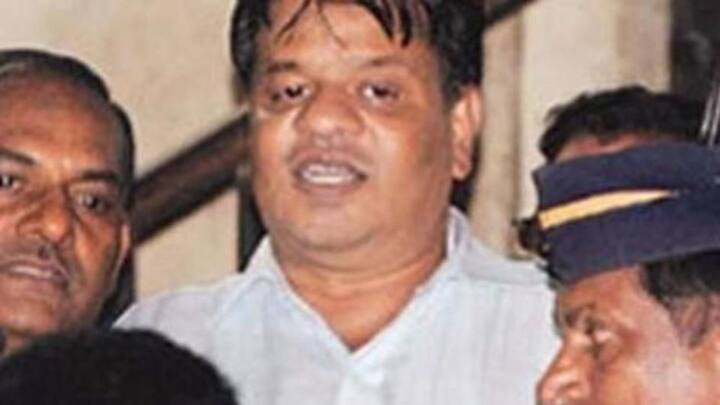 Dawood Ibrahim's brother Iqbal Kaskar, arrested on 18th September for extortion, had at least 20 merchants on his target list of the last four years, police said. "Two henchmen used to meet the victims and dial Kaskar's number from their phone. They would then make Kaskar speak to the victims." Police are now examining if Dawood is involved too. The victims' statements will also be recorded.
Dawood Ibrahim's brother Iqbal Kaskar arrested in extortion case
Wanted criminal Dawood Ibrahim's brother Iqbal Kaskar and two others were picked up by police from Mumbai yesterday evening in an extortion case. According to sources, the gang was extorting a builder and was demanding more property when the victim approached police and filed a complaint. The accused will be investigated. Police are exploring the possibility of invoking the MCOCA. More arrests are likely.
Iqbal and his henchmen were allegedly demanding money and assets from builders on behalf of Dawood. The one who filed a complaint had already given him four houses. When they demanded more, he went to police. Police then kept started keeping tabs on him and finally picked him up from his Nagpada den yesterday. A source says incriminating conversations are on record.
Not Iqbal's first brush with the law
Iqbal has had run-ins with the law in the past. In February'15, he was arrested after a real estate agent accused him of assaulting him and extorting money; he later got bail. He was also wanted in a murder case and in the Sara Sahara case, where a building was illegally constructed on government land. He was acquitted in both cases.
The controversial cop behind Iqbal's arrest
Interestingly, Iqbal was picked up by encounter specialist Pradeep Sharma. Sharma was dismissed from the force in 2009, after he was found to have alleged links with the underworld. He had challenged the dismissal and won. Later, he was arrested in the fake encounter case of Lakhan Bhaiya, a suspected member of Chhota Rajan's gang. He was reinstated in the force in August'17.