Malayalam actress abduction/assault case: Kerala HC grants bail to Dileep
Malayalam actress abduction/assault case: Kerala HC grants bail to Dileep
Edited by
Ramya Patelkhana
Oct 03, 2017, 02:46 pm
3 min read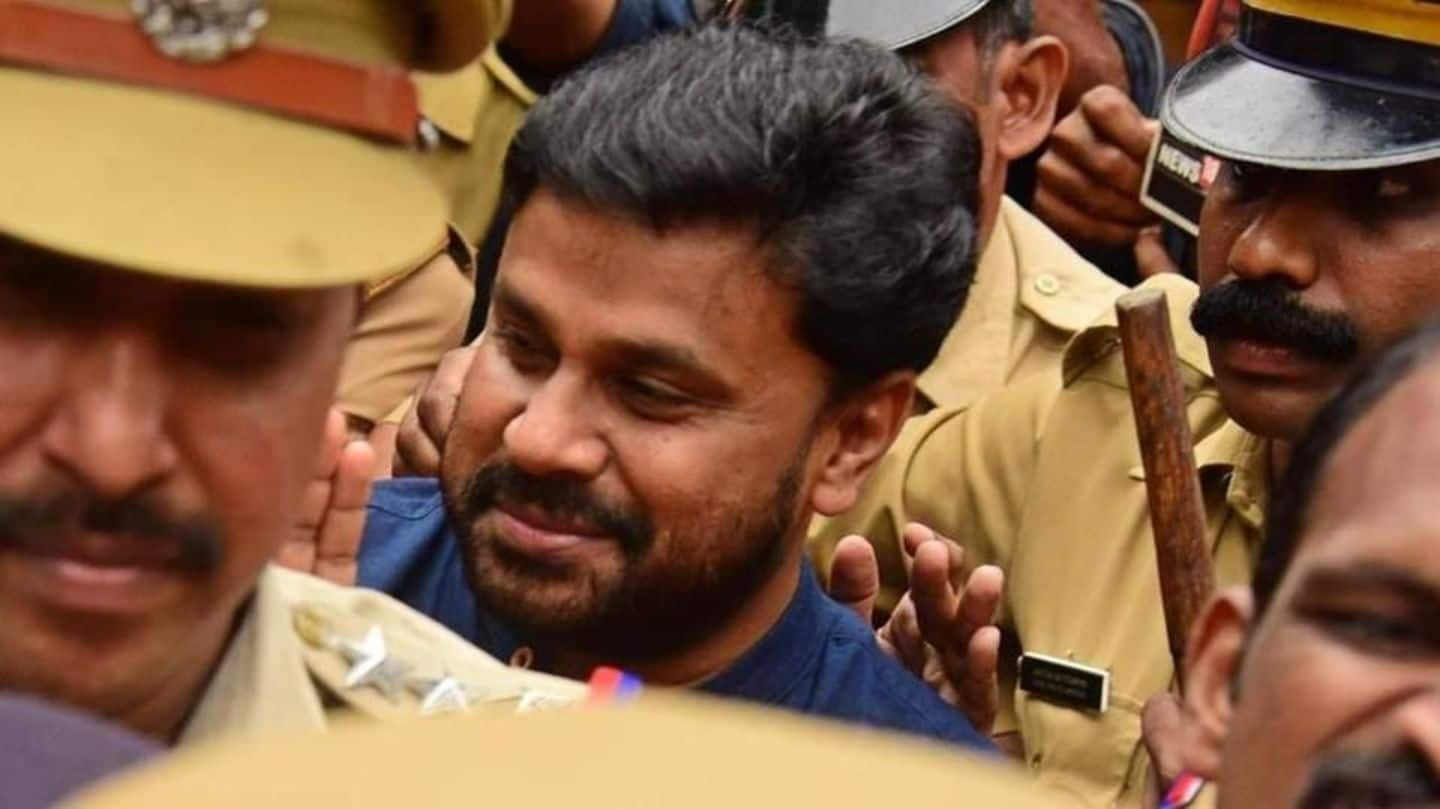 The Kerala HC has finally granted bail to popular Malayalam actor Dileep who was denied bail four times earlier. He is accused in a case relating to the conspiracy of abduction and sexual assault of a Malayalam actress. He was arrested on 10 July for his alleged involvement. Granting conditional bail to Dileep, the court asked him to furnish a Rs. 1L bond.
Malayam 'superstar' Dileep arrested for planning abduction, rape of actress
On 11th July, Malayalam actor Dileep was arrested and sent to 14-day judicial custody for his alleged involvement in the 'conspiracy' of abduction and rape of a popular regional actress. Earlier, Dileep, his brother Anoop, manager Appunni, and close friend and film director Nadirshah were questioned in the case. The actress was raped and filmed by five men in a moving car in February.
The 48-year-old actor, ranked third among Kerala's most popular superstars behind Mohanlal and Mammootty, once shared close relations with the victim, but ties later soured. Probe revealed that he paid off a gang led by Sunil Kumar alias Pulsar Suni to attack the actress due to "personal enmity". Several attempts targeting her had been made earlier too in the last two years.
Mounting evidence against the 'superstar'
Dileep's role came to light after a letter purportedly from Sunil to Dileep seeking financial aid was unearthed. Sunil was also found to frequent Dileep's shooting locations. Dileep then claimed he was being blackmailed by Sunil, and that the whole thing was a conspiracy by a section of the Malayalam film industry. There were major contradictions in Dileep's statements too.
More evidence piled up after Sunil sent to jail
The statements of Jinson, Sunil's fellow inmate in jail, helped investigations. Jinson claimed he had heard Sunil demanding money from Appunni on phone. The actress had earlier said Sunil had told her the attack was a "supari". Following hours of questioning, Dileep was arrested.
Sexual assault: Kerala HC denies bail for actor Dileep again
For the second time, the Kerala HC has dismissed the bail plea of famous Malayalam actor Dileep. The 'superstar' is in jail for allegedly paying a gang to abduct and assault an actress in the industry. Refusing Dileep's counsel, the court pointed out there's possibility of witnesses and the probe being influenced if bail is granted, and that there's prima facie evidence against Dileep.
HC imposes many conditions on the Malayam actor
Imposing several restrictions on the actor, the HC asked Dileep not to influence witnesses or destroy the evidence. He was asked to surrender his passport. He must appear before the investigators for questioning whenever called. The court granted Dileep a conditional bail at a time when the investigators are expected to submit the supplementary charge sheet in the next few days.