Court lifts Pachauri's travel restrictions
Court lifts Pachauri's travel restrictions
Written by
Sripriya Yegneswaran
Edited by
Vaneet Randhawa
Jan 13, 2017, 12:07 pm
4 min read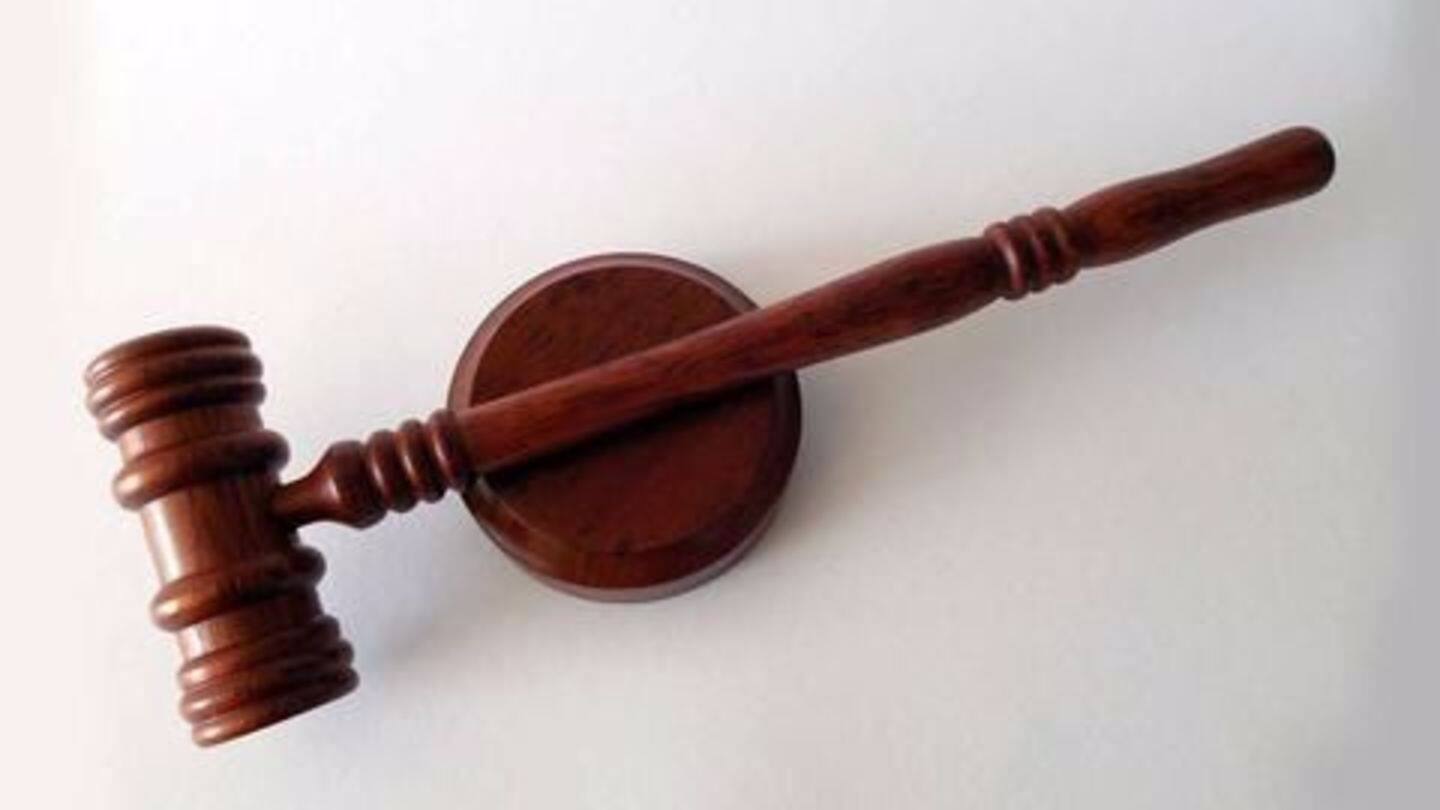 A Metropolitan Magistrate's court in Delhi ordered that the restrictions on former TERI chief RK Pachauri's travel be lifted. The court observed that Pachauri had "travelled abroad over two dozen times with prior permission of the court" and had "meticulously complied with all the conditions imposed on him." The court clarified that a "charge sheet has been filed and investigation is over."
Rajendra Kumar Pachauri was appointed the Chairman of Intergovernmental Panel on Climate Change (IPCC) in 2002, a position that he held till 2015. In 2007, he received the Nobel Peace Prize on behalf of IPCC.
Pachauri lands in soup over sexual-harassment complaint
Investigation was commenced by the Delhi Police against the head of The Energy and Resources Institute (TERI) RK Pachauri over sexual harassment charges. The complainant was a 29-year old woman working at TERI. She alleged that Pachauri had been harassing her since September 2013. The FIR had been filed under sections 354, 354A, 354D, and 506 of Penal Code, all of which are non-bailable.
Pachauri resigns from IPCC over harassment charges
Rajendra Pachauri, stepped down from the position of IPCC chief, amidst the sexual harassment probe being conducted on him. Vice-Chair Ismail El Gizouli took over as the Acting IPCC Chair for the time being. His resignation came, as another woman came forward on 22 February, claiming that she had been sexually harassed by Pachauri while she was working with him at TERI in 2005.
Environmentalist Pachauri granted bail
Rajendra Pachauri, was granted anticipatory bail in the sexual harassment case by a Delhi Court. The complainant planned to proceed to the High Court to appeal against this order. The court held on to its earlier directions that Pachauri was to "neither visit the premises of The Energy and Resources Institute (TERI), nor to leave the country without permission".
Assaulted complainant leaves TERI
The female research analyst, who had accused RK Pachauri, the former TERI director general of sexual harassing her, gave in her resignation. In her resignation letter, she claimed that she had been "treated" in the "worst possible manner". She further blamed the organization for failing to uphold her rights and give her the rightful due that should have been given to an employee.
Pachauri appointed TERI's Executive Vice Chairman
Former chief of TERI RK Pachauri has been reinstated as the executive Vice-Chairman (a post specially created) of TERI despite an ongoing sexual harassment case against him. Pachauri's former position was given to Ajay Mathur, former chief of Bureau of Energy Efficiency. This decision has met with severe criticism from women activists, with Indira Jaising asking "what message does this give to society?"
Chargesheet filed against Pachauri
The Delhi police filed a charge sheet in a Metropolitan Magistrate court against RK Pachauri, the Executive Vice Chairman of TERI for sexual assault. The charge sheet, running into 1,400 pages, has also accused Pachauri of stalking and criminally intimidating the victim. Metropolitan Magistrate Shivani Chauhan at the Saket District Courts fixed the hearing on April 23 for considering the charge sheet.
RK Pachauri stepped down as the member of the governing council of TERI. Pachauri was due for retirement in 2017. His announcement came after a report said that TERI had decided to "sever" its association with Mr. Pachauri. The governing council also agreed to pay all the overdue for the remainder of his time and bring his tenure to an immediate end.
Pachauri granted bail, allowed to travel abroad
Former TERI chief RK Pachauri was granted bail and allowed to fly abroad after appearing before a Delhi court. He appeared before Metropolitan Magistrate Shivani Chauhan, who granted him bail at Rs.50,000 and gave him permission to travel to Mexico for conferences that would span the whole month. The judge further added that Pachauri's custody was not required to continue the investigation against him.
RK Pachauri's association with TERI discontinued
Pro Vice Chancellor, Rajiv Seth, informed his students that RK Pachauri has been replaced with former finance secretary, Ashok Chawla as Chancellor. RK Pachauri had announced that he would remain absent for the institution's convocation after few students refused to accept degrees from him. Thereafter, he proceeded on leave. With the appointment of the new chancellor, Pachauri's leave automatically ceases to exist.
Pachauri's devices were not hacked: FSL
The Forensic Science Laboratory (FSL), Gandhinagar has stated that after examination it was clear that the electronic-devices belonging to RK Pachauri were not hacked as he had claimed. Delhi Police had earlier asked the FSL to examine seven devices belonging to Pachauri including mobiles, laptops and computers. In its report, the FSL stated that "no suspected or unusual activity was observed" in Pachauri's devices.