Judicial pendency: Lok Adalats to be bimonthly affairs
Judicial pendency: Lok Adalats to be bimonthly affairs
Edited by
Gaurav Jeyaraman
Apr 13, 2017, 06:25 am
3 min read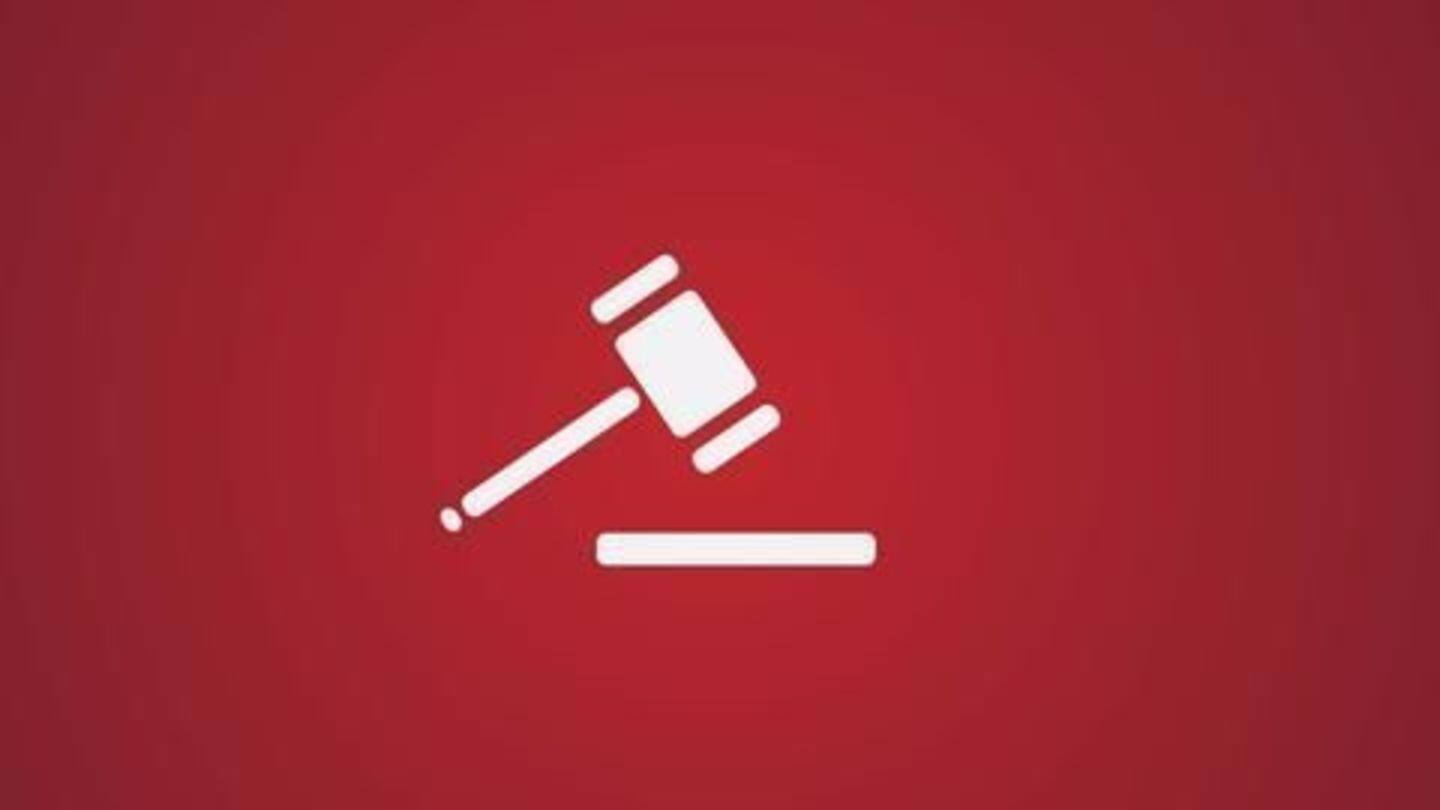 The National Legal Services Authority has made Lok Adalats a bimonthly affair to cut the huge pendency of three crore cases in India's courts. SC judge Justice Dipak Misra, NALSA head, said the decision of Lok Adalats would be binding, and court fees need not be paid for such resolutions. Legal service authorities have been provided guidelines to persuade people to settle disputes.
The judicial backlog: Facts and figures
The 1987 Law Commission report recommended 10 judges in India for every million of its population. The Law Commission of India also recommended 40,0000 additional judges to solve the problem of pendency of litigations and cases. Between 1987 and 2016, the Indian population has increased by over 25 crores. According to data, the average number of cases a judge clears in India is 2061.
Number of pending cases vs number of judges
There were 38.76 lakh cases pending as on December 31, 2015 of which 2.18 crore cases were in lowers courts in the country. India had only 10.5 judges per million population (it is now 12 judges per million) while the ratio was 41.6 in Australia, 50.9 in England and 107 in the US.
The mounting burden of judicial pendency
Chief Justice of India Tirath Singh Thakur on Sunday traced the phenomenal growth in litigation from 1950, right from when the Supreme Court came into existence. He explained the "impossible burden" of judiciary reeling under huge pendency, a paltry number of judges coupled with government inaction. He urged the government to speed up judicial appointments, increase judges' sanctioned strength and improve court infrastructure.
Huge number of judicial vacancies
India had a total of 21,598 judges (sanctioned strength till December 31, 2015). On April 24, there were six vacancies in the Supreme Court, 432 in the various high courts and a whopping 4,432 (as of December 31, 2015) in the subordinate judiciary.
Supreme Court appoints four new judges
Justice A.M. Khanwilkar, Justice D.Y. Chandrachud, Justice Ashok Bhushan and the former additional solicitor general L. Nageswara Rao were sworn in as judges of the Supreme Court. The Apex court's strength has now increased to 29, with two slots still vacant. After Justice Roy was appointed in Feb'15, the entire appointment process was put on hold due to challenges to the judicial appointments legislation.
Govt rejects CJI's need for 40k judges
The Centre rejected Chief Justice of India TS Thakur's claim that 40,000 more judges were needed to reduce the judicial pendency in India. The Centre responded to the CJI's claims saying that his estimates were not backed by any scientific research or data. Law minister Sadananda Gowda said "law Commission's report of 1987 was only based on opinion and not research or facts."
Lower judiciary paralyzed by lack of judges
According to a report prepared by Supreme Court's Centre for Research and Planning, lower judiciaries have 16 judges to address grievances of a million and 42 police officers with the rank of an inspector or above. Data from 2015 reveals that only 20,174 judges are available in lower courts. Additionally, Bar Council of India's verification drive has declared 55-60% lawyers in India as unauthentic.
Modi: Govt to help reduce judiciary's pendency
The Centre has assured Chief Justice of India JS Khehar that it will help the judiciary in tackling the pendency of cases. At the celebrations of the 150th anniversary of the Allahabad High Court, PM Modi said the government will also help modernize the judiciary. He said soon they would use technological means to improve efficiency in courts, including video-conferencing for trials.