Cabinet clears Civil Aviation policy
Cabinet clears Civil Aviation policy
Written by
Shiladitya Ray
Edited by
Gaurav Jeyaraman
Jun 16, 2016, 11:24 am
4 min read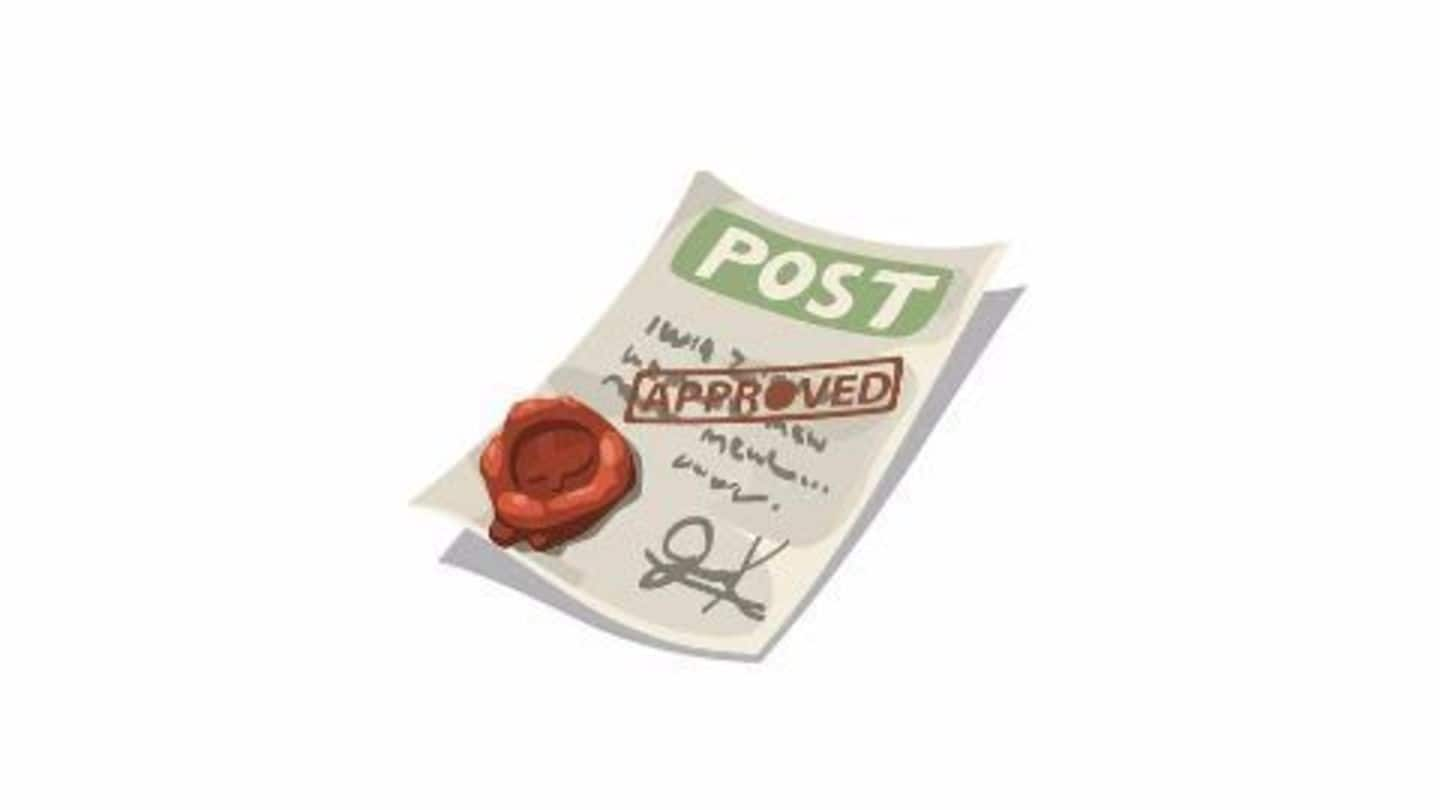 The Union Cabinet has finally approved the new Civil Aviation policy, partially replacing the 5/20 rule with 0/20. According to the new rules, an airline must have at least 20 aircraft operating the domestic sector to be able to fly internationally. The new norms come as a relief to Vistara and AirAsia who have been lobbying the government to be able to fly internationally.
Government plans to beef up airlines industry
The NDA government produced its draft of a new Civil Aviations Policy in November 2014, terming the previous UPA policy as "opaque". The draft sought to improve on Air India's operations, hinting at its stake sale too. The draft also recommended the listing of the state-run Airports Authority of India (AAI) and the helicopter firm Pawan Hans on stock exchanges.
Government creating new Aviation Policy
Civil Aviation Secretary, R.N. Choubey, stated that the government was aiming to come up with a "sensible policy". The Civil Aviation Ministry was working to lower the taxes imposed on Air Turbine Fuel (ATF) which make up a bulk of the operating cost of airlines. It hoped that lowering of operating costs would make the airlines industry more competitive.
Established players opposed to 5/20 revisal
Among the many provisions of the proposed Civil Aviation Policy, is the possibility of the 5/20 norm getting scrapped, or perhaps relaxed. However, this decision has not gone down well with established airlines like Jet Airways and IndiGo. They claim that any change in the 5/20 norm would favour new entrants to the industry and "vitiate" the existing level-playing field.
According to the existing 5/20 norm, only domestic airlines with a fleet of atleast twenty aircrafts, and atleast five years of operational experience are allowed to fly overseas.
New policy involves setting up new airports
G. Asok Kumar, Joint Secretary at the Civil Aviation Ministry, stated that the new policy would involve setting up low cost airports. Kumar was of the opinion that the India needed around 200- 300 operational airports. As of June 2015, there were around 93 operational airports in India, out of which scheduled carriers were operating from around 70 airports.
Draft Civil Aviation Policy to be delayed further
The revised Civil Aviation Policy which was unveiled in November 2014, to be implemented by January 2015, is still being revised after PM Modi reviewed the draft on 25 August 2015. This policy aims to relax the 5/20 norm, enhance air connectivity, lower jet fuel costs among other things. The finalised draft will be out for public comments by early September, according to officials.
PM Modi wants action on predatory airfares
On his visit to UAE, PM Modi received complaints from NRIs about steep airfares during festive season preventing them from returning home. This concern over last-minute "predatory" pricing has been in debate in the Civil Aviation Ministry. Airlines could be asked to use unused bilateral rights, or Air India could be asked to lower its fares, forcing competing airlines to do the same.
What are bilateral rights?
Bilateral rights specify the number of airlines from one country which can fly a designated number of seats to a designated number of ports in another country. Thus, if airlines offer more seats during peak seasons, prices should automatically come down.
Draft Civil Aviation policy to be unveiled
The government is set to unveil the draft of the New Civil Aviation Policy today after a year of discussion. The policy will seek views on abolishing or modifying the existing 5/20 eligibility rule, and the final decision will be taken by the Cabinet. The policy will also introduce a regional connectivity scheme which aims to provide wings to India's 300 million strong middle-class.
The Regional Connectivity Scheme
Under the Regional Connectivity Scheme, airlines will be allowed to bid for the right to operate flights between small towns and cities located within an hour's flying distance. Airfares for these regional flights will be capped at Rs.2500 per passenger. The balance of the operating costs will be paid to the airlines by the government, through a 2% tax on national and international flights.
Ratan Tata, Ajay Singh spar over 5/20 rule
Industrialist Ratan Tata and Spice Jet Chief Ajay Singh leveled accusations against each other over their stance on the government's 5/20 rule. While Tata claimed that older carriers were using the 5/20 rule to keep competition at bay, Singh accused Tata of seeking an easy entry to international operations. The government plans to scrap the 5/20 rule in its newly proposed Civil Aviation Policy.