Vadra, Joshi spar over Shaktiman death
Vadra, Joshi spar over Shaktiman death
Written by
Ramya Patelkhana
Edited by
Gaurav Jeyaraman
Aug 28, 2016, 05:46 pm
4 min read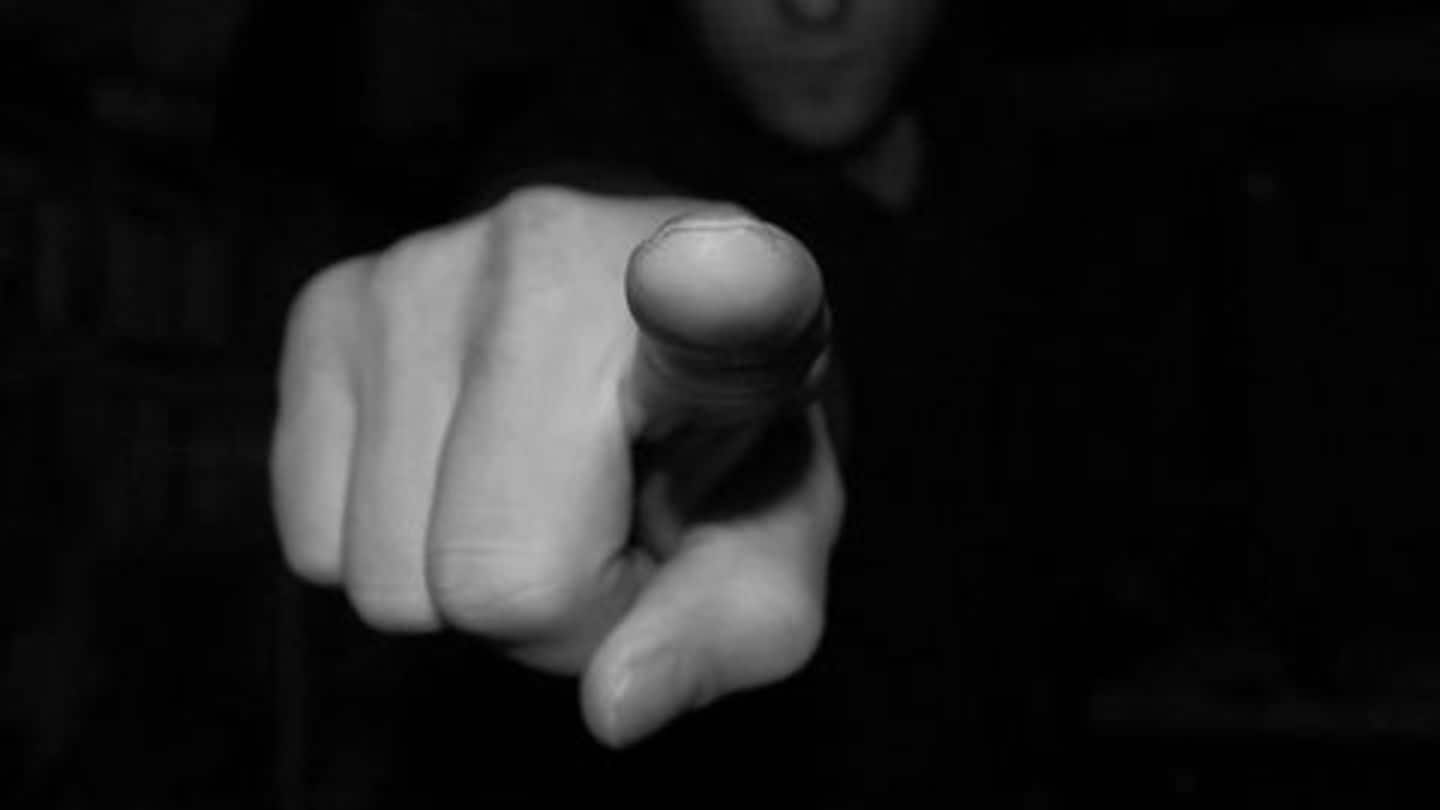 Robert Vadra got into an argument with BJP MLA Ganesh Joshi over the death of the police horse Shaktiman. The argument took place at Dehradun airport where Vadra allegedly said "if the horse can't speak, I will." He added that "He came towards me screaming, shouting and threatening....He was pushed out of the airport, with his goons."
BJP legislator breaks police horse's leg
During a protest against Harish Rawat-led government in Dehradun, BJP legislator Ganesh Joshi had allegedly broken a police horse, Shaktiman's leg with a lathi. Over 3,000 policemen were deployed to control protestors from entering the state legislature building. The SSP, Sadanand Date said that Shaktiman's condition was worsening, and the veterinarian who identified multiple fractures indicated that its leg might have to be amputated.
Shaktiman's survival impossible
Shaktiman, the 14-year old horse, had been serving the police force since it was a three-year-old colt. Authorities stated that due to the injury, the horse would no longer be able to stand on its feet making its survival impossible.
Case filed against BJP legislator, 12 supporters
A case was filed against Ganesh Joshi and 12 of his supporters for attacking the police during their protest under the Sections 429 and 188 of the Indian Penal Code. The DGP, BS Siddhu had stated that they were examining the available video footage minutely and the involved wouldn't be spared, and strict action would be taken against them for attacking the horse.
Would leave politics if found guilty: Ganesh Joshi
The Mussoorie BJP MLA had rubbished the allegations against him and released two video clips in order to prove that he didn't attack the horse. He added that he was being framed and if found guilty, he would leave politics
Shaktiman's condition deteriorates
The Dehradun Police officials had stated that the condition of the assaulted police horse was deteriorating Uttarakhand CM Harish Rawat assured that the injured animal would be given the best treatment, and his government would bear the expenses to save Shaktiman's life. Ganesh Joshi, who had visited Shaktiman, said that the horse needed better treatment and must be sent to Delhi for the same.
BJP worker arrested in Nainital
The police arrested a BJP worker, Pradeep Bora from Haldwani in Nainital district in connection with the attack on Shaktiman. Nainital SSP Sweety Agarwal said that Bora had been arrested from Mukhani in Haldwani and was handed over to the Dehradun police. Bora had allegedly pulled the horse's bridle due to which the horse lost balance, fell, and broke its leg.
After surgery, Shaktiman stands on prosthetic limb
A team of ten doctors was forced to amputate the police horse - Shaktiman's broken leg in a five-hour-long surgery to save it from dying of gangrene. After the surgery, the horse couldn't stand but, a temporary prosthetic limb was fitted later which helped the horse stand. An animal rescue NGO in the US had come forward to donate a permanent prosthesis to Shaktiman.
Police horse attack case: BJP MLA Joshi arrested
BJP MLA Ganesh Joshi, accused of attacking a police horse, has been arrested and charged with cruelty and maiming an animal. In the available video clips Joshi was seen holding a lathi but, not hitting the horse while, an arrested BJP worker was seen dragging down the policeman riding Shaktiman, causing it to fall. Joshi has alleged that the Congress government was targeting him.
Shaktiman passes away, Maneka demands action
14-year-old police horse Shaktiman whose leg was amputated following an injury during a BJP protest in Dehradun, passed away due to infection. A police officer said the horse passed away at 5.30 pm yesterday and the real cause would be known after an autopsy. Union Women and Child Development Minister Maneka Gandhi said those responsible "should be arrested for killing a police officer."