Nabha jailbreak: Amandeep Singh held in Jalandar with gun, ammo
Nabha jailbreak: Amandeep Singh held in Jalandar with gun, ammo
Written by
Gaurav Jeyaraman
Apr 03, 2017, 10:55 am
3 min read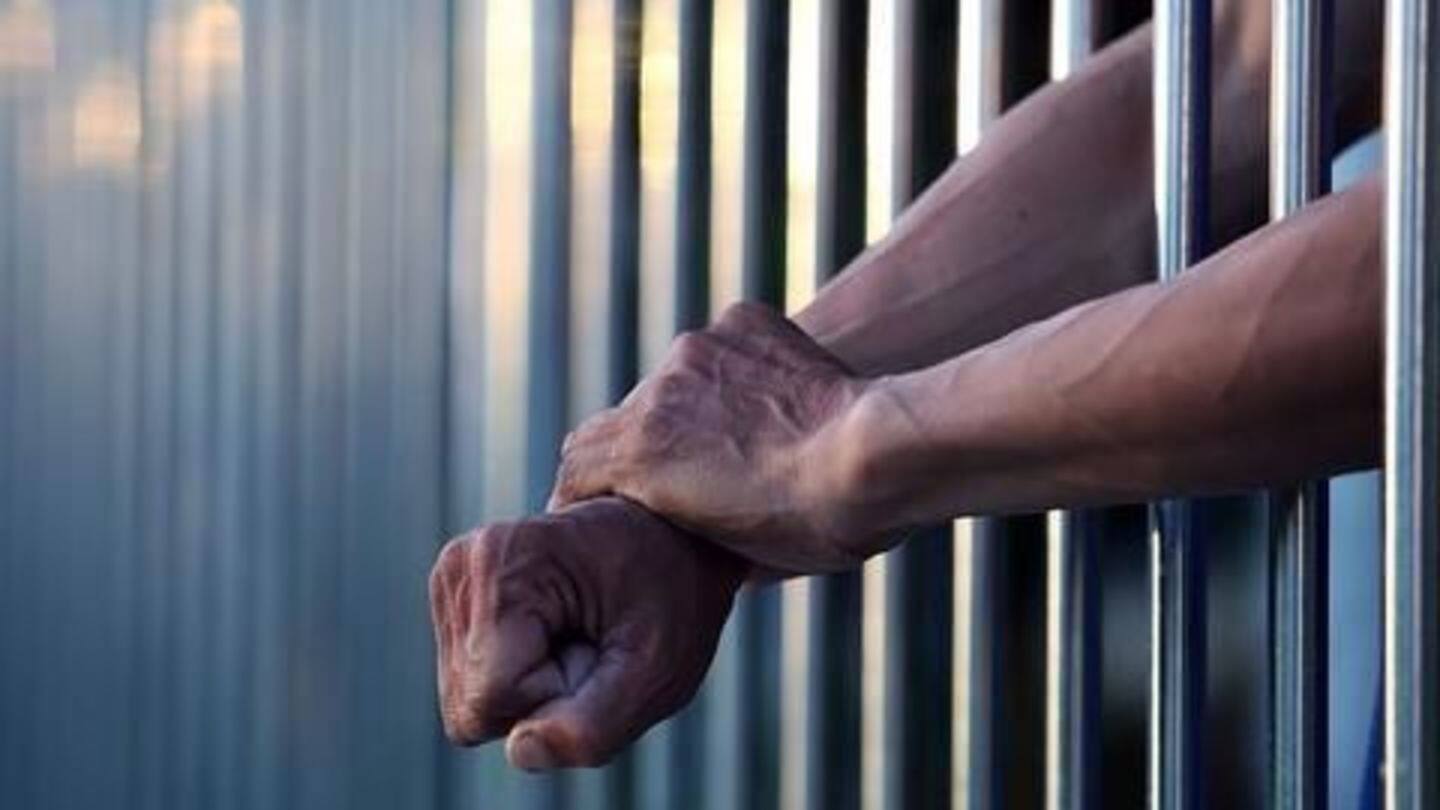 Jalandar police apprehended gangster Amandeep Singh, who had escaped during the Nabha jailbreak, near PAP chowk in Jalandar. Authorities recovered a 32-bore revolver, seven live cartridges, four SIM cards and Rs. 5,000 from him as well. Officials said he was the most wanted gangster in the state. Police said that he was planning to kidnap a bookie to seek Rs. 1 crore ransom.
Gunmen free Punjab's Khalistan Liberation Force chief from jail
In an alarming development, armed gunmen stormed the Nabha jail in Punjab and freed Khalistan Liberation Force chief Harminder Singh Mintoo and four others. Sources said that the perpetrators were dressed as policemen and fired over 100 rounds as they broke into the jail and left. Authorities have begun investigations into the matter and a probe is underway.
Mintoo is wanted in 10 terror-related cases, including the 2008 attack on Sirsa-based Dera Sacha Sauda chief Gurmeet Ram Rahim Singh and 2010 recovery of explosives at Halwara Air Force station. He also masterminded the attacks on Shiv Sena leaders in Punjab.
KLF Chief arrested in Delhi
Harminder Singh Mintoo, the chief of the Khalistan Liberation Front was arrested at IGI Airport, Delhi. Police said he was on his way back from Thailand; Mintoo is wanted in over 10 terror cases. Mintoo was also wanted for his extensive links to Pakistan's Inter-Services Intelligence. Mintoo was using a fake Malaysian passport when he was apprehended.
Details of the jail-break
Five armed men came to the Nabha jail at 10:00 am, dressed as police and event handcuffing 2 among them to seem legitimate. They used a Toyota Fortuner, a Maruti Swift and a Hyundai Verna to help the inmates escape. Once inside, they created confusion by firing indiscriminately and using the opportunity to free Harminder Mintoo, Neeta Deol, Vikramjit, Amandeep Doda, and Kashmir Galwaddi.
Mintoo arrested, cops admit to lapses
Harminder Mintoo, the Chief of the Khalistan Liberation Front was arrested in Delhi barely 24 hours after he escaped from Nabha jail, Punjab. Punjab DGP Suresh Arora said "conspiracy, connivance and lapses" led to the jailbreak; senior jail officials were suspended and a SIT has been formed to look into the jailbreak. Additional Chief Secretary Jagpal Singh Sandhu will look into jail security lapses.
Punjab jail-break: Mintoo contacted ISI from jail
Authorities revealed that 2 days before the jail-break, Harminder Singh Mintoo contacted his ISI sponsored handler in Pakistan via Skype, from jail. His handler, Harmeet allegedly organized the jail-break, and Mintoo wanted to revive the Khalistan movement by getting funds from the ISI. The details were revealed after authorities conducted extensive interrogation of Mintoo and his accomplices.
Police knew of planned Nabha jailbreak five months earlier
An FIR was registered at Kotwali police station in June 2016, five months before the Nabha jailbreak in which Khalistani terrorist Harminder Mintoo was freed, that stated four associates would help him escape. Harminder Singh Romy, Sira, Saras Singh and another unidentified person were seen roaming around the jail suspiciously before the jailbreak. Their arrest could avert a 'major event', cops had reported.