SC gives Sahara April deadine to pay Rs. 5,000cr
SC gives Sahara April deadine to pay Rs. 5,000cr
Written by
Vaneet Randhawa
Edited by
Vaneet Randhawa
Mar 23, 2017, 05:20 am
3 min read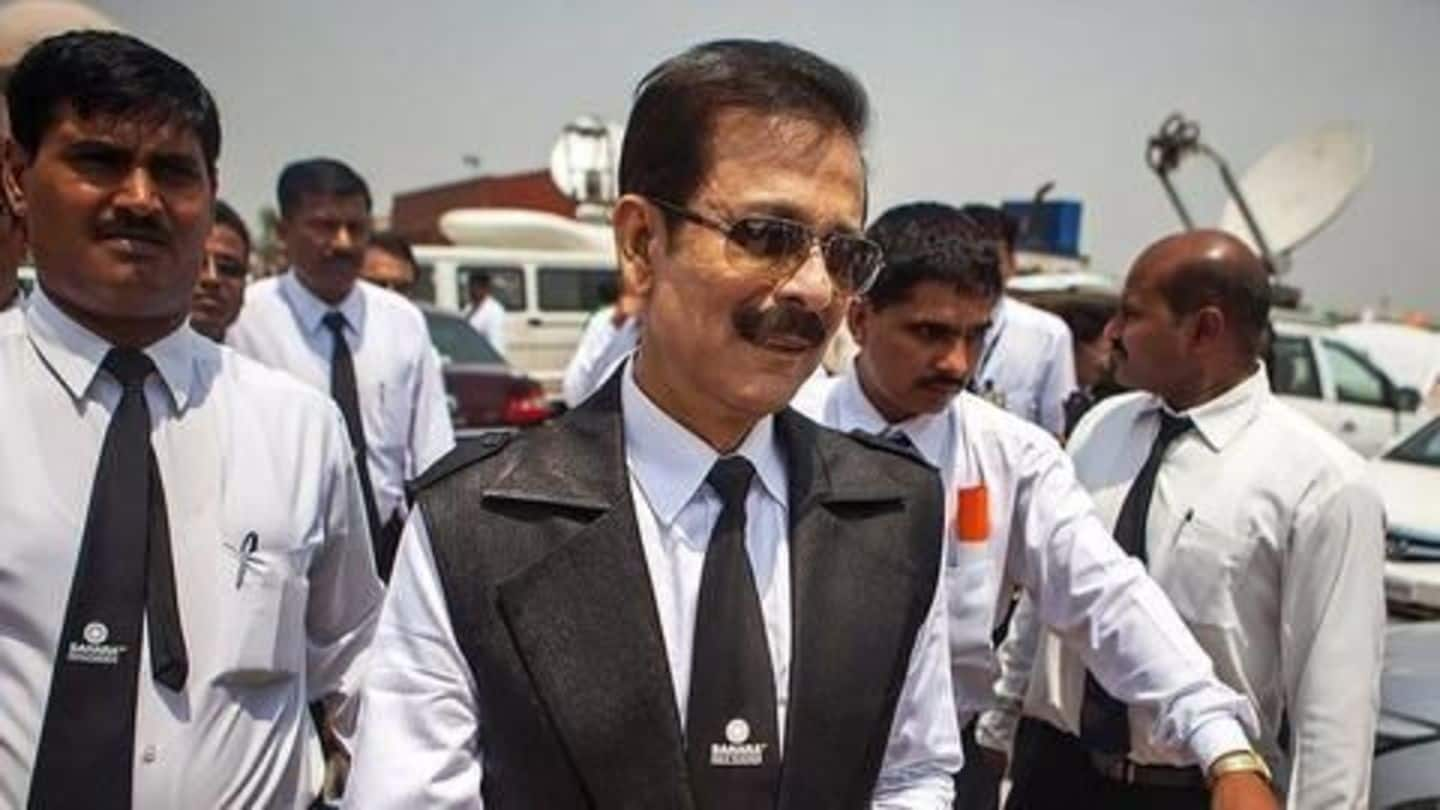 The SC asked Sahara to deposit Rs. 5,000cr by April, or the Rs. 39,000cr Aamby Valley project would be auctioned off. Till now, Sahara has repaid roughly Rs. 11,000cr it owes its investors. Kapil Sibal, Sahara's lawyer, had sought time till July'19 to deposit the balance of Rs. 14,779cr. If Sahara fails to pay Rs. 5,000cr, Subrata Roy might be sent back to prison.
Sahara Prime City decides to raise money from public
Sahara Prime City filed draft prospectus with SEBI. The company planned to raise Rs. 3000 crore via IPO (Initial Public Offering). Sahara India Real Estate Corporation and Sahara Housing Investment Corporation submitted draft prospectuses with the Registrar of Companies. Meanwhile, Professional Group for Investor Protection filed complaint with the Securities and Exchange Board of India (SEBI) against the two companies for illegally raising money.
SEBI bans Sahara from raising money from public
SEBI deemed the fund raising illegal as Sahara had used illegal means in issuance of OFCDs (Optionally Funded Convertible Debentures) to the public. SEBI asked Sahara to return Rs. 25000 crore to the investors. Sahara responded to the ban with full page newspaper advertisements signed by the 12 lakh workers of Sahara India Pariwar. It also talked about the critical illness of Roy's mother.
Subrata Roy gets arrested
Supreme Court had sent Sahara chief Subrata Roy to jail for failing to appear in the case filed by SEBI. Some drama took place as a lawyer threw ink on Subrata Roy's face, on the way to court. Meanwhile, Sahara offered to pay Rs 3,000 crore in 4 days for Subrata Roy's release and Roy sought permission to move to Tihar jail's guest house.
SC gives green signal to SEBI to sell Sahara properties
The SC directed market regulator SEBI to sell the Sahara properties whose deeds are in its possession. The SC bench headed by Chief Justice T S Thakur asked the market regulator to appoint an agency to determine the mechanism for the sale in order to refund millions of Sahara investors. The court said that SEBI should first evaluate the 86 properties (worth Rs.40,000 crore).
Sahara deposits Rs.200 crore, asks SC for Roy's indefinite bail
The Sahara Group sought the SC to extend an indefinite bail to Subrata Roy and deposited Rs.200 crore as per SC orders. Sahara also requested bail for its directors Ashok Roy Choudhary and R S Dubey. Sahara said SC's freezing bank accounts in the last the 31 months, and restraining the group from distributing its assets had "crippled and completely paralyzed" their business.
Subrata Roy directed to deposit Rs.600 cr by Feb
Sahara Chief Subrata Roy was issued an order by the Supreme Court that directed him to pay Rs.600 crore by 6th February, 2017. Granting him partial relief, the apex court also extended his parole. Initially, Roy was asked to deposit Rs.1000 crore with the Securities Exchange Board of India within two months; it was later reduced to Rs.600 crore by February 2017.