Aarushi murder: Talwars walk out after four years in prison
Aarushi murder: Talwars walk out after four years in prison
Oct 16, 2017, 06:22 pm
2 min read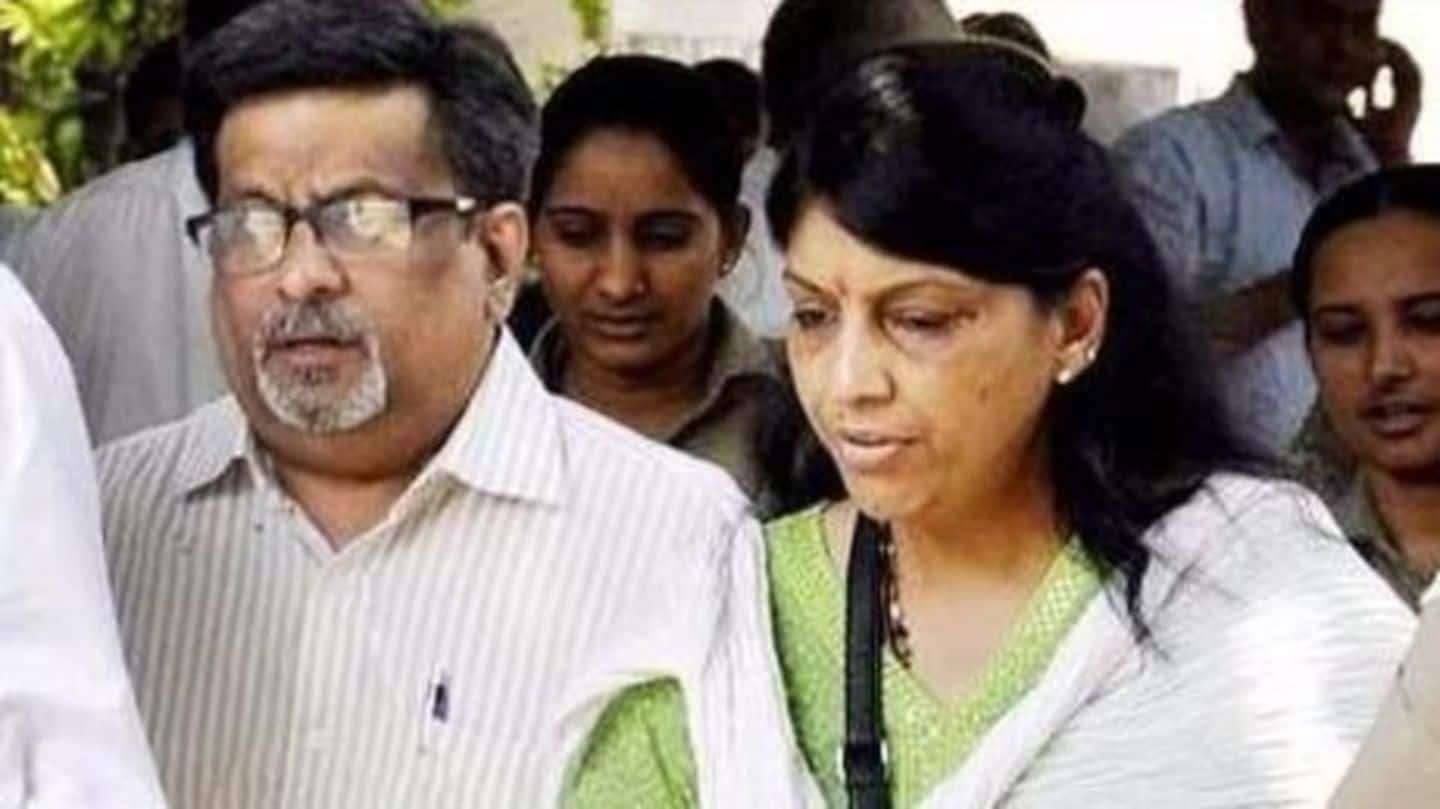 Rajesh and Nupur Talwar, cleared of murder charges of their daughter Aarushi, finally walked out of Dasna Jail today, four days after being acquitted. The delay was caused as the court order didn't reach the prison authorities till late. For now, they will stay at Nupur's parents' house in Jal Vayu Vihar; their Ghaziabad apartment is leased out. The Talwars have sought police protection.
The Talwars didn't kill their daughter Aarushi, rules HC
After four years of imprisonment, Rajesh and Nupur Talwar have been acquitted in the murder case of their daughter Aarushi. In 2013, the couple had been sentenced for allegedly murdering the teenager and their house help Hemraj after finding them in an "objectionable" position. There were widespread allegations the parents had been charged despite lack of evidence.
Aarushi's body found in room, Hemraj's on the terrace
On May 16, 2008, 13-year-old Aarushi was found dead in her room with her throat slit. Initially, the family help Hemraj was suspected, but his body was found on the terrace the next day. During the investigation, several names cropped up: the Talwars' former help Vishnu, Rajesh's compounder Krishna, and Rajkumar and Sambhu, helps of neighbors and family friends. Rajesh was arrested briefly too.
Initial suspects eventually cleared, parents sent to jail
Two and a half years later, the CBI filed a closure report "completely" clearing Krishna, Rajkumar and Sambhu. It then accused Rajesh and Nupur Talwar. In November'13, they were sentenced to life by a CBI court. The couple remains in Dasna jail.
Rajesh and Nupur Talwar walking out of jail
A case built on highly questionable circumstantial evidence
The case was a prime example of lack of evidence. Apparently, CBI conducted "scientific" tests with Shalimar paint as blood; medical opinions were taken from lab sweepers; and questionable claims were made after the autopsies. The judge had reportedly started writing the verdict weeks before arguments even began. As HT writes, "Nobody knows (who killed Aarushi). Except the CBI, which doesn't have evidence."