SC bars triple talaq till Centre forms laws
SC bars triple talaq till Centre forms laws
Edited by
Gaurav Jeyaraman
Aug 22, 2017, 11:25 am
4 min read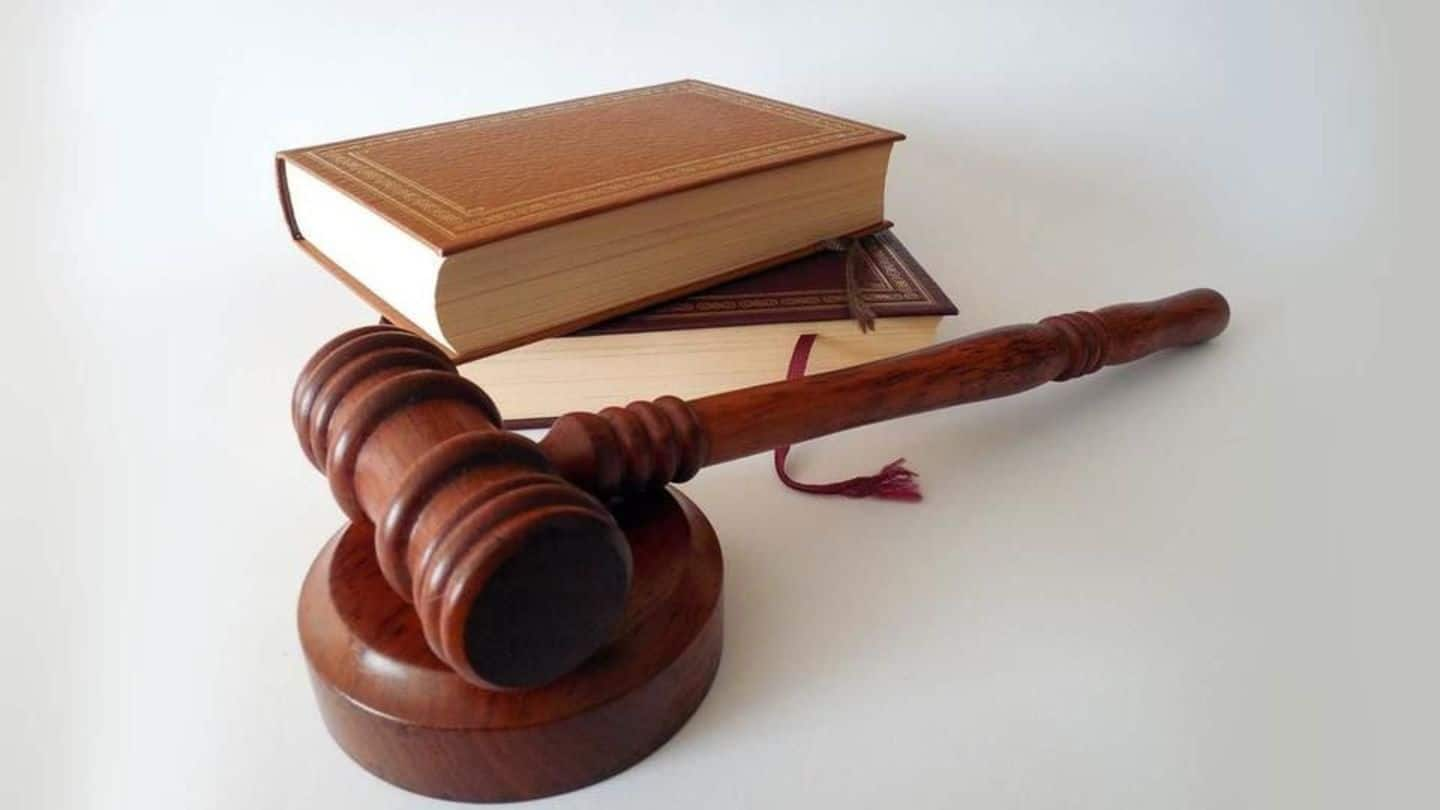 In a landmark judgment, the SC has suspended the practice of triple talaq and asked the government to bring in new laws to ban it. It has given the Centre six months to make new laws. If it doesn't happen within six months, the SC's injunction will continue. The five-judge bench upheld the practice as unconstitutional and struck it down by 3:2 majority.
SC hearing on triple talaq from May 11
After much uproar over triple talaq, the Supreme Court decided to commence its hearing on its validity from May 11, during its summer break. It is also expected to discuss nikah halala and polygamy. Former Union Minister Salman Khurshid will act as amicus curiae. The judgment will have wide-ranging effects for several groups. We present a brief timeline on the SC hearing.
What is triple talaq, and who practices it?
Triple talaq - instant divorce by uttering the word "talaq" (divorce) thrice at one go - is prevalent among Indian Muslim men following the Hanafi Islamic school of law; it is not universal. Two years ago, the Bharatiya Muslim Mahila Andolan launched a campaign against it. Since then, several rights groups and activists have joined in.
Several cases of abuse of triple talaq law
Several cases have been reported of men blatantly abusing 'triple talaq'. Many women have been divorced instantly through phone, via text, and even on Facebook posts, for reasons including the woman giving birth to a girl child.
Triple Talaq hearing Day 1- Five judges, five faiths
The SC had in place a bench with judges from five faiths: CJI J.S. Khehar (Sikh), Justices Abdul Nazeer (Muslim), Kurian Joseph (Christian), R.F. Nariman (Parsi) and U.U. Lalit (Hindu); ironically, there are no women judges on the panel. However, it made it clear on the first day it would restrict itself to examining triple talaq, and won't debate polygamy or nikah halala.
Triple Talaq hearing Day 2- Practice compared to death penalty
On the second day of the triple talaq hearing, CJI J.S. Khehar compared the practice to the death penalty - "abhorrent but still allowed". This came after amicus curiae Salman Khurshid argued that triple talaq was sinful, but lawful. The court plans to get the hearings conducted by May 19; a verdict is expected in June.
Day 3- New law if triple talaq struck down: Centre
Attorney General Mukul Rohatgi informed the Supreme Court that if the court were to strike down the triple talaq, then "the Centre will bring a law to regulate marriage and divorce among the Muslim community". He said several Islamic countries including Pakistan were moving toward reform, and so should India. The court said they would adjudicate on polygamy and nikah halala on another date.
Day 4- Triple Talaq a matter of faith: Kapil Sibal
The All India Muslim Personal Law Board's (AIMPLB) counsel Kapil Sibal told the Supreme Court that it could not hear the triple talaq case as it was a matter of faith and belief. He told the court that it could not ban a tradition that was over 1400 years old. He likened it to the Hindus' faith about Rama's birth at Ayodhya.
Day 5- Centre says triple-talaq a gender, not community issue
On Wednesday, while defending its stand for wanting to abolish triple talaq, the Centre told the Supreme Court that the practice was a tussle between Muslim men and women, and not between the majority and the minority communities. Attorney general Mukul Rohatgi told the SC that the battle is "intra-minority",and that women have been questioning the male hegemony in their religion since centuries.
Day 6- Will make triple talaq optional in nikahnama: AIMPLB
On the sixth and final day of the triple talaq hearing, the AIMPLB told SC it will issue advisories to qazis to give women the option of excluding the clause from their marriage contract. It will also ask them that husbands don't end marriages by uttering talaq thrice. However, since it's a statutory body, its directions aren't binding. The SC has reserved its verdict.
Possible implications of the verdict
India is a diverse country, home to a multi-religious population having different sets of personal laws. Scrapping of the controversial law could be the tipping point for the abolishment of religious laws and ushering in of a Uniform Civil Code.