Don't politicize triple talaq, save our daughters: Modi tells Muslims
Don't politicize triple talaq, save our daughters: Modi tells Muslims
Apr 29, 2017, 02:04 pm
3 min read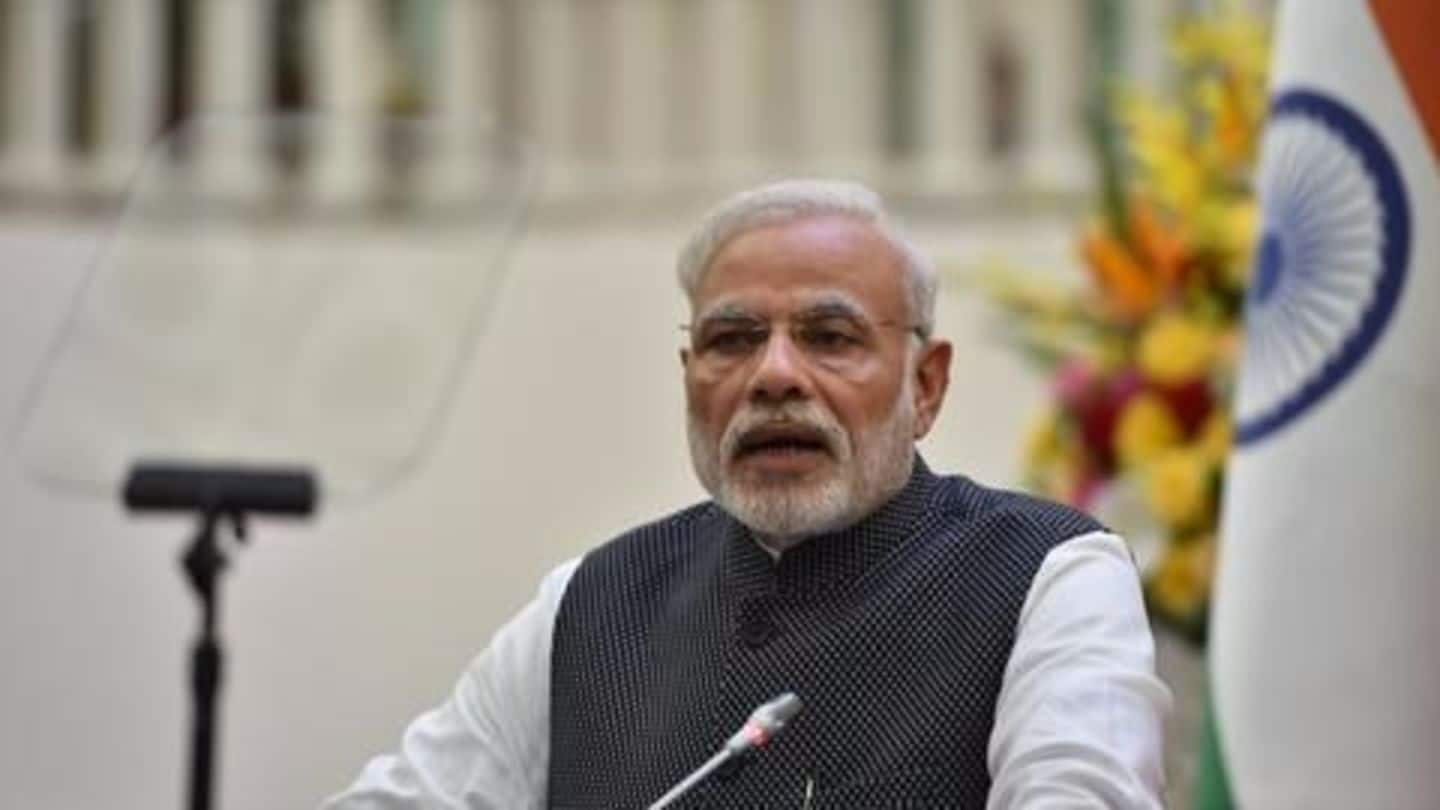 On the birth anniversary of 12th century social reformer Basava, PM Modi urged Muslims to "protect women from the effects" of triple talaq, and not to politicize the issue. "Reformers from the Muslim community itself will come forward to fight what (our) Muslim daughters have to go through," he said. The SC will start hearing on the legality of triple talaq from May 11.
What is Uniform Civil Code?
Uniform Civil Code (UCC) was a proposal made to replace personal laws of different religions of India with a common set of rules to govern the citizens. Article 44 of the Directive Principles in India had made it a duty of the government to implement it. UCC would set common laws for public law and cover marriage, divorce, inheritance, adoption and maintenance.
When did the discussion of UCC start taking place?
Shah Bano, a 73 year old Muslim woman, sought maintenance from her husband in 1985 who divorced her by saying Talaaq 3 times. Under political and religious pressure, she was denied the maintenance money, making UCC a hot topic among political arenas.
Defending the validity of 'triple talaq'
AIMPLB said that if the practice of triple-talaq is discontinued, a man might murder or burn his wife alive, in order to skip the time-consuming separation proceedings and expenses. Indictment of loose character during divorce proceedings could damage a woman's chances of re-marriage. It called polygamy a "blessing for women as an unlawful mistress is more harmful for social-fabric than a lawful second wife".
Abolishing triple talaq similar to re-writing Quran: AIMPLB
On Monday, the All India Muslim Personal Law Board (AIMPLB) told the Supreme Court if the triple talaq mode of divorce was made illegal, it would be equal to re-writing the entire holy book of Quran and forcing Muslims to commit sin. AIMPLB also added that the Indian Constitution provides the right to practice/profess one's religion of choice (under Article 25).
Triple talaq hearing to begin May 11
The Supreme Court has referred the controversial triple-talaq case to a 5-judge constitutional bench and has posted the matter for hearing on 11 May. The bench will rule on the constitutional validity of triple-talaq, polygamy and nikah halala in reference to Muslim personal laws and secularism in India. The Muslim Personal Law Board argued that changing the laws was tantamount to changing Quran.
No triple-talaq without valid reason: Muslim Personal Law Board
The Muslim Personal Law Board has stated that "those who give triple talaq without reasons prescribed by the Sharia will face social boycott." They added that they would also issue a code of conduct in this regard. The SC is examining the constitutional validity of triple-talaq. The All India Muslim Personal Law Board held an executive body meeting to debate the issue.