Sri Lanka arrests 10 Indian fishermen for crossing maritime boundary
Sri Lanka arrests 10 Indian fishermen for crossing maritime boundary
Mar 21, 2017, 07:03 pm
3 min read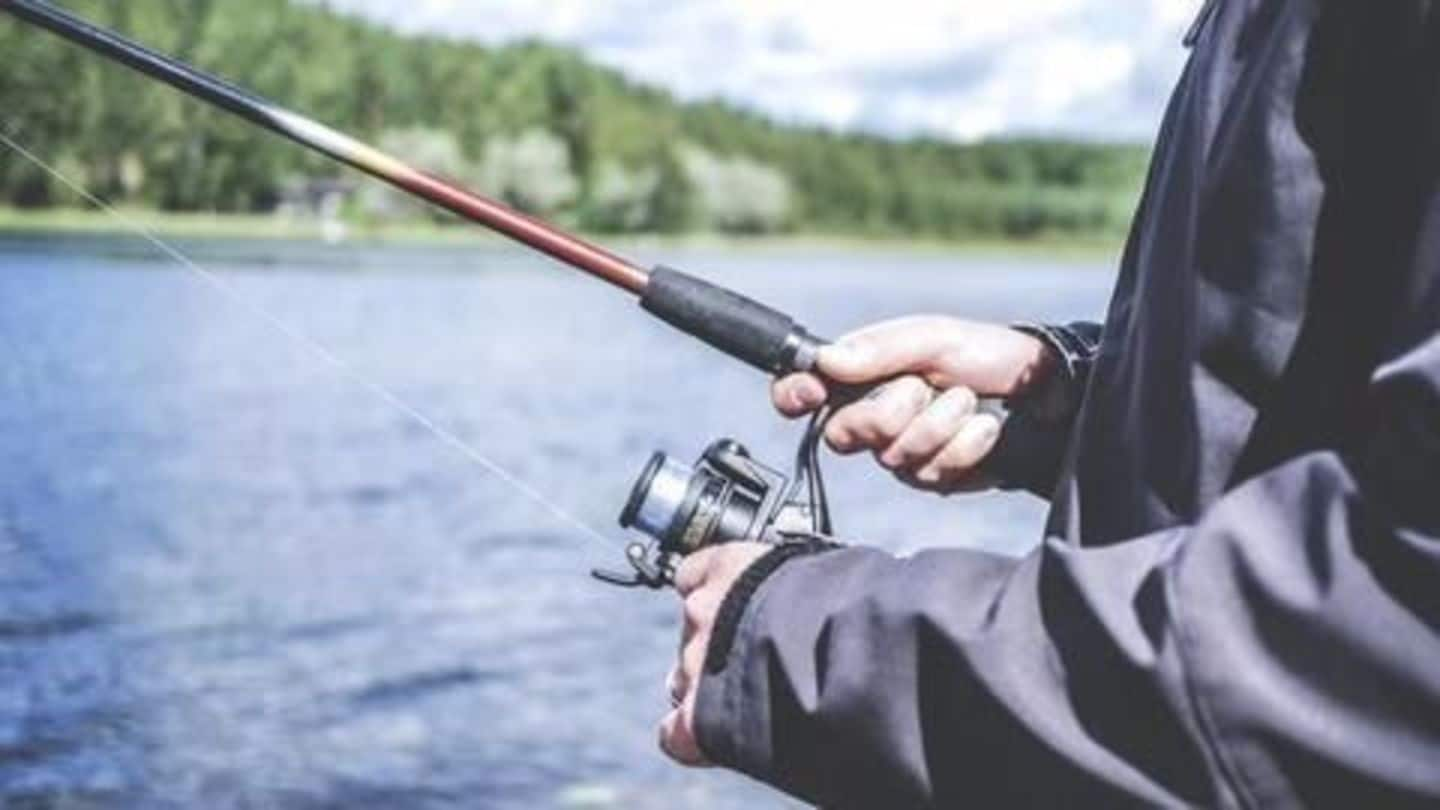 Sri Lankan navy on March 21 arrested 10 Indian fishermen from near Katchatheevu for having allegedly crossed the International Maritime Boundary Line. The fishermen hailing from Thangachimadam near Rameswaram were taken to Kankesanthurai and their boats confiscated. Earlier in March, Indian fishermen had launched week-long protests after a colleague was shot dead by Sri Lanka.
India-Sri Lanka fishermen issue
Fishermen from India and Sri Lanka routinely fish in Palk Bay, a strip of water that demarcates Tamil Nadu and Sri Lanka. Due to unclear maritime boundaries, fishermen from both countries stray into each others' territories periodically. Therefore, ever so frequently, arrests of Indian fishermen in Sri Lankan waters make the news. At present, ministerial discussions are underway between both countries to resolve this.
In December 2016, 7 TN fishermen were arrested by SL Navy which also sank their boats. Early last month, 10 fishermen were arrested on charges of poaching in Lankan waters. As recently as two weeks ago, 3000 Indian fishermen were driven away from Katchatheevu islet by SL navy. Fishing nets of 40 mechanized boats were damaged and they were charged with entering Lankan waters.
Yesterday, an Indian fisherman was allegedly shot dead by the Sri Lankan Navy. A young, 22-year-old fisherman, Bristo was fishing in a mechanized boat in the vicinity of Katchatheevu islet. In the alleged firing incident by Sri Lankan Navy, two more fishermen also suffered injuries. TN CM EK Palaniswami announced Rs. 5 lakh for Bristo's family and Rs. 1 lakh for the injured fishermen.
Massive protests break out
Demanding arrest of Lankan navy men, huge protests were staged by hundreds of fishermen at Bristo's native town. The fishermen refused to accept his body until External Affairs Minister S. Swaraj assured them that such incidents won't be repeated.
Government voices concerns to Sri Lanka over fisherman's killing
Government of India voiced its grave concerns over the killing of an Indian fisherman yesterday reportedly by the Sri Lankan Navy. According to highly placed government sources, the Sri Lankan government has promised a thorough investigation into the incident. Allegedly, Sri Lankan Navy opened fire on innocent fishermen around 9:30 PM last night; the firing was preceded by neither warning nor any provocation.
TN politicians lash out at Centre
TN CM expressed his deep sadness at fisherman Bristo's death and assured the injured that optimum medical treatment would be provided to them. DMK President MK Stalin lashed out and said it was high time the Central Government took strong action against this long-standing problem which resulted in innocent Indian fishermen from TN facing wrath of the Lankan navy.