Hyderabad gets its first water ATM
Hyderabad gets its first water ATM
Written by
Anish Chakraborty
Aug 28, 2017, 07:08 pm
3 min read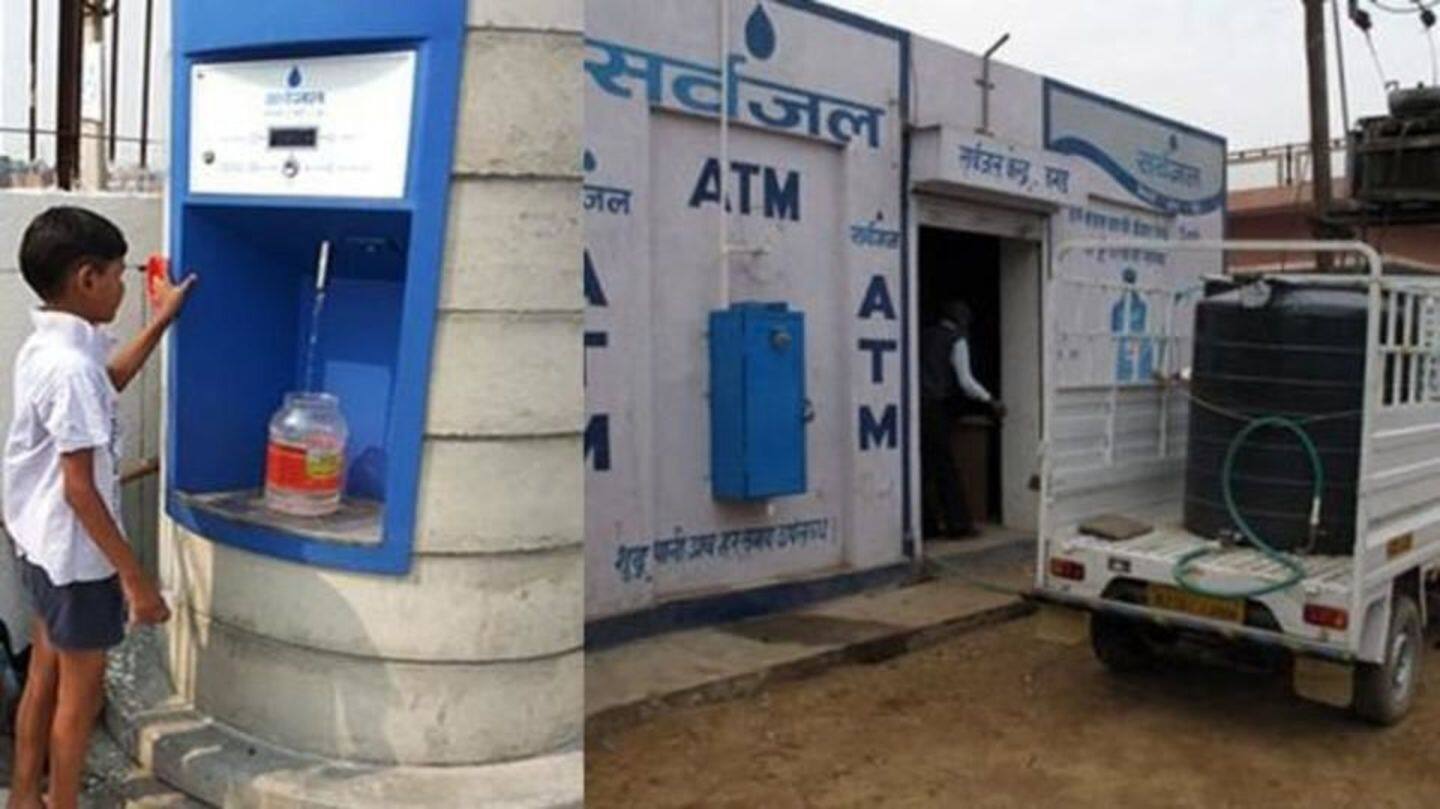 Yesterday, Hyderabad got its first water ATM. The facility located at NTR Garden was inaugurated by Mayor B. Rammohan. The ATM will provide a glass of "99% clean water" at Re. 1, 1l at Rs. 2, 10l at Rs. 5 and 20l at Rs. 10. 200 ATMs will be launched in Hyderabad by 2017 end. Delhi, Gurgaon, Bengaluru and Nagpur already have such facilities.
Water ATMs and lack of clean water
It's summer, you are thirsty and someone passes you a glass of muddied water when you ask them for a drink. Will you be angry? Yes? Now imagine the plight of 75,777,997 people or 6% of India's population, who don't have access to clean water as per 2016 WaterAid report. Luckily, there is a solution, Water ATMs. Here's all about it.
Water levels are going down rapidly
Magsaysay Award winner Rajendra Singh, popularly known as India's Water man cited that "About 73% of the groundwater aquifers are in 'overdraft', which means we have taken more water than the recharge." Despite this crisis, other means to replenish this shortage have been overlooked, "of all the rain that falls, we harvest only 12% of water," courting a crisis in the near future.
Water ATMs to provide respite
In order to address this issue, water ATMs are being set up in rural regions across the country by private and public agencies, so that people can have purified water at a minimum cost. To run these ATMs, water is taken from the nearest source, then it is sent to a lab and afterwards it is kept at Water ATMs to meet demands.
One billion litres of water within next year
Several start-ups are now working to reach the goal of providing one billion liters of water on a yearly basis to regions, which are suffering from acute water shortage, within the next World Environment Day. This target will need to change every year, as reports say, the water level of aquifers that provide 85% of drinking water are falling 56% annually.
Affordable clean water is the need of the hour
Parag Agarwal, the founder of JanaJal, a firm that installs Water ATMs, said, "We are committed to make a difference and make Right to Water a distinct reality in the life of every Indian." Moreover, "we also solicit and seek support from corporate India to further this cause in an affordable and sustainable manner and make this precious resource available to one and all."
Agarwal believes if the present trend continues, 2 out of 3 people will suffer from water shortage after two decades. S.K. Sarkar, Director of Water Division at The Energy and Resources Institute believes that India will face water scarcity by 2050. It's time to make a change; let's preserve every drop of water that we can otherwise, the future looks pretty grim.