Irani accident row: Police track the woman driver
Irani accident row: Police track the woman driver
Written by
Ramya Patelkhana
Edited by
Vaneet Randhawa
Mar 12, 2016, 07:01 pm
3 min read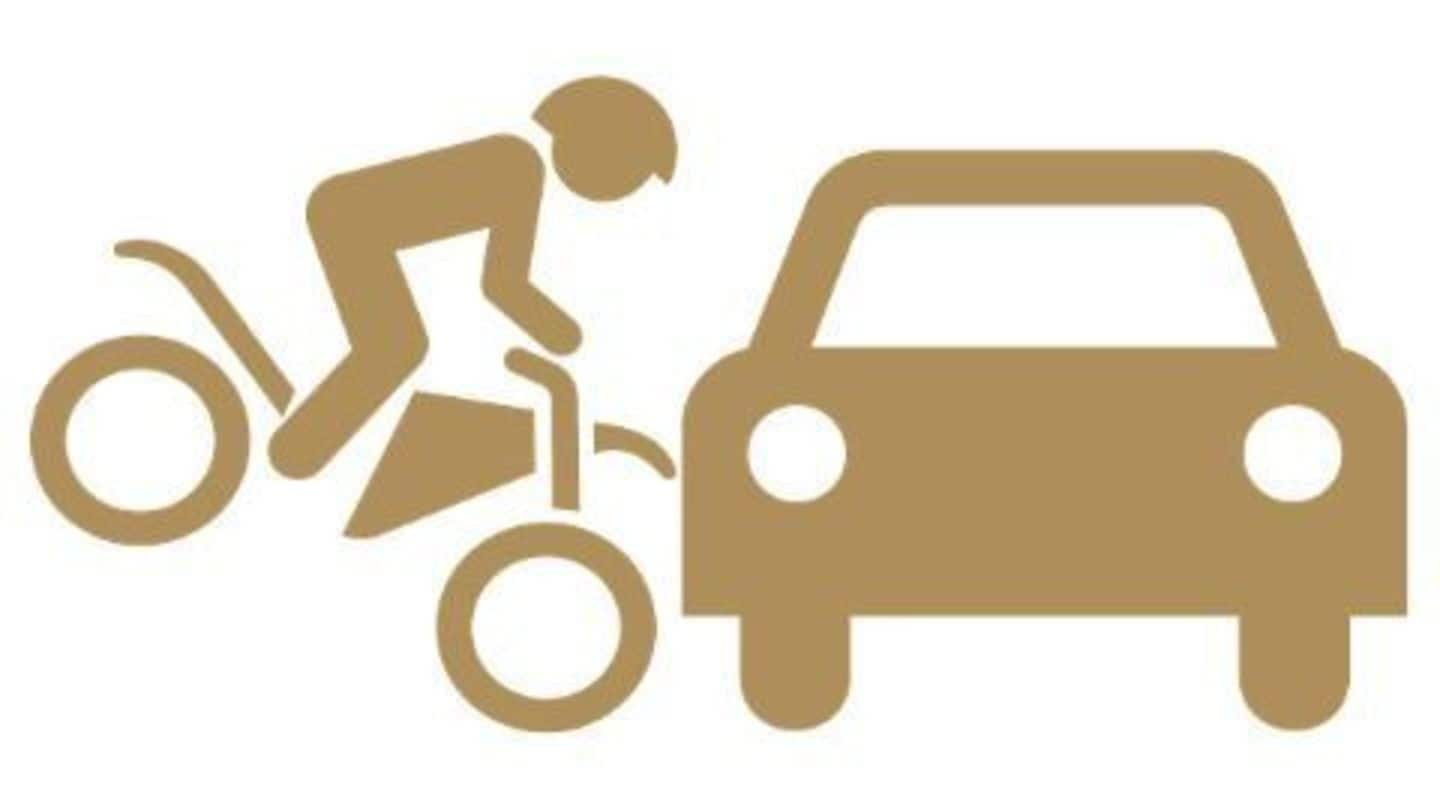 UP police claimed that they'd tracked the woman who had been driving the car that had hit the deceased Agra doctor's bike. The woman, one Dimple Arora has been asked to be present at a Mathura court and join the investigation by the UP police. The police said that the woman had agreed to hitting the bike on her way back from Vrindavan.
Road accident on Yamuna Expressway
Ramesh Kumar, a motorcyclist, had allegedly collided with a Honda City car causing a traffic-jam on the Yamuna Expressway. The convoy of Union Human Resource Department Minister, Smriti Irani also crashed into the vehicles jammed due to the road-accident. Smriti Irani was returning from Vrindavan to Delhi after attending a BJP youth-wing meeting. Reportedly, she and three of her convoy personnel sustained minor injuries.
Road accident claims motorcyclist's life
Ramesh Kumar, a doctor and resident of Kalindi Vihar, Agra died in the Yamuna Expressway road accident. The victim was allegedly riding a bike while, his daughter and nephew were riding pillion when his vehicle rammed into the Honda City.
Helped the injured, tweets Smriti irani
After the ghastly accident took place, Smriti Irani, in a series of tweets had said that she was fine and thanked everyone for their concern. She had tweeted that she tried to help the injured also ensured that they had reached a hospital. She added that she was praying for their safety. She also appreciated Manoj Chopra and his wife who also helped injured.
Victim's daughter blames Smriti for death
Sandili, who was riding pillion along with her cousin, accused Smriti Irani of neglecting her father in the road accident. She added that Smriti Irani had got out of her damaged car and got into another one and ignored her when she was asking for help. Sandili had allegedly begged Smriti Irani for help in vain and had waited several hours for medical aid.
Smriti not the first BJP-leader to be accused
Smriti Irani is the second BJP leader to face charges of neglecting accident victims. Hema Malini, Bollywood-actress and BJP MP from Mathura, was accused of negligence when her Mercedes rammed into an Alto claiming the life of a child.
Victim's children file FIR against Smriti Irani
Sandali and her brother, Abhishek had filed an FIR at Agra against Smriti Irani that she had ignored and drove away after the accident. Abhishek stated that his father was lying on the road, and his injured sister and cousin were pleading for help. He added that the minister could've helped them on humanitarian grounds but, she didn't, due to which their father died.
Smriti Irani not involved in highway-accident: HRD Ministry
Smriti's office denied the charges filed against her by the victim's children, and said that she wasn't responsible for the accident that claimed a doctor's life. Smriti's spokesperson stated that the car registered in the FIR didn't belong to her convoy, and she didn't neglect the injured. He added that Smriti stopped, informed the police, and left only after an ambulance reached the spot.
Dead doctor's son writes to President, seeks justice
The son of the Agra doctor who was killed in an accident on 5 March by an alleged vehicle in Union HRD minister Smriti Irani's convoy, wrote a letter to President Pranab Mukherjee seeking justice. He claimed that he had been "forced" by police to mention the registration number of a "wrong car" in the FIR. The police, in turn, have denied these claims.