UP Polls: SP has edge over others in survey
UP Polls: SP has edge over others in survey
Written by
Ramya Patelkhana
Edited by
Vaneet Randhawa
Aug 25, 2016, 11:11 am
4 min read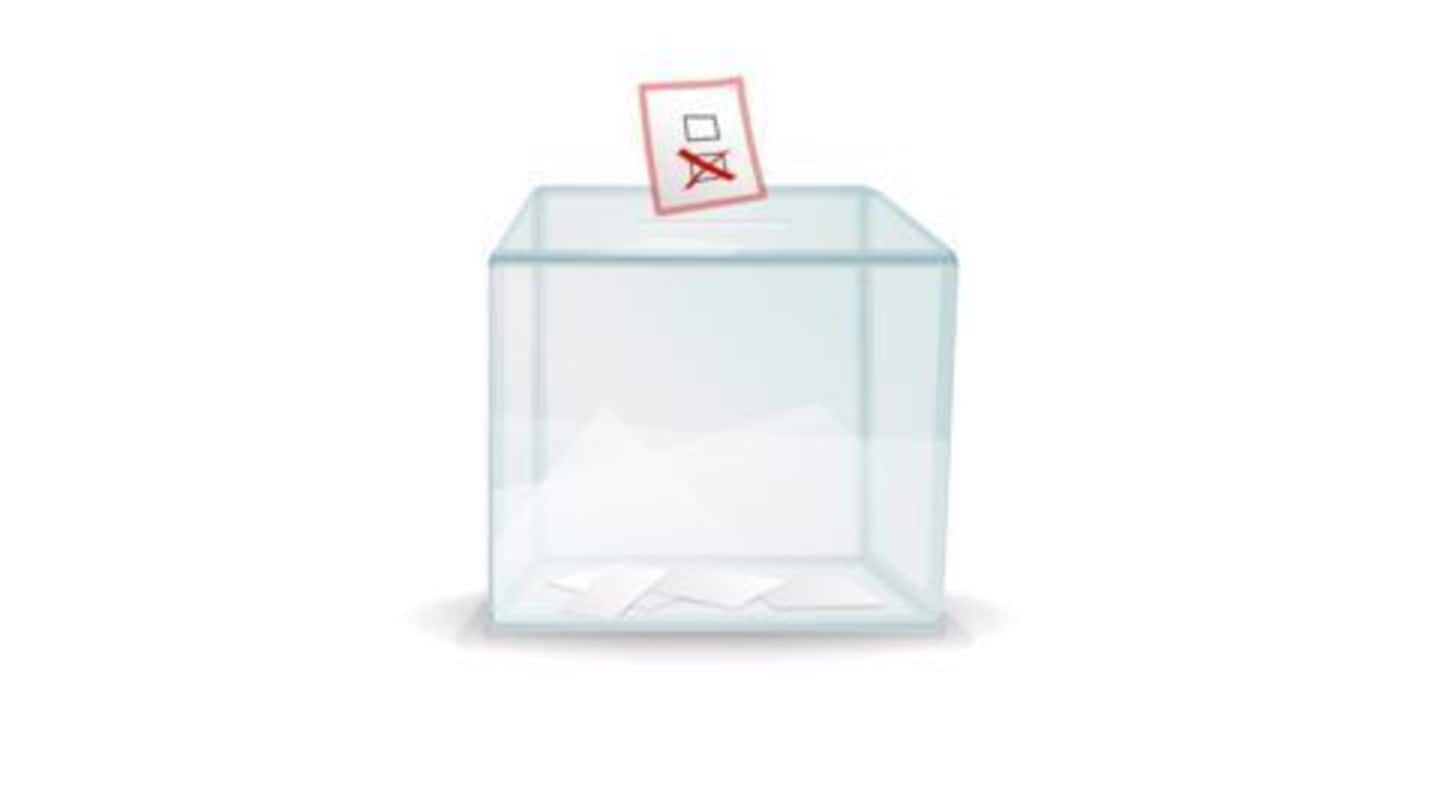 A survey conducted by ABP News, Lokniti and the Centre for the Study of Developing Societies has shown that the Samajwadi Party would be the winner if the elections were to be held now. 30% of the sample that was surveyed said they would vote for the SP, while the BJP was the second choice with 27%. The BSP had 26% and Congress, 5%.
Gearing up for 2017 Uttar Pradesh polls
Political parties in Uttar Pradesh, and the Election Commission of India started preparing themselves for the 2017 assembly elections and began basic exercises for the polls. In Jan'16, the Election Commission began updating the electoral rolls in the state for the legislature elections that would be held for 403 seats in all assembly segments. The polls are expected to be held early in 2017.
Number of seats in the assembly
Currently, the ruling Samajwadi Party has 229 seats in the Uttar Pradesh Legislative Assembly, while the opposition Bahujan Samaj Party has 79, Bharatiya Janata Party has 41, and Congress has 29 seats. Apart from 403 seats, one seat for an Anglo-Indian is reserved.
BJP's strategy for the 2017 UP polls
BJP planned to woo people from all backgrounds, castes, and religions; district heads from backward sections were appointed to please backward votebank. Shiv Pratap Shukla replaced Abbas Naqvi to please forward sections and strike a balance between forward and backward votebanks. Amit Shah and Rajnath Singh's massive rallies to address farmers and other sections, and Brahm Chetna Yatra to target Buddhists were flagged off.
The BJP divided Uttar Pradesh into five regions for election campaigning and announced that its top leaders would hold at least four rallies in every region. According to reports, Prime Minister Narendra Modi is scheduled to address over ten rallies in the state.
BSP's plan to return to power
In May'16, BSP Chief Mayawati announced that her party would support Congress and not BJP in the upcoming UP elections. The party created religion/caste-based groups to reach out to people and made it clear to have the support of Muslims and Dalits. Hoping to make a comeback in the state, BSP announced support to Congress significantly because of the Muslim votebank of the Congress.
Samajwadi Party's plan to retain power
Ruling Samajwadi Party started executing its plan for 2017 polls and launched 'Mission 2017' to make people aware of its schemes and counter BJP's influence. In Mar'16, SP announced a list of 143 candidates for the polls. Though the polls were more than a year away, SP didn't refrain from looking for the right candidates keeping class/religion/caste in mind and arranging funds for campaigning.
Congress' women against other tough candidates
With polls only a year away, Congress seemed to be in a dilemma whether to look for alliances or project a candidate for the chief minister post. However, the party planned a strategy to counterattack biggies from other parties in the elections. Congress decided to place women against strong candidates from other parties; Priyanka Gandhi Vadra was expected to take the charge in UP.
Raj Babbar appointed Congress President in UP
Ahead of the 2017 Uttar Pradesh polls, Raj Babbar has been appointed the President of Uttar Pradesh Congress module. Ghulam Nabi Azad, AICC General Secretary In-charge, made the announcement and indicated that Priyanka Gandhi Vadra wouldn't act as the star campaigner of the party. Earlier, Priyanka declined the formal post as a star campaigner; however, she would address rallies in Amethi and Rae Bareli.
BJP strengthens its UP module ahead of 2017 polls
With crucial Uttar Pradesh polls scheduled for 2017, BJP announced a new state executive to strengthen the party's Uttar Pradesh module. The state executive includes Rajasthan Governor Kalyan Singh's son-Rajveer Singh Raju, Union Minister Rajnath Singh's son-Pankaj Singh, and senior BJP leader Lalji Tandon's son. A BJP member stated the jumbo state executive would be a "mix of young blood and experienced leadership."
Controversial MLA Suresh Rana appointed as VP
An official release stated the state executive comprises "15 Vice-Presidents, eight general secretaries, one treasurer, one assistant treasurer and 15 secretaries." Rajnath Singh's son-Pankaj was made the General Secretary while Muzaffarnagar riot accused, controversial MLA Suresh Rana was appointed as one of the vice-presidents by UP BJP Chief Keshav Prasad Maurya. Rajesh Agarwal retained his treasurer post, and Naveen Jain was designated Agarwal's assistant.
Congress launches UP poll campaign; says "27 saal UP behaal".
Congress launched its poll campaign in UP by flagging off a 3-day bus yatra — "27 saal UP behaal". The yatra was launched by party chief Sonia Gandhi and deputy Rahul Gandhi from New Delhi. The yatra will cover 600 km and is aimed to show people how UP has suffered. Ghulam Nabi Azad, Sheila Dixit, and Raj Babbar will travel on this yatra.