Uttrakhand: Congress launches 'Unemployment scheme' without EC's consent
Last updated on
Feb 08, 2017, 11:39 am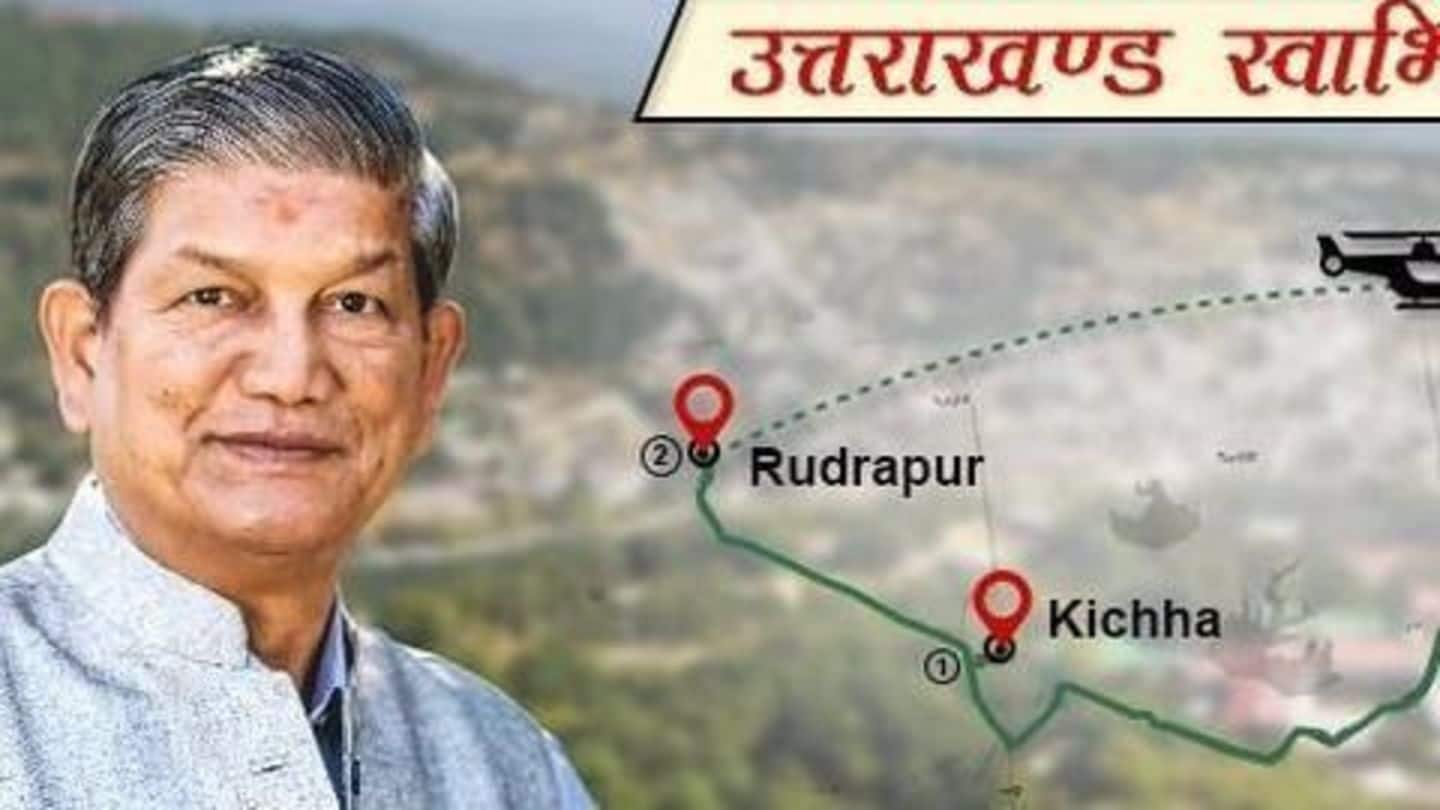 On 23rd January, the Election Commission had forbidden Congress to initiate its 'unemployment-scheme' in polls-bound Uttrakhand. On 3rd February, Harish Rawat's government launched their scheme regardless and registered over 10,000 unemployment allowance-cards within 48 hours. Hours after the card distribution began, EC demanded an explanation from Congress within 2 days. A show-cause notice was issued and Congress was asked to halt distribution and registration.
Uttarakhand Assembly Polls: Congress, BJP in a direct fight
Uttarakhand is set to go to polls on 15 February for the 70-seat Assembly; results will be declared on 11 March. It is the only state, among the five going to polls this year, where there is a direct fight between Congress party and its rival Bharatiya Janata Party. While some parties are working out strategies to secure a victory, others are forming alliances.
About Uttarakhand 2017 polls
Uttarakhand is one of the five states going to polls in 2017. The ruling Congress party wants to win and provide impetus to its 2019 Lok Sabha campaign. Meanwhile, BJP aims to dethrone CM Harish Rawat-led Congress government and continue its winning streak. The India Today-Axis Opinion Poll gave BJP 41-46 seats, Congress 18-23 seats, and others 2-6 seats in the 70-seat Assembly.
BSP to contest polls on its own
The Bahujan Samaj Party (BSP) declared it would contest assembly elections in Uttarakhand as well as Punjab and Uttar Pradesh on its own. Party chief Mayawati said the decision was taken so as not to compromise the Bahujan movement's interests.
BJP likely to attack Harish Rawat-led Congress Government
BJP is likely to raise the issue of demonetization and its benefits along with its resolve to curb black economy. It might attack Uttarakhand CM Harish Rawat for his involvement in a liquor scam, loot, and corruption-related cases, including a sting operation which showed him buying votes for Congress's victory in the polls. Things on BJP's agenda include Uttarakhand's corruption, illegal mining, and unemployment.
Congress continues alliance with Progressive Democratic Front
Congress decided to continue its alliance with Progressive Democratic Front, including Uttarakhand Kranti Dal, BSP, and the three independents. It roped in poll strategist Prashant Kishor, who was behind BJP's 2014 General Election victory, to devise the election strategy. Apart from coordinating with Team Kishor, Congress's Uttarakhand unit requested Chief Sonia Gandhi to address rallies and Vice-President Rahul Gandhi to address public meetings.
BJP media in-charge Devendra Bhasin's statement
"Bringing in a professional strategist like Prashant Kishor shows that the Congress leadership has no confidence in its state leaders. The party is banking upon a professional poll strategist as it knows PCC leaders can't save its boat from sinking."
SP Uttarakhand division wants Dimple Yadav as Chief Campaigner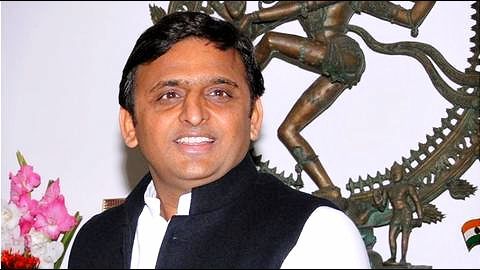 Samajwadi Party's Uttarakhand division, in alliance with Congress, wants Kannuaj MP and UP CM Akhilesh Yadav's wife Dimple as its chief campaigner, projecting her as 'Pahad ki Beti'. They said Dimple, who belongs to Uttarakhand, and Akhilesh should campaign for a victory as the party has no MLA or MP in Uttarakhand. The party wrote to Mulayam Singh and Akhilesh regarding the same.
SP's Uttarakhand President Satya Narayan Sachan's statement
"She (Dimple Yadav) is a daughter of the hills and came from a Rajput family. Over 60% of Uttarakhand's population comprises of Rajputs. If Netaji (Mulayam Yadav) and Akhileshji agree, then a round of campaigning by her will help us win at least 15 seats."
Congress leader ND Tiwari to join BJP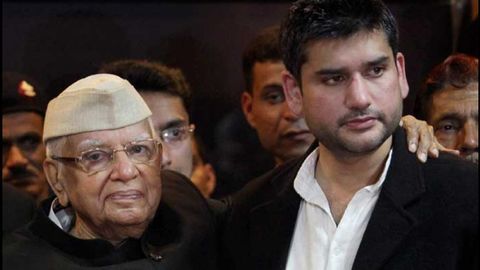 Congress leader ND Tiwari along with his son Rohit Shekhar will be joining the BJP ahead of the Uttarakhand Assembly Elections on Wednesday. According to reports, BJP is ready to provide Rohit with a ticket from the Kumaon region of Uttarakhand. Tiwari has served as the Chief Minister of Uttar Pradesh thrice between 1976 and 1989. He was also the Governor of Andhra Pradesh.
Independents complicate Uttarakhand polls
The two biggest parties in the Uttarakhand elections, the Congress and the BJP, are facing a tough challenge from dissidents who are contesting the polls as independent candidates. Analysts said the BJP would have had a clear victory in the state had it been a one-way fight against the Congress. However, independent candidates contesting from places like Rishikesh and Narendra Nagar have complicated matters.