AAP launches Azadi Aandolan in Gujarat
AAP launches Azadi Aandolan in Gujarat
Feb 06, 2017, 01:45 pm
3 min read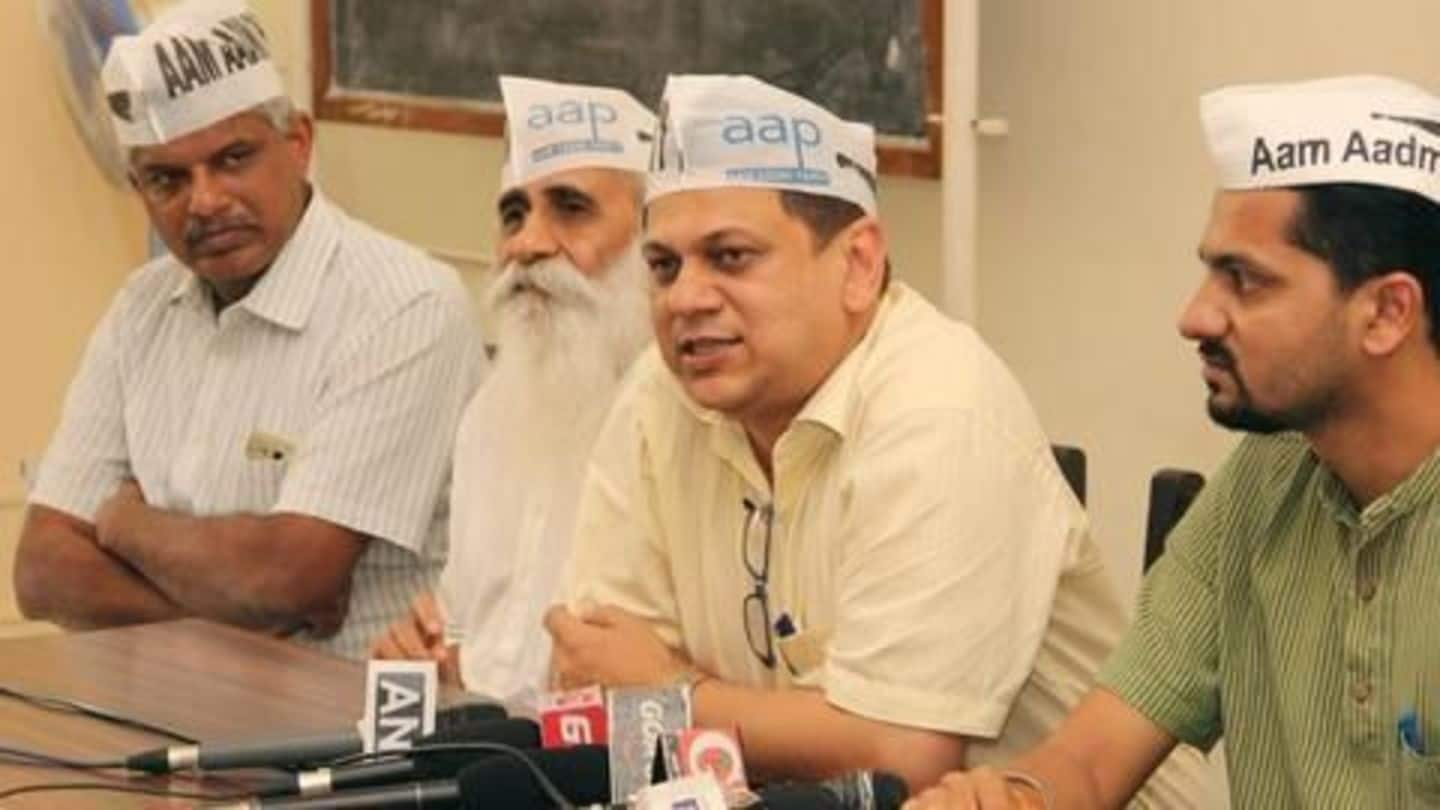 The AAP has launched a two-month political campaign across all 182 assembly seats in Gujarat, dubbed as the 'Gujarat Azadi Aandolan'. Gujarat goes to polls in December this year. AAP said the campaign would focus on "freeing the people of Gujarat from the fear, corruption, injustice and exploitation prevalent under the present government." They said they would target Amit Shah in particular.
AAP and BJP strained equations
Equations between AAP and BJP have been strained for long. The simmering hostilities can be traced back to the Delhi Assembly elections in February 2015, in which AAP won with a landslide victory and BJP and Congress were decimated. Delhi, being the country's capital and a state, has its administration divided between the state (AAP) and central government (BJP) leading to innumerable conflicts.
Arvind Kejriwal and PM Modi
AAP's most prominent face and Delhi CM, Arvind Kejriwal has had frequent run-ins with the Centre with regards to appointment of senior officials in Delhi's government. Over the last 18 months, several AAP leaders and ministers have been arrested by Delhi Police under multiple charges. Kejriwal has repeatedly accused PM Modi of 'masterminding' attacks on AAP and its leaders to obstruct Delhi's governance.
AAP gaining ground in Gujarat
Over the last few months, AAP has been aggressively campaigning in Gujarat. BJP, which has been in power in Gujarat for the last two-decades has been losing support among traditional and significant vote banks, especially Patidars. Ground reports indicate that AAP has gained in popularity: Gujarat is crucial for BJP since PM Modi was its former CM for three terms; this has BJP unnerved.
Patidar leader offers support to AAP
Patidar protests erupted in Gujarat last year. They were protesting lack of jobs/education opportunities and demanded reservation. These issues still remain unresolved. These protests were led by Hardik Patel who has now lent support to Arvind Kejriwal. Patidars have traditionally been BJP supporters.
Arvind Kejriwal and surgical strikes
On September 29, India conducted surgical strikes along the Indo-Pak border, drawing appreciation from across the country. Arvind Kejriwal, although congratulated the Narendra Modi led government on the army offensive, also asked for 'proof of the surgical strike'. Kejriwal's statement attracted much attention in Pakistan which has continually denied any such 'surgical strikes'; Pakistani Twitter hailed Kejriwal as a 'hero' for "speaking the truth".
Posters in Gujarat show AAP's Kejriwal alongside terrorists
Ahead of the 2017 assembly elections in Gujarat, Aam Aadmi Party (AAP) has been campaigning in the state and holding rallies. Prior to an AAP rally scheduled in Surat, posters have sprung-up across the city featuring AAP leader, Arvind Kejriwal along with pictures of Osama bin Laden, Burhan Wani and Hafiz Saeed, titled, 'Heroes of Pakistan'. AAP has blamed BJP for these 'defamatory' posters.
Mobile internet ban to trouble AAP?
Gujarat government announced a mobile-internet ban for October,16 to prevent malpractices at public-exams. AAP accused the government of trying to disrupt AAP's rallies to be held on Sunday in Gujarat. Shortly after, the Gujarat government said no instruction for banning internet was issued.