Gujarat: Ahead of RS polls, ED raids UPA-era defaulter firm
Gujarat: Ahead of RS polls, ED raids UPA-era defaulter firm
Aug 05, 2017, 05:14 pm
3 min read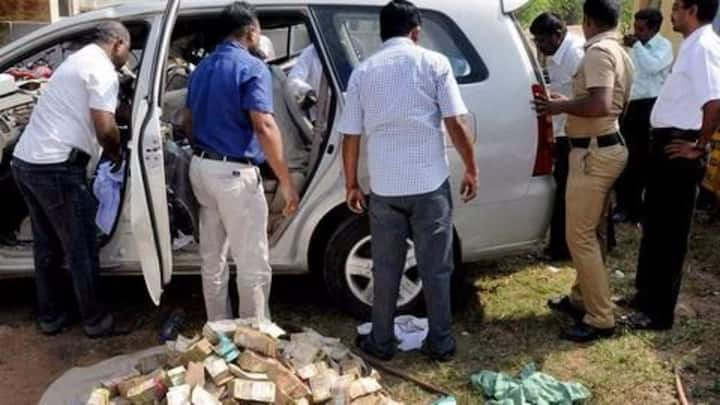 The ED raided premises of the Gujarat-based Sandesara Group which has defaulted on loans worth Rs. 1,700cr from banks during UPA rule. Its flagship company Sterling Biotech is one of the top 10 defaulters of PSU banks. The loan was declared non-performing asset in 2012. However, sources say the raid is due to suspected mobilization of funds for the upcoming Gujarat RS elections.
Amit Shah, Smriti Irani nominated for RS elections from Gujarat
BJP national president Amit Shah and Union Minister Smriti Irani have been nominated for the Rajya Sabha (RS) polls from Gujarat. Irani has been renominated for the second seat from the state. The RS polls to the three seats that will fall vacant on August 18, will be held on August 8. Shah and Irani will file their nominations this Friday.
Shah, Irani to be elected uncontested?
The announcement for both Shah and Irani was made by JP Nadda after a Parliamentary Committee meeting which was attended by PM Modi and Shah. Both Shah and Irani are expected to be elected uncontested as Ahmed Patel is the sole candidate from Congress. It is also being speculated that BJP may get senior Congress MLA Balwantsinh Rajpoot and field him against Ahmed Patel.
Tracing Shah's political journey
Shah began his political career as a BJP MLA in 1997. He was a four-time MLA in the Gujarat Assembly and a MoS for Home in the then Modi government in the state. However, he had to resign as he got linked with the Sohrabuddin Sheikh fake encounter case. He went on to become the party's election strategist in 2014 and helped BJP win.
Mapping Smriti Irani's political career
Irani joined BJP in 2003 and contested Lok Sabha polls in 2004 but lost to Kapil Sibal. In August 2011, she was elected to Rajya Sabha from Gujarat. She also lost in the 2014 Lok Sabha elections against Congress vice president Rahul Gandhi from Amethi. Smriti Irani was chosen as the Cabinet minister in the Modi government at the Centre.
RS polls in Gujarat: Shah's entry clouds Ahmed Patel's nomination
As Amit Shah is all set to contest for the RS polls from Gujarat constituency, it becomes a little unsettling for Congress leader Ahmed Patel who filed nomination papers for his fifth RS term from Gujarat. Not just Shah's entry but rebel leader Shankersinh Vaghela, who recently resigned as Leader of Opposition, could also ambush Patel. However, Patel remains hopeful of victory.
RS polls: The question looms large, who will win?
Since the talks of Shah and Irani pitching for RS polls from Gujarat has come to the forefront, the tussle over Rajya Sabha seats has become a talking point. Whether Ahmed Patel will win the third seat for Congress, will Sitaram Yechury get the West Bengal seat or Is Meira Kumar replacing Yechury? All these speculations will come to a rest this August 8.