Kejriwal requests ballot papers for Delhi MCD election
Kejriwal requests ballot papers for Delhi MCD election
Mar 14, 2017, 02:49 pm
3 min read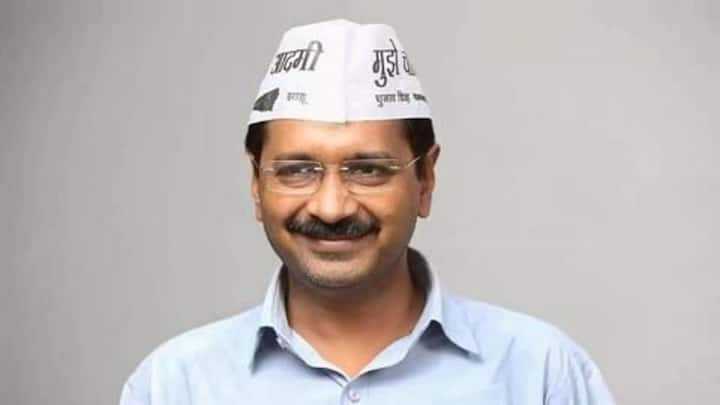 Arvind Kejriwal has written to the Election Commission, saying that they should use ballot papers and not EVMs for the upcoming MCD elections in Delhi. Congress leader Ajay Maken had issued a warning recently, saying "I want Arvind Kejriwal to hold MCD elections through Ballot papers." BSP supremo Mayawati had also raised the issue of tampered EVMs recently.
Why were these elections important for AAP?
Winning 67/70 seats in Delhi in 2015, AAP became a prominent face among Indian voters. Goa and Punjab presented AAP with an opportunity to project itself as a national-party. A victory in Punjab could have proved AAP's prowess in effectively ruling a fully-fledged state. A victory in Goa could have made AAP a serious contender in the anti-BJP/anti-Congress race for the 2019 elections.
Sacking its convenor Sucha Singh Chhotepur led to rebellion within party ranks, and desertion by several workers. Several controversies, including Kejriwal staying at a former militant's house in Moga worked badly for the party's image. The lack of strong local leadership allowed Capt Amarinder Singh to seem like the most-credible leader. Analysts said that from the very start, the party garnered an anti-Sikh/anti-Punjab image.
AAP had one of the most high-profile election campaigns in Goa and their focus in the campaign remained anti-corruption. However, reports indicated that AAP's negative image in Delhi had been projected among several voters in the tourist centric North Goa. Also, Chief Ministerial candidate Elvis Gomes being summoned by the ACB, in the run-up to polls, may have tainted the party's "clean candidates" image.
AAP: Disappointed with results, will introspect
The AAP stated that it was disappointed at the election results in Goa and Punjab and that the party would need to introspect on what went wrong. However, they said that becoming the main opposition party in Punjab was a "big thing" considering they were "a new party." AAP did not manage even a single seat in Goa.
Maybe focus on Delhi, then look ahead?
AAP's negative image among voters was largely attributed to the Delhi government's constant spats with the Centre on basic governance issues. If AAP can reduce the negative outlook on its governance in Delhi, it would go a long way in improving the party's image as an effective government. Underestimating the BJP cost it dearly, and should be a take-away for AAP's Gujarat campaigns.
Punjab Polls: 25 AAP candidates lose deposit
25 candidates of the AAP lost their deposit amounts as they failed to secure the required number of votes in Punjab. However, the party still managed to relegate the SAD-BJP alliance, coming in second in the state. Yet, several of the party's top faces also lost. The AAP came in second place in 26 constituencies in Punjab.