Mudragada begins his indefinite hunger strike
Mudragada begins his indefinite hunger strike
Written by
Vaneet Randhawa
Feb 06, 2016, 10:45 am
3 min read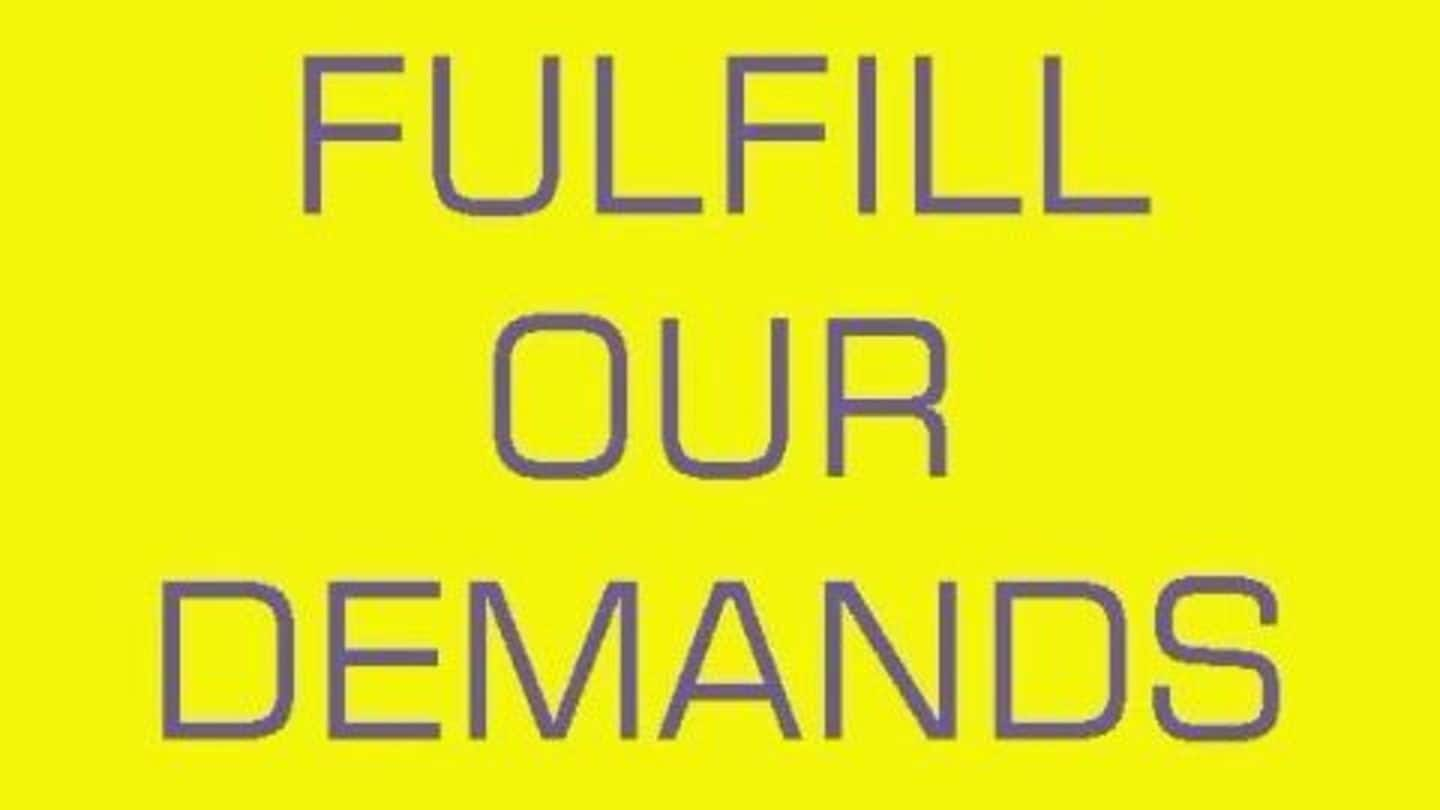 Kapu leader Mudragada and his wife Padmavathi sat on an indefinite hunger strike to exert pressure on the TDP government in Andhra to provide reservation to Kapus. Padmavathi's sugar level dropped and she was rushed to hospital where doctors examined her and declared her normal. The strike has increased tension in the area as an auto-rickshaw driver even tried committing suicide by consuming pesticides.
The Kapus are an agricultural community found primarily in the southern Indian state of Andhra Pradesh. They have been demanding reservation quotas for government jobs and in educational institutions.
Naidu promises reservation, jobs to Kapu community
TDP president N. Chandrababu Naidu pledged to grant "reservation in education and jobs" for the Kapu people if he won the general elections. Speaking at a massive Praja Garjana rally, Naidu said he would designate a commission to work towards the promise. This was done to woo the Kapu community, which commands a large chunk of voters in the twin Godavari districts.
Rally against corruption becomes a bid to woo voters
The Praja Garjana was a rally initially aimed to "expose the conspiracy of the Congress regime". However, during the rally the agenda drifted off course into an election rally.
Kapu leader gives government an ultimatum
Frustrated with the Naidu government for not having fulfilled its reservation promises to the Kapu community, their leader Mudragada Padmanabham gave an ultimatum to Chief Minister Chandrababu Naidu alerting him of a demonstration if the promises weren't upheld. The CM was given a December deadline to include Kapus in the BCs list. Furthermore, the government was asked to "immediately release the Rs.1,000 crore package".
AP cabinet appoints a commission to examine Kapu reservation
The State Government announced that it had decided to constitute a commission "to study the question of providing reservation to the Kapu community in the State." The state cabinet said that the commission will be headed by an ex-High Court judge and will give the report within 9 months. The commission would analyze how the reservation was to be extended to the Kapu community.
Kapu protestors set police station, trains and vehicles on fire
Those protesting for the reservation of the Kapu caste burned down a train and set afire 2 police stations and many vehicles in Tuni, about 100 km from Visakhapatnam. The mob sat on the railway tracks, blocking the national highway which brought vehicles and trains between Vijayawada and Visakhapatnam on a stand-still. 15 police personnel, including 2 officers and 2 railway officials were injured.
CM Naidu blamed for the violence in Tuni
The Kapu leader Mudragada Padmanabh called off the protests as it became violent. He blamed the Andhra Pradesh Chief Minister N Chandrababu Naidu for the Tuni violence. He said, "Chandrababu is solely responsible for present situation as he has driven Kapus to streets in frustration by giving them false promises of inclusion in BC category. Let the CM realise the gravity of the situation".