Arvind Kejriwal offers seva at Golden Temple, conveys apologies
Last updated on
Jul 18, 2016, 09:57 am
Expressing his apologies, AAP leader, Arvind Kejriwal, offered to wash dishes at The Golden Temple before daybreak. He was apologising for an "unintentional mistake" of using the Sikh shrine's image along with the broom, his party symbol. Mr. Kejriwal said, "I had come here to offer voluntary service for the unintentional mistake committed in our youth manifesto. I have peace of mind now."
Kejriwal releases youth manifesto in Amritsar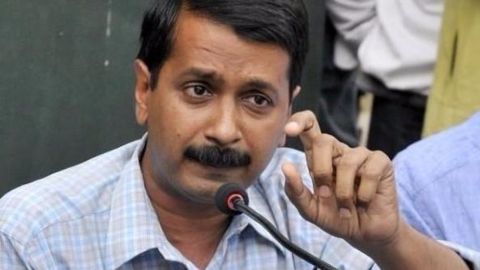 Ahead of the elections in Punjab in 2017, Arvind Kejriwal was on a 3 day visit in Punjab. Delhi Chief Minister unveiled the Youth manifesto in Amritsar. The manifesto promised 25 lakh jobs in five years, free Wi-Fi hot-spots in villages and special law for controlling the drug problem in the state. This was Mr Kejriwal's second tour to Punjab this year.
Arivind Kejriwal faces protests over 'Youth Manifesto'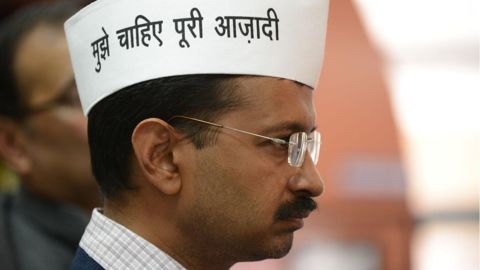 The 'Youth Manifesto' released by AAP leader Arvind Kejriwal in Amritsar on 3rd July 2016 has landed the party in trouble again. AAP leader Aashish Khaitan compared the election manifesto with the holy books such as Bible, Quran and Guru Granth Sahib. There was also the picture of the party's symbol, the broom, along with the Golden Temple on cover of the manifesto.
Protests over manifesto cover
AAP's actions are unpardonable : Punjab CM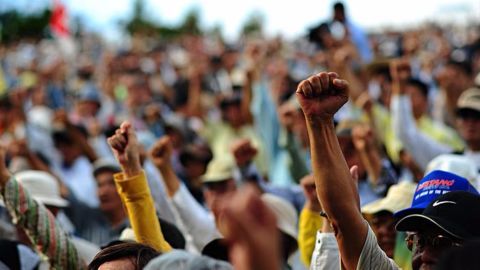 Punjab Chief Minister Prakash Singh Badal accused AAP leaders saying that the actions of AAP were unpardonable, adding that AAP was hurting religious sentiments of the people through their actions. Shiromani Akali Dal activists also protested against insensitivity of AAP's leadership towards religious sentiments of various communities. Leader of Opposition in Delhi assembly Vijender Gupta accused AAP members of 'playing dirty politics' in Punjab for votes.
Complaint against Aashish Khetan
A case has been filed against AAP leader Aashish Khetan for hurting religious sentiments. The complaint was filed by President of All India Sikh Students Federation, Karnal Singh Peer Mohamad.
Kejriwal to seek pardon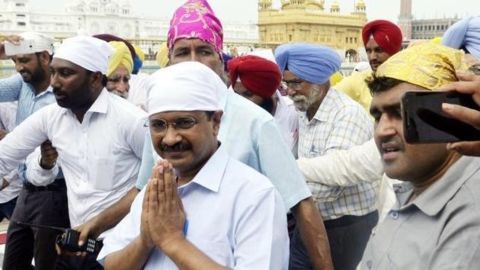 Arvind Kejriwal will be doing sewa at the Golden Temple on 18th July after facing protest for equating the party's manifesto to Guru Granth Sahib. Several leaders like AAP Punjab convener Sucha Singh Chhotepur, MPs Bhagwant Mann and Sandhu Singh will accompany him. Arvind Kejriwal and his party faced flak from the ruling SAD-BJP and some religious bodies earlier this week for party's manifesto.
No idea of the cover of manifesto
AAP's Punjab convener Sucha Singh Chhotepur defended the young wing saying that they made a mistake by printing such cover. But the youth wing of the party said that they had no idea about picture on the cover and were not responsible for the mistake.