West Bengal polls close with 84% voter turnout
West Bengal polls close with 84% voter turnout
Edited by
Gaurav Jeyaraman
Apr 30, 2016, 06:27 pm
4 min read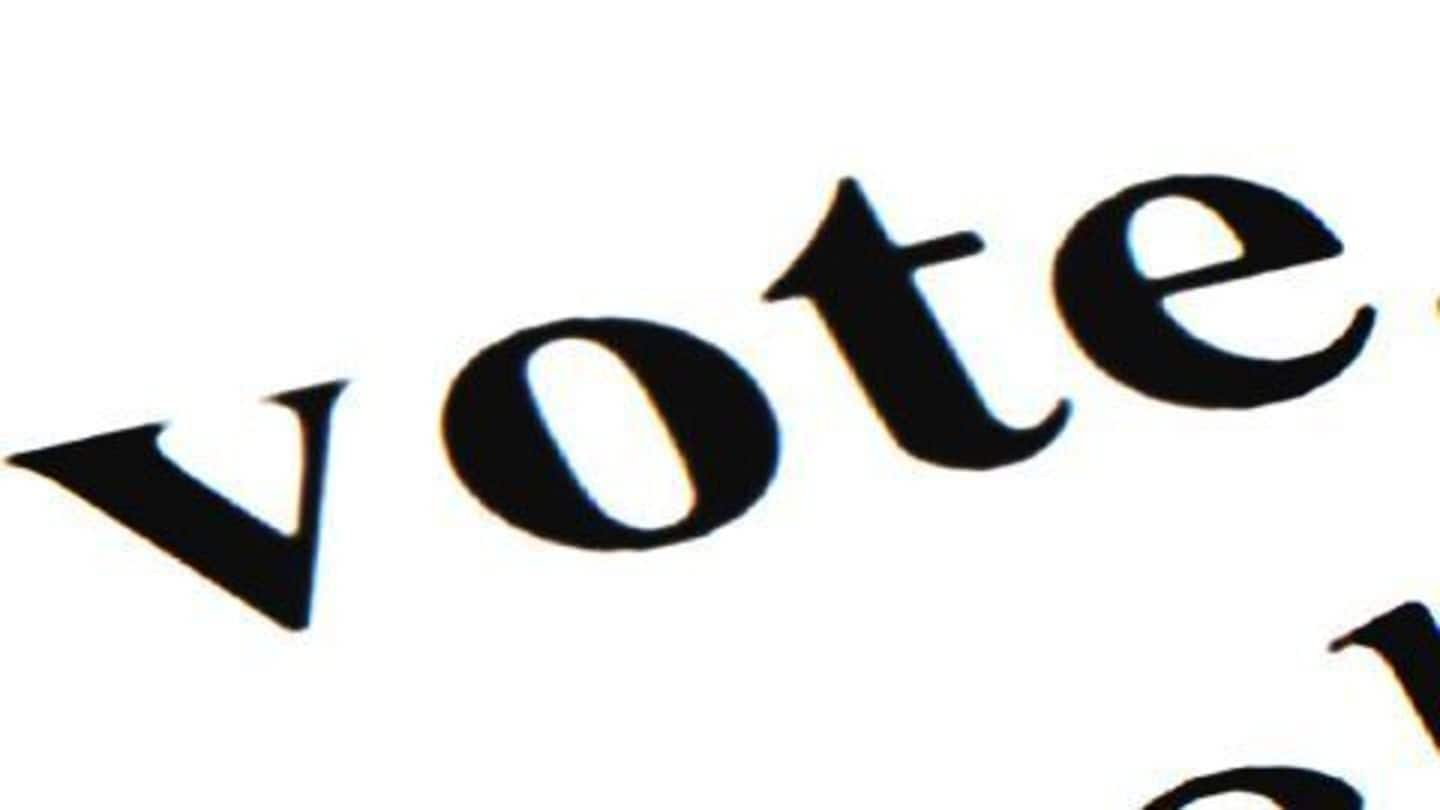 84.24% of the electorate cast its vote in the 6th and final phase of the West Bengal assembly polls. This last phase will decide the fate of 170 candidates across 25 constituencies. Notably, a 103-year-old voted for the first time today. Previously on 30 April, in the penultimate phase V had recorded a 72.19% voter-turnout locking the fate of 53 seats across 3 districts.
Elections in Assam and West Bengal
The elections in the 2 states of Assam and West Bengal on 4th April 2016 are a part of the assembly elections scheduled for Assam, West Bengal, Tamil Nadu, Kerala, and Puducherry. The assembly elections in these 5 states will be held from 4th April to 16th May. The counting of the votes for all states will happen on 19th May 2016.
Assam, situated in North-Eastern India, has 126 constituencies and will see polling in 2 phases on 4th and 11th April. In Phase-I, 95.11 lakh electors, including 45.95 lakh women, will decide the fate of 539 candidates. Assam will see the contest between ruling Congress and BJP-AGP-BPF alliance. While Congress will eye for power for the 4th consecutive term, BJP is calling for a change.
Major candidates in Phase I
Major candidates in phase I in Assam include Chief Minister Tarun Gogoi of Congress from Titabor, speaker Pranab Gogoi from Sibasagar, prominent tea tribal leader Paban Singh Ghatowar, BJP's chief ministerial candidate Sarbananda Sonowal from Majuli, etc.
West Bengal will see elections in 6 phases with phase 1 divided into 2 parts (4th April and 11th April) 6.55 crore voters will elect candidates for 294 constituencies. 40 lakh voters including 20.5 lakh males will decide the fate of 133 candidates in phase 1A of the polls. The state will witness a trilateral competition between ruling TMC, Left-Congress alliance, and BJP.
Phase I polls in Assam and West Bengal today
The 1st phase of the state assembly elections has begun in Assam and West Bengal at 7 am on Monday, 4th of April. Assam will undergo elections in 2 phases with 539 contestants fighting for 65 constituencies in the first phase. West Bengal, on the other hand, will see elections in 6 phases. 133 contestants are fighting for 18 constituencies in this phase.
Violence reported in WB, high turnout in Assam
According to sources, in several polling booths in West Bengal, local police constables and election officials were alleged to have entered and interfered with the polling process. An 81% voter turnout was recorded in the first phase of polling in West Bengal. An estimated 78.45% voter turnout was recorded in the first of two-phase Assam polls, which passed off peacefully.
Violence mars WB, high female turn-out in Assam
Within a day of polling in West Bengal, clashes erupted in various parts of the state including in Maoist-affected Jhargram in West Midnapore. Two CPI(M) workers were critically injured as they were allegedly attacked by ruling Trinamool Congress workers. Meanwhile, women voters registered a higher polling percentage than men in the first phase of elections in the Assam assembly elections.
High voter turnout in Assam and West Bengal
Assam (Phase II) and West Bengal (Phase IB) saw a high voter-turnout for the state assembly elections. An approximate 82% in Assam and 80% in West Bengal stepped out to vote. Clashes between the CRPF and voters led to the death of an elderly voter and caused injury to 3 others in Assam. Notably, former PM Manmohan Singh too cast his vote in Guwahati.
FIR against Gogoi for defying poll panel
The Election Commission said that an FIR has been filed against Assam Chief Minister Tarun Gogoi for violating the Representation of People's Act. The FIR was filed against him after he defied an EC directive by addressing a press conference within 46 hours of closure of polls. Gogoi accused the Election Commission of harassing Congress leaders and alleged that the panel was biased.
Bengal goes to vote in the 2nd and 3rd phase
Nearly 80 percent of the 1.22 crore voters from West Bengal's 56 constituencies exercised their franchise in the second phase of elections on 17 April. On 21 April, another 62 seats went to poll. The 3rd phase where there was news of sporadic violence recorded a 79.22% turnout. 100,000 security personnel were deployed in West Bengal to look after law and order situation.
67% turnout in West Bengal's 4th phase of polls
In the 4th phase of West Bengal Assembly polls that began around 7:00 a.m, over 67% electorate exercised their right to vote in the first 8 hours. The voting corresponds to 49 seats in North 24 Parganas, Bidhannagar and Howrah districts in about 12,500 polling stations. While CPI(M) candidate Tanmay Bhattacharya sustained injuries; minister Rupa Ganguly was accused of booth capturing and threatening voters.