Grand victory for Mahagathbandhan in Bihar
Grand victory for Mahagathbandhan in Bihar
Nov 08, 2015, 08:43 pm
3 min read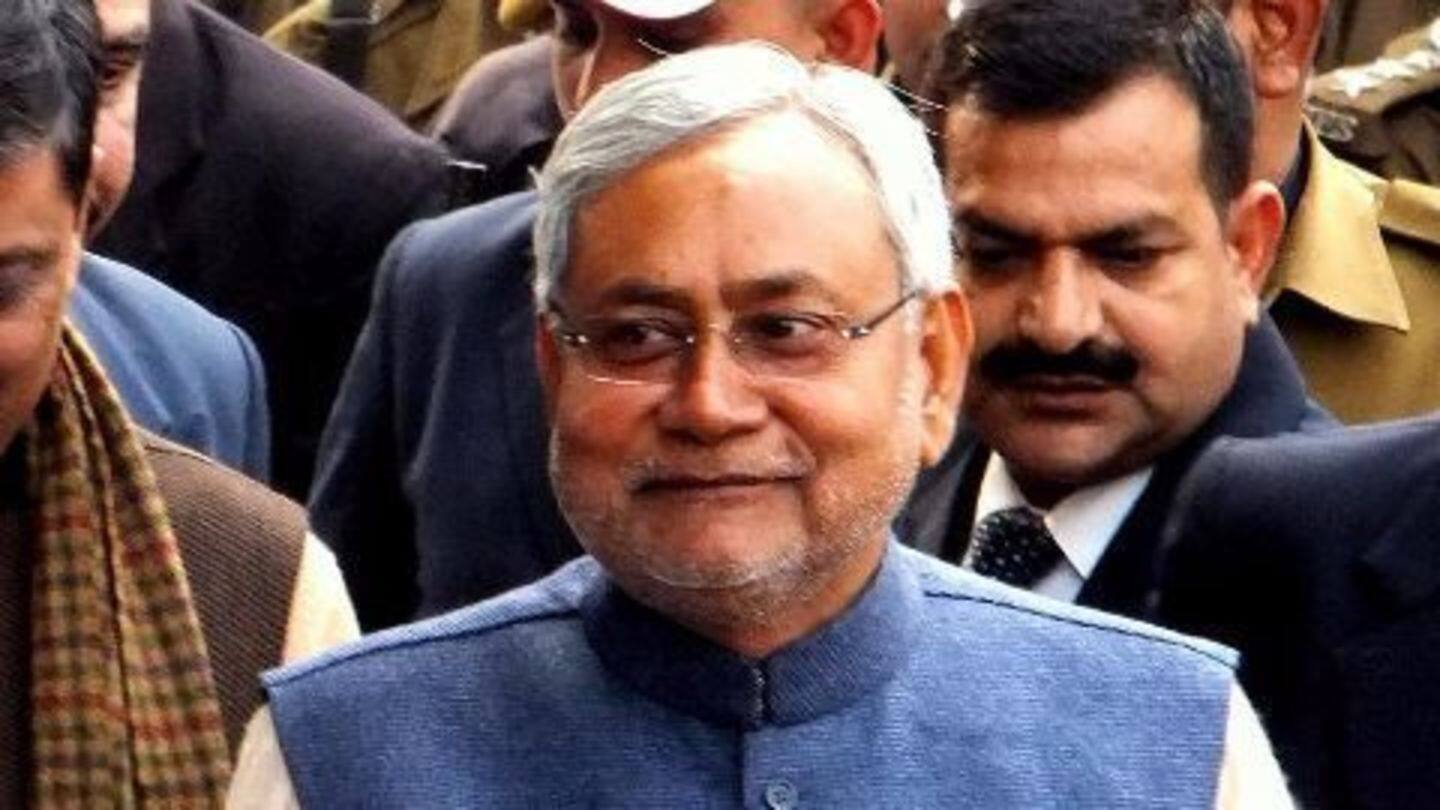 Grand Alliance led by Nitish Kumar and Lalu Prasad Yadav secured a landslide victory in the high stakes assembly elections in Bihar. While Mahagathbandhan secured 178 (RJD 80 + JDU 71 + Congress 27) of the 243 seats, NDA alliance secured a mere 58 seats. A coalition government headed by Nitish Kumar is expected to be sworn in giving him a third straight term.
In the 2010 assembly elections, JDU (112) in coalition with BJP (94) won 206 seats, to form the government with Nitish Kumar as the CM. RJD won 22, Congress 4 and LJP 3 seats respectively. After a fall out with BJP in June 2013, JDU won the trust vote in assembly supported by Congress, garnering 126 votes in its favour to continue in power.
Key players of the upcoming elections
Major contestants in 2015 Bihar polls include JD(U)-RJD-Congress alliance against BJP supported by Lok Janshakti Party (LJP) and Hindustani Awam Morcha-Secular (HAM-S). Nitish Kumar, face of the grand alliance, RJD's Lalu Prasad Yadav, LJP's Ram Vilas Paswan, BJP's Sushil Kumar Modi, Jitan Ram Manjhi of HAM-S and last but not least the influence of Narendra Modi have key roles to play in the elections.
Lalu Yadav ineligibility to contest
RJD president Lalu Prasad Yadav cannot contest in the elections due to his conviction in the fodder scam, where he was sentenced to five years of rigorous imprisonment.
No CM candidate for BJP-led NDA
Unlike the JDU grand alliance which declared Nitish Kumar as its candidate for the post of CM, BJP-led NDA alliance has not announced its candidate. The elections will instead be fought by the BJP in the name of Prime Minister Narendra Modi. The BJP in Bihar has several prominent leaders like Sushil Modi, Giriraj Singh, C P Thakur, Nand Kishore Yadav and Kirti Azad.
Both Nitish and Modi play the development card
Nitish Kumar and Narendra Modi have extensively propagated 'development' as their main agenda. Nitish Kumar unveiled "vision document" for the next five years if he is voted back to power. In his seven-point agenda, Nitish targeted young voters by promising free Wi-Fi in colleges, student credit card scheme, etc. Modi on the other hand, announced Rs.1.25 lakh crore package for Bihar's development.
Bihar elections to be held in 5 phases
Election Commission announced the schedule for Bihar assembly polls. The term of the current assembly ends on 29 November. The Commission said that polls to the 243-seat assembly would be held in five-phases on October 12, 16, 28 and November 1 and 5. The election results will be announced on 8 November. For the first time, Electronic Voting Machines will carry photoes of candidates.
In a first, voters will get paper receipts once the vote is cast. For this, the Election commission will deploy 'Voter Verifiable Paper Audit Trail' (VVPAT) system in 36 assembly constituencies of Bihar.
NDA seat sharing for Bihar finalized
BJP announced its seat sharing deal for the Bihar Assembly elections trying to carefully balance between Jitan Ram Manjhi and Ram Vilas Paswan. Keeping 160 seats, almost two-thirds, for itself, BJP allocated 20 seats to Mahadalit leader Manjhi's Hindustani Awam Morcha, 40 to Ram Vilas Paswan's LJP and the remaining 23 to Upendra Kushwaha's Rashtriya Lok Samata Party (RLSP).
JDU-RJD-Congress seat sharing
On 12 August, Janata Dal (United)- Rashtriya Janata Dal- Congress announced their seat-sharing formula. JDU and RJD will contest 100 seats each, Congress will get 40 seats and NCP 3 seats.