Bihar hit-and-run: BJP worker, allegedly driving while drunk, surrenders
Bihar hit-and-run: BJP worker, allegedly driving while drunk, surrenders
Feb 28, 2018, 11:26 am
3 min read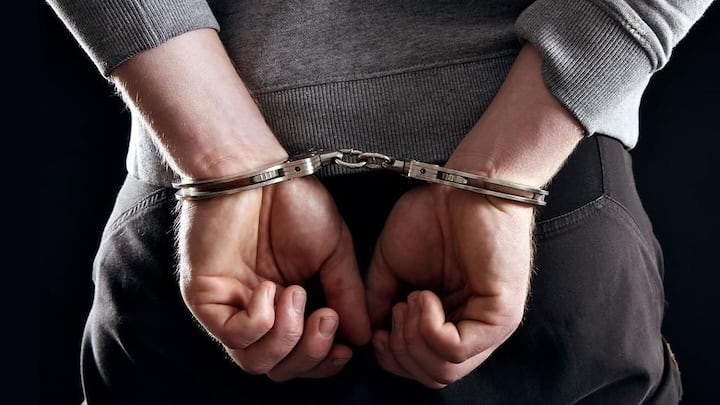 The BJP worker whose car mowed down nine children in Bihar's Muzaffarpur has surrendered to police after four days on the run. Manoj Baitha was allegedly driving while drunk. A banner on his car declared him as 'state secretary general' of BJP's Mahadalit Prakoshth, but BJP has denied the post exists. He has been taken for treatment of injuries he suffered in the accident.
Bihar hit-and-run: BJP-JD(U) protecting party member, alleges opposition
Opposition parties in Bihar have kept up the pressure on the BJP, an ally of the ruling JD(U), over its 'lax' action on the hit-and-run case where one of its members was involved. BJP first vigorously denied that Manoj Baitha is a member, then suspended him for six years over 48 hours after the incident. But is suspending enough, critics have asked.
The gruesome accident that killed nine children
On February 24, a Bolero hit students waiting to cross the National Highway 77 at Dharampur village in Muzaffarpur. Reports said it was speeding. Nine were killed and around 20 injured. Witnesses said it ran over the children while trying to avoid an injured accident victim lying on the road. The driver and occupants abandoned the SUV and fled.
Baitha's name, BJP sign found inscribed on the SUV
Police found that the vehicle had the BJP sign and Baitha's name was inscribed on it. The district transport office corroborated police's statements, adding the SUV was registered in Baitha's name in September'10. The BJP leader was in the car when the mishap happened.
The BJP leader was drunk in the dry state: Reports
What makes matters worse is that there are reports Baitha was drunk when the accident happened. Bihar is a dry state. However, despite widespread calls for his arrest, Baitha hasn't been found. Opposition parties are accusing the BJP-JD(U) of protecting the man, who some say has fled to Nepal. CM Nitish Kumar has also faced flak for remaining silent on the matter.
Where has Nitish Kumar's 'conscience' gone now? Tejashwi Yadav
"@NitishKumar @SushilModi imagine your child was over-run by a drunk driver, how would you feel?" tweeted former BJP leader Kirti Azad. "The government is trying to brush this under the carpet," alleged RJD's Tejashwi Yadav, former deputy CM, asking, "Where is Nitish's "conscience" now?" Amid BJP-JD(U)'s silence, Deputy CM Sushil Modi said, "Manoj Baitha will be nabbed and strict punishment will be handed."
Prashant Bhushan alleges BJP hiding Baitha
After denying knowing Manoj Baitha, who killed 9 children by his car (while driving drunk in Bihar, which has prohibition), the BJP now suspends him! And police are still looking for him! No doubt he is being hidden by BJP people.https://t.co/aTEyEsrnCt

— Prashant Bhushan (@pbhushan1) February 26, 2018