Mayawati's brother and his 70 ghost companies under scanner
Mayawati's brother and his 70 ghost companies under scanner
Jan 28, 2017, 08:22 pm
4 min read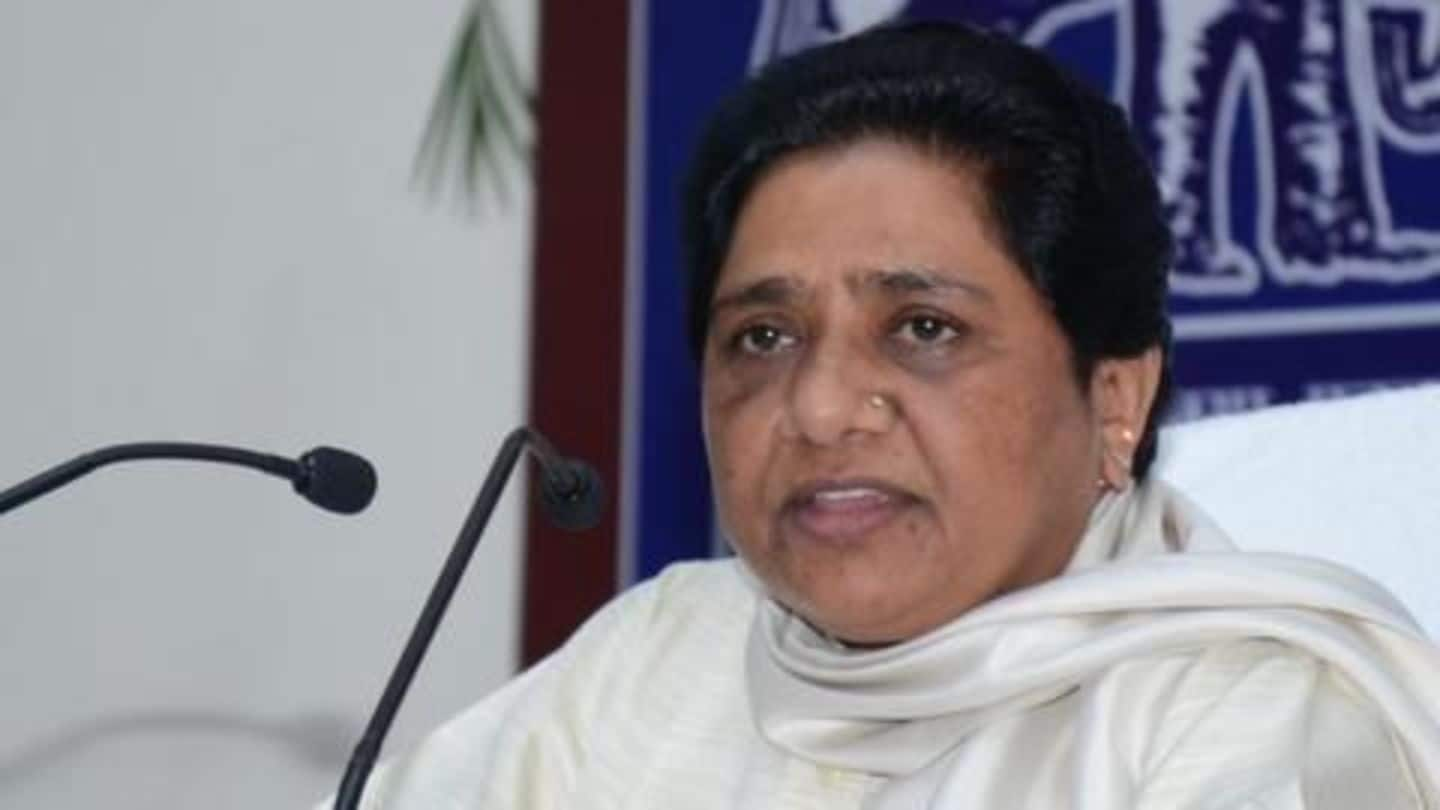 An investigation has brought Mayawati's brother Anand Kumar in the centre of a corruption scandal. It was revealed that Kumar had weaved an intricate network of ghost companies. These companies brought him hundreds of crores of rupees during Mayawati's fourth stint as chief minister. Almost 70 such companies worth Rs.1200 crore had been created to convert illegal funds into legitimate wealth by Kumar.
The third largest political party in India, BSP (the Bahujan Samaj Party) was formed to represent Bahujans (meaning 'people in majority') This party represents the Scheduled Castes, Scheduled Tribes and Other Backward Castes. Religious minorities consisting of 85% of India's population are also represented by this party. BSP was founded by Kanshi Ram in 1984 who handed over the mantle to Mayawati in 2001.
Rs.104 crore deposited in BSP's account post demonetization
The Enforcement Directorate (ED) detected cash deposits worth over Rs.104 crore in an account belonging to the Bahujan Samaj Party (BSP). Rs.1.43 crore was found in an account belonging to Anand Kumar, Mayawati's brother. The bank accounts were detected in a branch of United Bank of India, New Delhi. The Income Tax Department is planning to question BSP leaders about the same.
According to officials, on visiting the Karol Bagh branch of the United Bank of India for routine surveys and enquiry operations to check large cash deposits, they found huge deposits made in these two accounts post the demonetization announcement.
Details about the deposits
Rs.102 crore had been deposited in Rs.1,000 notes ad the remaining Rs.3 crore was deposited in old Rs.500 notes. Officials stated that Rs.15-17 crore was being deposited into these accounts every other day. In Anand Kumar's account, officials found old notes worth Rs.18.98 lakh. They sought details of the accounts along with some CCTV footage and KYC documents used to open the accounts.
Regulations for donations to political parties
Under Section 13(A) of the Income Tax Act, political parties are exempted from paying taxes on the donations received by them. However, they have to disclose the identity of each donor making a contribution of Rs.10,000 and above. The Representation of the People Act requires political parties to disclose identities of those donating Rs.20,000 and above, which the BSP claimed to not receive.
Arun Jaitley on deposits made by political parties
After the demonetization announcement, Finance Minister Arun Jaitley allowed political parties to deposit their cash until 30th December without having to pay tax, provided the source of income can be explained. He also said that parties cannot accept donations in the banned currency.
I'm targeted because I am a Dalit: Mayawati
BSP Chief Mayawati addressed a press conference after reports surfaced of cash deposits totalling Rs.104 crore in BSP's bank account and Rs.1.43 crore in her brother Anand Kumar's account. Accusing BJP of an anti-Dalit mentality, Maywati said, "Casteist forces don't want a Dalit woman to come up." According to her, both her brother and party followed all regulations concerned with the depositing of cash.
For the upcoming Uttar Pradesh assembly elections, Mayawati also accused the BJP of giving an impetus to a possible 'Samajwadi Party-Congress' alliance. "I have faith in the people of Uttar Pradesh. They will support BSP despite the allegations," she said.
Mayawati's brother under IT radar
Mayawati's brother Anand Kumar's assets grew exceptionally during her tenure as Chief Minister of Uttar Pradesh. His net worth during the time rose from Rs.7.5 crore to Rs.1,316 crore. Income tax probe details have revealed a paper trail of round tripping through shell companies which have taken mysterious multicrore loans and huge real estate investments.
IT Dept summons Mayawati's brother, sis-in-law
The Income Tax department has summoned BSP supremo Mayawati's brother and his wife over their possession of upscale properties in New Delhi, Noida and investments in companies promoted by them. They have been asked to appear on 31 January with complete details of their financial and professional records. The IT dept has also sought details of 17 companies in which the couple have holdings.