Presidential polls: Ramnath Kovind, the right choice, says Amar Singh
Presidential polls: Ramnath Kovind, the right choice, says Amar Singh
Edited by
Anupama Vijayakumar
Jul 16, 2017, 11:32 am
3 min read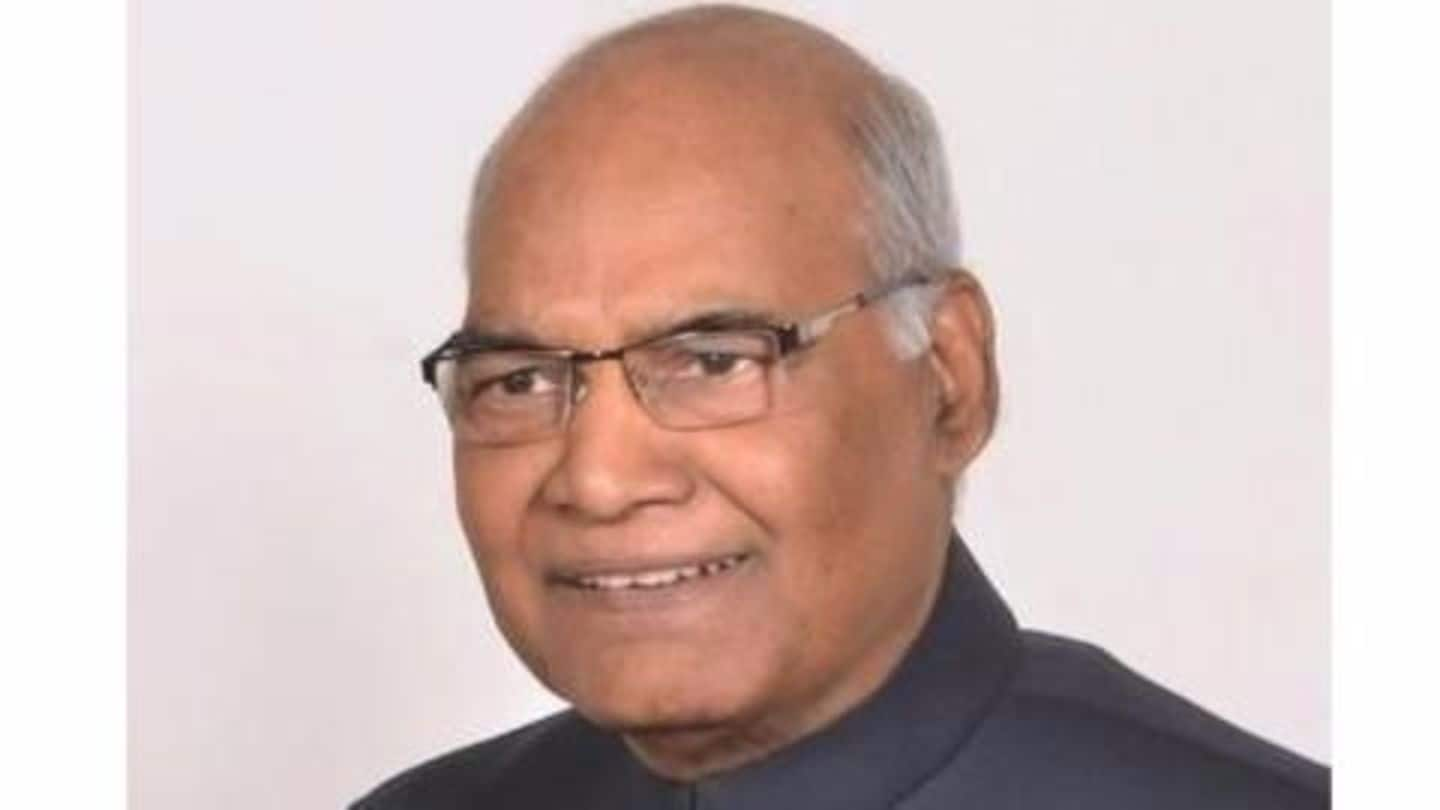 Former SP leader Amar Singh said that NDA Presidential candidate Ram Nath Kovind is the ideal choice for the president. Singh has been receiving a strong backing from Essel Group Chairman Dr. Subhash Chandra for his efforts towards lining up independent MPs for Kovind. Singh further said he respects opposition's candidate Meira Kumar but she cannot win since electoral college wasn't in her favour.
Support for BJP's presidential candidate: Who's in, who's not?
A day earlier, BJP declared their presidential candidate. In an unexpected move, it chose Bihar Governor Ram Nath Kovind. Now it is to be seen whether their candidate will garner support from other parties. But its chances look good, with SP leaders Mulayam Singh and Akhilesh Yadav as well as BSP chief Mayawati agreeing to attend dinner with PM Narendra Modi.
Why is this election significant for BJP?
All of India's past Presidents have had their history with the Congress. It is for the first time in history that BJP has gotten the golden opportunity to nominate a candidate with no connections to the Congress. Kovind also has an impressive track record in the judiciary and has represented India at the UN. The former BJP spokesperson is likely to attract consensus.
Modi's opposition outreach program in UP
Modi is arriving in UP on June 20 for International Yoga Day. He will also inaugurate a new building at Abdul Kalam Technical University. CM Yogi Adityanath is hosting a dinner in his honor. The SP and BSP leaders were invited. It has been learnt that all three have accepted. Leader of opposition in the state assembly, Ram Govind Chaudhry (SP), will also attend.
What exactly does the BJP need?
The NDA doesn't have majority in the Electoral College. It needs about 11,000 more votes to achieve consensus on its candidate. It won't be hard with the support of regional parties, but things might fall apart if Shiv Sena pulls back.
These parties have backed the BJP candidate...
Parties in the NDA have offered support to the BJP candidate, including TDP and LJP. But the achievement is the support of non-NDA parties including TRS and YSRCP in the south. From the east, former ally BJD has backed Kovind. He also enjoys the support of smaller regional parties like AGP, Apna Dal and NPP.
And these are yet to announce their decisions
The JD(U), SP, BSP and Shiv Sena haven't yet made their stand clear. However, chances seem pretty strong. Kovind is reportedly close to JD(U) chief Nitish Kumar and "had a great rapport with him". Chief of pro-Dalit BSP Mayawati is likely to not back out of supporting a Dalit candidate. Kovind hails from UP's Dehat, and as such, might garner support from the SP.