IRCTC scam: ED summons Rabri Devi for questioning
IRCTC scam: ED summons Rabri Devi for questioning
Sep 20, 2017, 06:37 pm
3 min read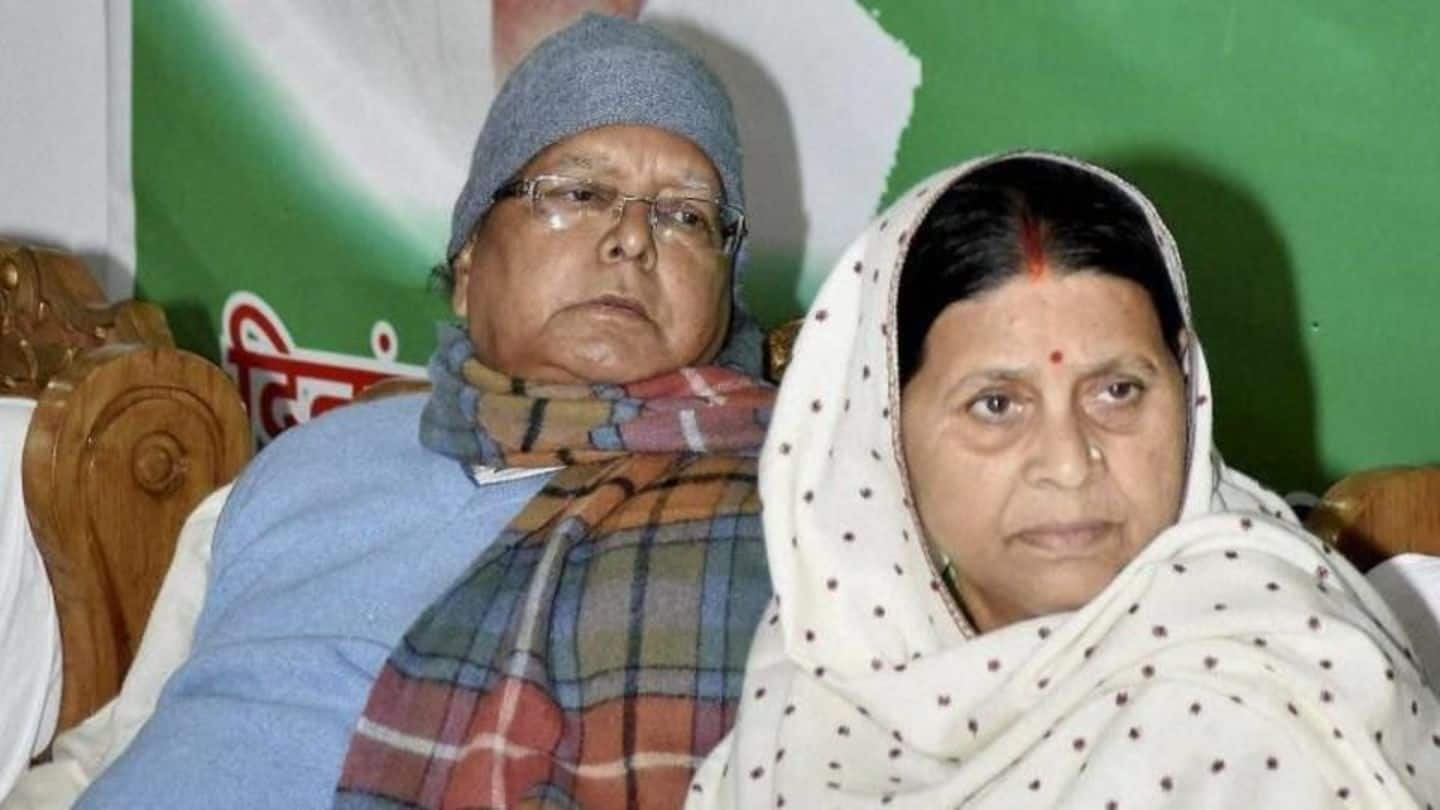 The ED has summoned Lalu Prasad's wife Rabri Devi for interrogation in an alleged corruption case when he was railway minister. Lalu and son Tejashwi were earlier summoned by CBI, but none appeared. Rabri too had reportedly ignored summons. Sources said a plot belonging to Lalu, on which Bihar's biggest mall is being built, maybe attached since it was likely bought with illegal profits.
CBI summons Lalu and Tejaswi in Railways irregularities case
The CBI has summoned former Railways minister Lalu Prasad Yadav and his son Tejaswi Yadav separately on September 11 and 12, respectively. They will be questioned on the matter of the alleged scam that involved two hotel tenders that the Railways awarded in 2006. This was the year Lalu Yadav was the Railways minister. How did this scam unfold? We explain.
What exactly had happened?
The Indian Railway Catering and Tourism Corporation (IRCTC) was formed in 1999 by the Ministry of Railways. Subsequently, in 2001, the management of catering services that included hotel properties was entrusted to IRCTC. When Lalu became Railways minister in 2004, he allegedly resorted to a criminal conspiracy with the Kochars, owners of Sujata Hotel Pvt. Ltd. to fill his purse.
In 2005, Kochars sold three acres of commercial land to Delight Marketing Company Pvt. Ltd, an alleged benami company whose director was Sarla Gupta, Lalu's associate. It was sold at Rs. 1.47 crore, lower than its market price (Rs. 1.93 crore), and shown as agricultural land to evade stamp duty. Through a rigged tender process, Ranchi's and Puri's BNR hotels were awarded to Kochars.
What was done to cover it up?
After Lalu's railways stint ended, Delight Marketing's name was changed to LARA projects, allegedly named after Lalu and Rabri. From 2010 to 2014, all shares were transferred to Lalu and family and that too at a low price. Though value of the land at circle rate was Rs. 32 crore, it was transferred to LARA Projects at only Rs. 65 lakh.
What is Lalu and his family saying?
Lalu describes these corruption scandals as "the politics of vendetta being played by the BJP." He claimed that his family's properties are in the public domain. Tejaswi, the land's part-owner, says he can't be blamed for something that happened when he was "just a boy who hadn't even sprouted a moonchh." Others in CBI's net are PK Goel, IRCTC's then MD and Sarla Gupta.
What does the future course look like?
These corruption scandals have already cost RJD its alliance with JD(U), which joined NDA after these scams surfaced. As Lalu gets embroiled in corruption inquiries, it remains to be seen as to what will happen of the Mahagathbandhan that aims to rid the country of BJP. Will there be more upsets due to these corruption charges? We will have to stay tuned.