Congress accepts Nirupam's apology; lets him off with warning
Congress accepts Nirupam's apology; lets him off with warning
Written by
Gaurav Jeyaraman
Edited by
Vaneet Randhawa
Feb 07, 2016, 05:35 pm
3 min read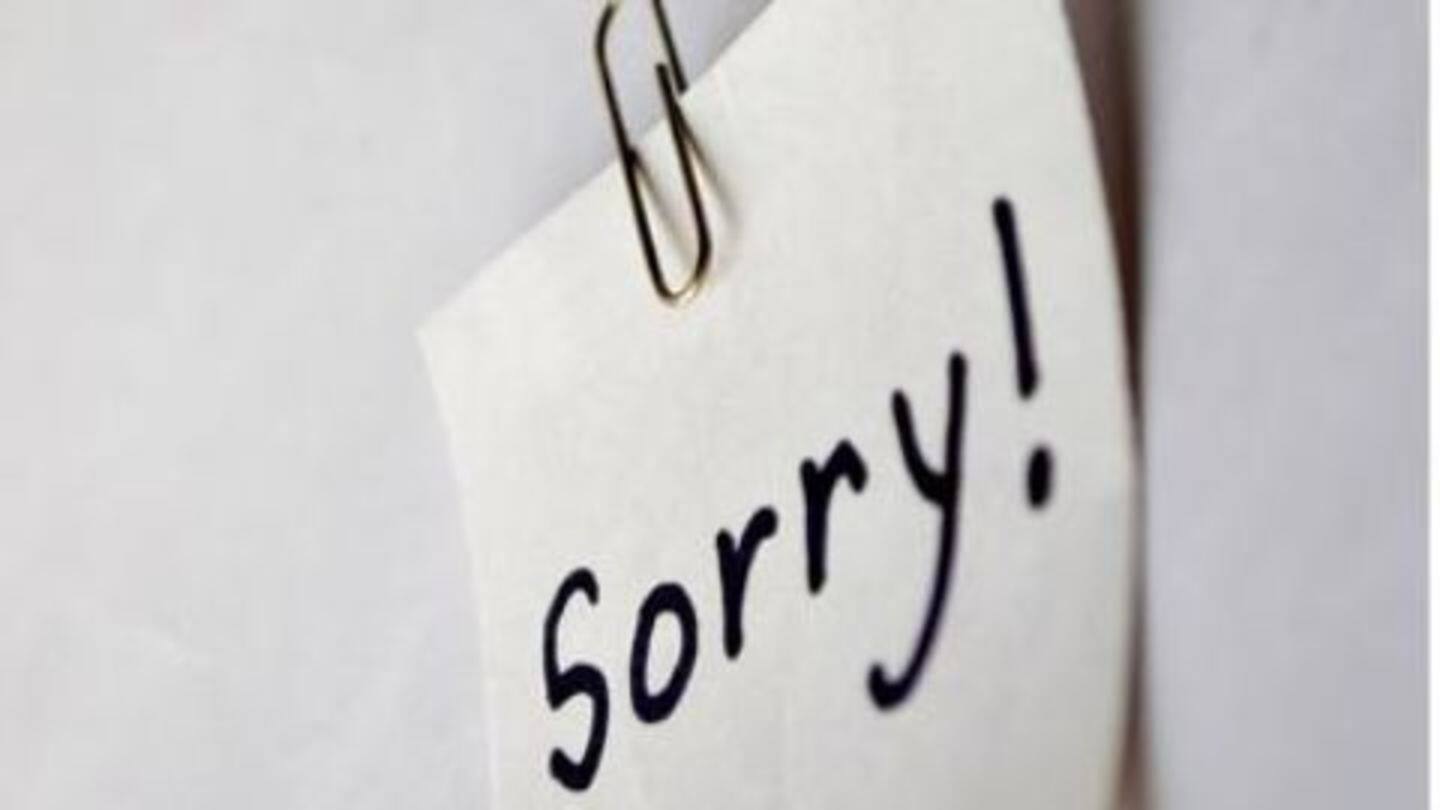 Mumbai Congress chief Sanjay Nirupam who was responsible for publishing articles that slammed Sonia Gandhi and Jawaharlal Nehru got a reprieve from the Congress party which accepted his written apology. Nirupam accepted the responsibility for writing "inaccurate, baseless and malicious" things in the article. He was also asked "to be careful in the future" when editing, printing and publishing materials for Congress Darshan.
Congress mouthpiece brings embarrassment to the party
An article that appeared in the Mumbai edition of the Congress's publication 'Congress Darshan', made embarrassing remarks and levied severe allegations about former PM Jawaharlal Nehru and Sonia Gandhi. The article (whose author is yet to be identified) was allegedly written as a tribute to mark Sardar Patel's death anniversary that falls this month. Mumbai Congress Chief Sanjay Nirupam assumed responsibility for the issue.
What does the article say about Nehru?
According to the writer, Jawaharlal Nehru was solely responsible for the problems in Kashmir, Tibet and China. It also highlights the severe difference of opinion between Nehru and Home Minister Patel and condemns Nehru for not taking Patel's advice on China and Tibet. It also states that Nehru should have allowed the Indian Army to resolve the Kashmir issue instead of seeking UN mediation.
Sonia Gandhi's father called a 'fascist'
The writer alleges that Sonia Gandhi's father was a Fascist soldier who fought and lost against the Russians during WW2. It describes her personal life and her ambition of becoming an 'air hostess' in detail. The article also raises questions about her ascent in the Congress's heirarchy, stating that she rose from primary member to Party President in just 62 days in 1997.
What are politicians saying?
Shashi Tharoor condemned the article saying that "we should not feel any need to denigrate any one of our heroes". In Delhi, Congress leaders Salman Khurshid and Raj Babbar said that it should be investigated by the AICC. BJP Union Minister Jitender Singh stated that many of Nehru's "close friends" have revealed the same facts in books earlier and that it was common knowledge.
200 copies circulated internally
Party sources said that both the Hindi and the Marathi editions were brought out on December 8, which coincides with Sonia's birthday, with 200 copies each printed for "internal circulation among members."
Congress sacks content editor over article
The Congress sacked Sudhir Joshi, the Content Editor of its magazine Congress Darshan over the derogatory remarks about Jawaharlal Nehru and Sonia Gandhi that appeared in an article. Party sources said that internal bickering in the Mumbai Congress could be linked to the article considering that civic elections are around the corner. Mumbai Congress Chief Sanjay Nirupam stated that the inquiry was still underway.
Sanjay Nirupam gets show-cause notice over editorial gaffe
Mumbai Congress Chief Sanjay Nirupam received a show cause notice from the Congress high command over the gaffe in the 'Congress Darshan' magazine. The show cause notice gives Nirupam a period of seven days to answer to the notice. Nirupam had initially maintained that it was an unpremeditated error and dismissed a content editor of the magazine, but had later called it a conspiracy.