UP Elections: Sonia, Priyanka to campaign from family strong-holds
UP Elections: Sonia, Priyanka to campaign from family strong-holds
Feb 11, 2017, 01:14 pm
4 min read
Sonia Gandhi is expected to start campaigning for UP elections from her constituency of Rae Bareli. Priyanka Gandhi is likely to campaign for Rahul Gandhi, who will be contesting from Amethi. Sonia had skipped campaigning in Punjab and Goa, showing the importance Congress gives to Uttar Pradesh. The Congress will be contesting for a total of 105 seats in UP.
2017 UP elections: All eyes on the prize
UP elections (2017) will be crucial as it would decide the fate of 403 seats of the Vidhan Sabha. While Samajwadi party will try and stay in power, a close match between the BJP and BSP is expected. BJP is attempting to do "social engineering of Hindu castes" by wooing Dalits in UP. Congress with Sheila Dikshit as it CM Candidate too is active.
Priyanka Gandhi to be the lead campaigner in UP
Congress has eventually determined to project Priyanka Gandhi, the daughter of Congress president Sonia Gandhi, as the leader of its Uttar Pradesh campaign for 2017 elections. She is expected to hold 150 rallies across UP. The announcement comes after Congress's election strategist Prashant Kishor appointed in November 2015 had earlier suggested that Priyanka took on a more prominent role in the UP elections.
Congress UP campaign kickstarted with Sonia's roadshow
Sonia Gandhi launched Congress' poll campaign for UP with a road show in Varanasi. This is the 3rd major program of Congress in UP after the "27 saal-UP behal", Delhi-Kanpur bus yatra and the interactive session with booth level workers with Rahul Gandhi in Lucknow. Congress out of power in UP since 27 years is showcasing how UP has degenerated in these 27 years.
Shiela Dikshit to woo the Brahmins: Kishor's UP strategy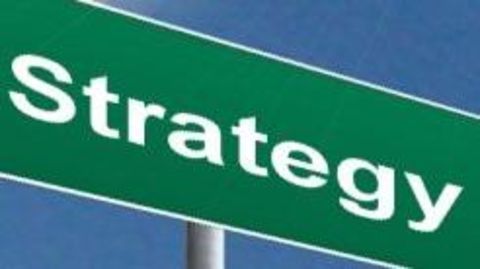 In the 2017 UP elections, Congress's campaign strategist Prashant Kishor will try and woo the UP Brahmin vote bank. The" 10% Brahmin vote in UP has become the first vote" and hence the Congress is doing everything to bring the caste into its fold. Shiela Dikshit was projected as the CM candidate for this reason and to mobilize the woman vote bank in UP.
Rahul Gandhi on a 2500km mahayatra in UP before polls
Congress Vice-President Rahul Gandhi announced his mahayatra from Deoria in eastern Uttar Pradesh to New Delhi from September 6. He said that this was a "campaign to help secure rights of the poor, farmers and labourers in government resources." The Congress Vice President announced the schedule of the month-long mahayatra which would cover 2,500-km through Uttar Pradesh ahead of the UP polls.
Roadshow may not produce results
Sources within the Congress claimed that the party was sceptical of the kisan yatra as Rahul Gandhi had embarked on similar road shows in 2002 and 2007 but it had failed to translate in votes during elections.
Gandhi will engage in a door-to-door campaign accumulating 'kisan maagpatras' (farmers demand charters) and will have one-to-one interactions with farmers at Khaat Sabhas. These 'khaat sabhas' will be held in 21 districts and alongwith road shows in various large towns and cities. During this Congress mahayatra, Gandhi will cover as many as 233 assembly constituencies to reach out to the UP people.
Rahul Gandhi to visit Ayodhya
Congress vice president Rahul Gandhi is set to visit Ayodhya today, a move touted to be the first by any Nehru-Gandhi family member since 1992. He will visit the Hanuman Garhi Temple after which he will proceed to Ambedkar Nagar on the fourth day of the Deoria-Delhi Kisan Yatra. The Congress has however stated that there is no political motive behind his visit.
UPCC Chief quits to join BJP
Former UPCC Chief Rita Bahuguna Joshi quit the Congress party, citing differences of opinion over the party leadership's decision making. She decided to join hands with the BJP on 19 October, 2016.
Congress trouble: 17 leaders quit in support of Rita Joshi
Spelling more trouble for the Congress in the run up to the 2017 UP elections, 17 leaders close to former UP Congress Chief Rita Bahuguna Joshi tendered their resignation in her support. Party secretaries, vice-presidents, women's wing and ward level leaders were among the leaders who quit. Congress state unit secretary Shabnam Pandey said "100 to 150 people are ready to resign" in support.
Gulabi Gang leader among Congress UP candidates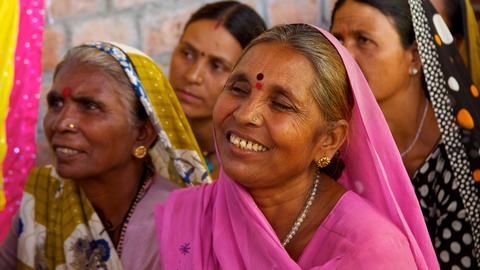 Sampat Devi Pal, a social worker and founder of the Gulabi Gang, a group of women seeking justice for crimes against women, is among the candidates put forward by the Congress for the UP elections. Party sources said she would be contesting for the seat from Manikpur. Congress has so far announced 68 candidates for the elections in UP.