Priyanka Gandhi missing in action in Rae Bareli, Amethi
Priyanka Gandhi missing in action in Rae Bareli, Amethi
Edited by
Vaneet Randhawa
Feb 23, 2017, 11:33 am
3 min read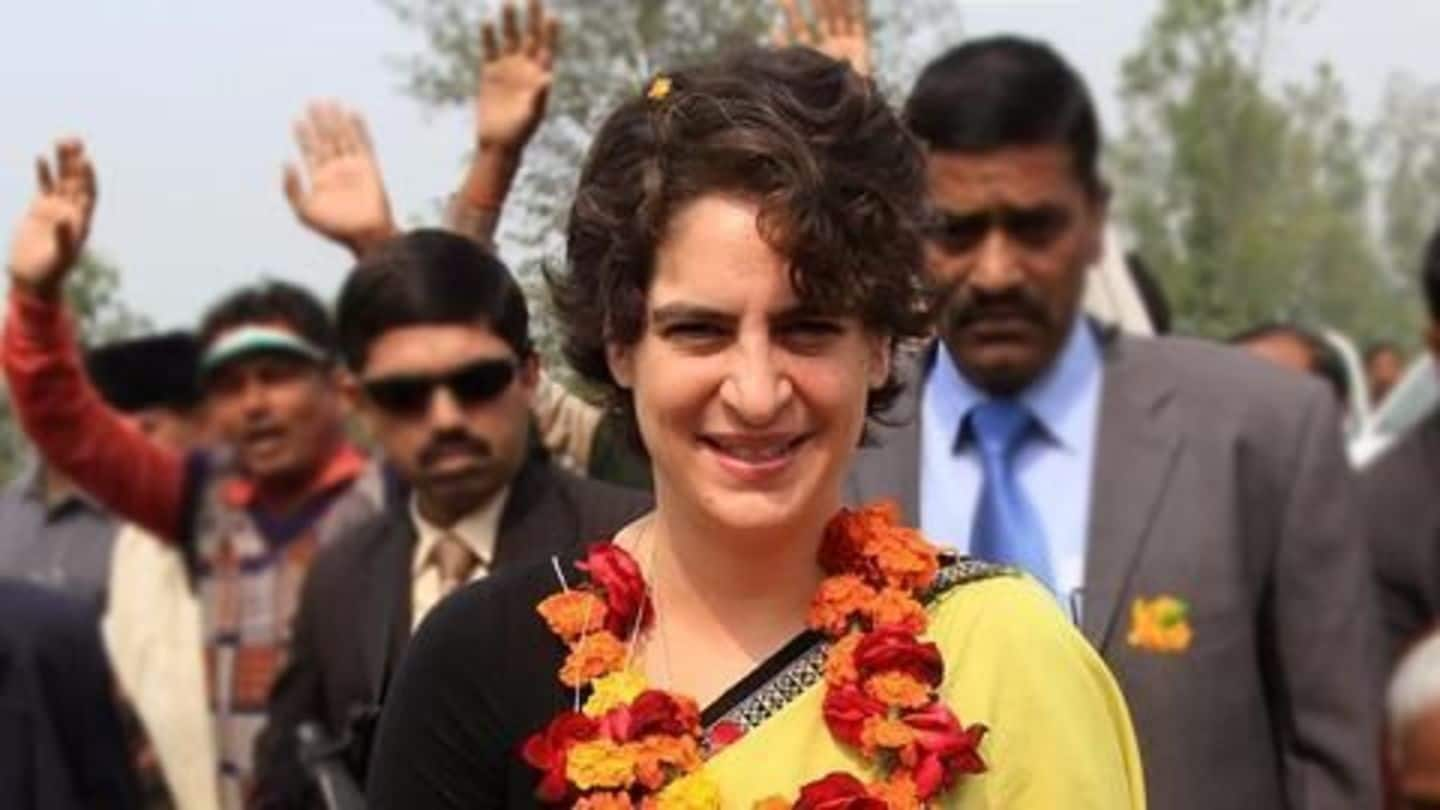 Congress star campaigner Priyanka Gandhi has limited herself to Rae Bareli, which votes on February 23, with a single appearance. This is in sharp contrast to her 2012 role, when she monitored the Rae Bareli campaign from Congress' Buvemau guest house and led over 10 rallies in Rae Bareli and Amethi. SP-Cong is not exposing the Gandhis fearing poor polls results, says BJP.
Daughter of Rajiv and Sonia Gandhi, Priyanka Gandhi was born on 12th January, 1972. In the 2004 Indian general election, she was Sonia Gandhi's campaign manager and supervised her brother Rahul Gandhi's campaign. She has dealt with people directly in the constituencies of Raebareli and Amethi. She is the granddaughter of Feroze and Indira Gandhi and a member of the wider Nehru-Gandhi family.
Controversies surrounding her husband
Priyanka Gandhi is the wife of Mr. Robert Vadra, whom she got married to in the year 1997. Robert Vadra's company is currently facing a probe ordered by the Haryana government for alleged irregularities in granting licenses to developers in Gurgaon.
Priyanka Gandhi to represent Congress in upcoming Assembly Elections
The AICC on 2nd July, 2016, decided to field Priyanka Gandhi-Vadra as the leader of its campaign in the upcoming Uttar Pradesh assembly elections. In the past, Priyanka has been campaigning successfully at Raebareli and Amethi. She is now expected to venture out of those constituencies and hold approximately 150 meetings across UP, according to Satya Dev Tripathi, the party spokesperson in the state.
In a 1999 BBC Interview, Priyanka Gandhi said, "I am very clear in my mind. Politics is not a strong pull, the people are. And I can do things for them without being in politics."
Priyanka to play a bigger role in campaign for UP
UP Congress chief Raj Babbar said that Priyanka Gandhi Vadra at the behest of the UP Congress has accepted the request to "campaign extensively for the upcoming assembly election". While her campaign schedule isn't out yet she is expected to be seen campaigning all over UP. So far, Vadra had limited her election campaign to family pocket constituencies of Amethi and Rae Bareli.
Priyanka Gandhi's Rae Bareli, Amethi campaigns delayed
Priyanka Gandhi has postponed her plan of launching campaigns in Rae Bareli and Amethi from 14th February. This decision was taken after Gandhi acknowledged feedback from local Congress workers. According to sources, "a friendly fight" between the SP and Congress is going on over 3 seats in the Amethi constituency. They further stated that Mulayam Singh Yadav intends to campaign in Amethi too.
Priyanka will decide where to campaign: Congress to Smriti Irani
The Congress on Friday lashed out at the Union Textile Minister Smriti Irani for attacking Priyanka Gandhi for not campaigning in Amethi yet. Irani had said earlier that Priyanka Gandhi is not campaigning in Amethi as she is afraid of the questions she might be asked. Congress leader P.C Chacko brought up Irani's educational qualification row, saying Irani had many questions to answer herself.
Priyanka Gandhi slams Modi over "adopted son" remark
Breaking her silence, Priyanka Gandhi attacked Prime Minister Narendra Modi in Raebareli, saying Uttar Pradesh doesn't need another "adopted son" for development when it already has Akhilesh Yadav and Rahul Gandhi. She also said his demonetization move had brought misery to the poor instead of improvement. Appealing to women voters, Gandhi said Modi should view them as people, and not mothers, sisters and daughters.