Jung appoints Dilraj Kaur to NCW
Jung appoints Dilraj Kaur to NCW
Edited by
Gaurav Jeyaraman
Dec 07, 2016, 12:42 pm
3 min read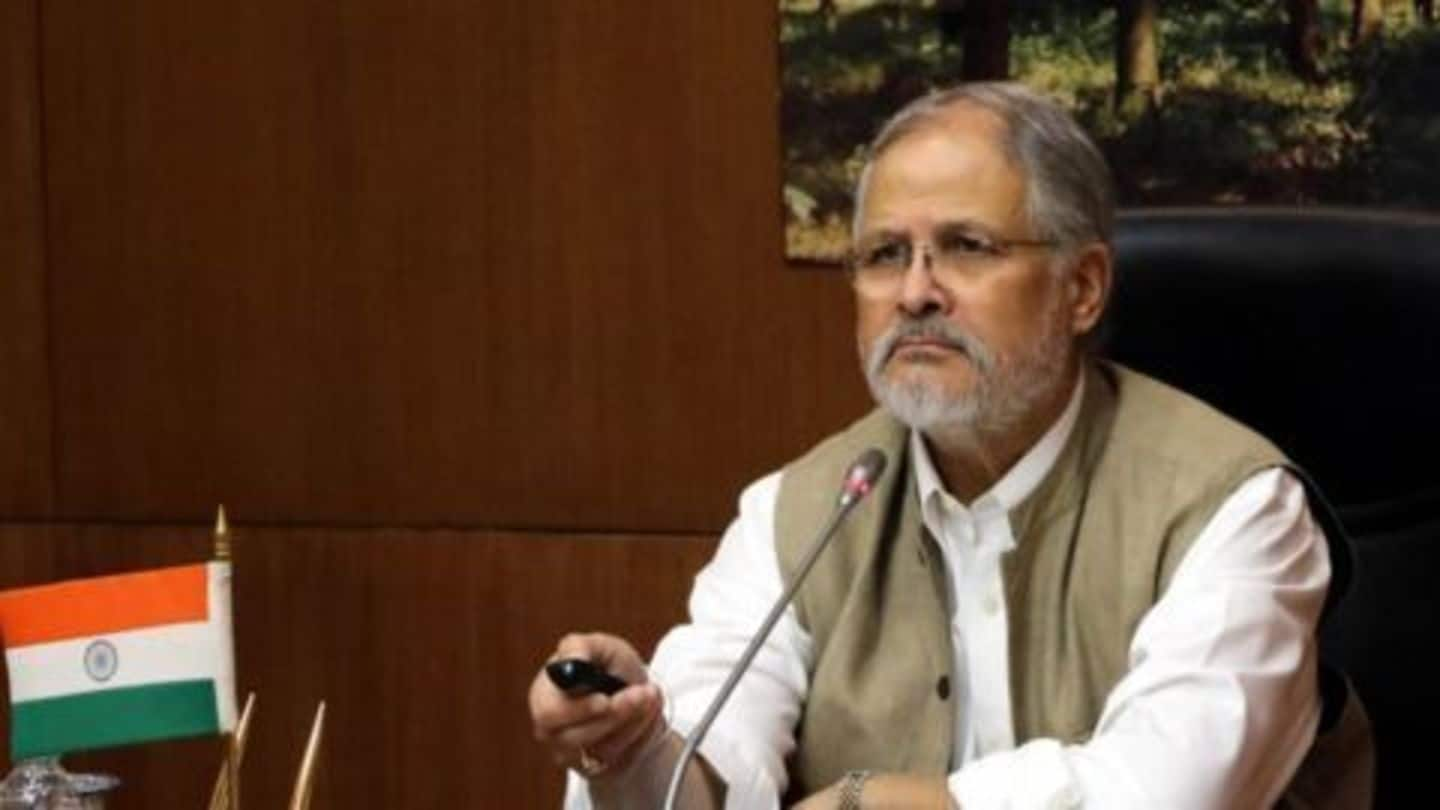 Delhi's Lt Governor Najeeb Jung appointed Dilraj Kaur as a member secretary of the Delhi Commission for Women; the Kejriwal government recently termed the appointment of Alka Dhawan to the same post as "unconstitutional." The Kejriwal administration argued that all appointments to the DCW must come through the government. It is likely that Kaur's appointment will also be challenged by the state government.
Swati Maliwal took charge as Chairperson of DCW in July 2015. Prior to being appointed Chairperson, Ms. Maliwal was an advisor to Mr. Arvind Kejriwal and assisted in the handling of Janta Samwad. She is a qualified engineer but has worked primarily in the development sector and held a variety of roles across NGOs and think-tanks like Greenpeace, PCRP, IAC and RTI promoting organizations.
Complaint and allegations
DCW's former head claimed "nepotism and favouritism" was the driving force for recruitment at DCW and "basic parameters of appointments" were overlooked to hire at senior positions. She claimed 83 AAP supporters were appointed on a quid-pro-quo basis. Furthermore, a former Delhi secretary accused Swati Maliwal of misusing her position and most recently, Delhi's Lt. Governor asked for an investigation in DCW's appointments.
Raid at Delhi Commission for Women
Today on Rakshabandhan, offices of the Delhi Commission for Women (DCW) were raided by Delhi's Anti-corruption branch (ACB) officials. The raid comes on the heels of a complaint lodged by former DCW chief Barkha Singh against current President Swati Maliwal. The allegations in the complaint pertain to massive procedural laxity in DCW's recruitment process.
Allegations made by former DCW head were summarily rejected and denied by Ms. Maliwal. Soon after she took to Twitter to state that the ACB was "free to interrogate, question and arrest". She also claimed that she had worked on 400 cases, 50 recommendations and 50 visits in 1 year compared to former chief Barkha Singh's 9 year tenure where she did 1 case.
DCW Chief, Swati Maliwal: "If ACB and bosses feel that I will be scared and silenced through this, they are wrong. DCW will continue to voice the pain of the 'Nirbhayas' of Delhi."
FIR against DCW chief over appointments
The Anti Corruption Bureau filed an FIR against Delhi Commission for Women Chief Swati Maliwal for alleged irregularities in appointments of staff to the panel. She has been asked 27 questions and has been given a week to respond. The controversy is regarding arbitrary appointments made by the DCW last year. Maliwal stated that she would co-operate with the investigation.
Kejriwal in DCW FIR, points finger at Modi
Delhi Chief Minister Arvind Kejriwal's name figured on the FIR lodged against the Delhi Commission for Women over alleged irregularities in appointments. Kejriwal stated that for a Chief Minister's name to figure on an FIR, it required Prime Ministerial approval and blamed PM Modi for including his name in the investigation. He added that his role was not mentioned anywhere in the FIR.