AAP MLA Prakash Jarwal arrested for allegedly assaulting Chief Secretary
AAP MLA Prakash Jarwal arrested for allegedly assaulting Chief Secretary
Feb 21, 2018, 10:10 am
3 min read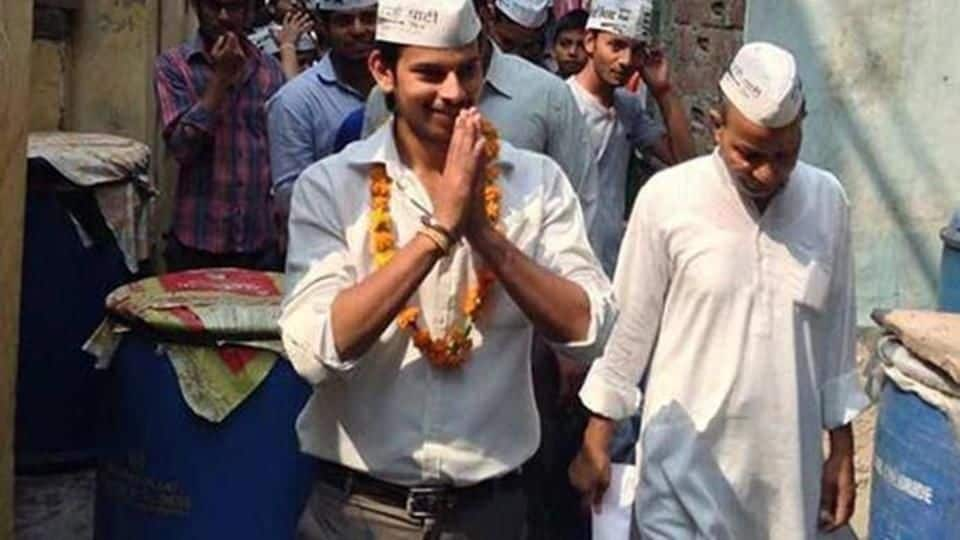 AAP MLA Prakash Jarwal was arrested yesterday night for allegedly assaulting Delhi Chief Secretary Anshu Prakash when he was visiting the CM. Party spokesperson Saurabh Bharadwaj said it was a "frivolous" complaint and the arrest was made "without any evidence." An FIR has been lodged against MLA Amanatullah Khan and others based on the complaint. In a counter-attack, AAP alleged Prakash had made casteist remarks.
Delhi Government's Crisis: Chief Secretary alleged assaulted by AAP MLAs
The war between the AAP government and bureaucrats has reached a high point. All officers in the capital have launched a strike after Chief Secretary Anshu Prakash was allegedly assaulted by two AAP MLAs at CM Arvind Kejriwal's residence on February 19. However, AAP has denied the allegations and claimed Prakash is "obviously (making the accusations) at BJP's behest."
Was called for meeting, abused and manhandled: Prakash
According to Prakash, he was summoned by Kejriwal to discuss plans of delivering government services at people's doorsteps. But two AAP lawmakers, including controversial politician Amanatullah Khan, allegedly abused and manhandled him in front of the CM. He rushed to L-G Anil Baijal's residence to complain about the "misconduct and abuse." The IAS officers' association has reportedly demanded a police case against Kejriwal and the lawmakers.
Prakash is making ludicrous allegations at BJP's behest: AAP
AAP has a different version. It says the meeting was about faulty implementation of Aadhaar, which had reportedly deprived 2.5L families of ration. Prakash allegedly refused to answer questions by MLAs and CM, saying he's answerable only to the L-G, and used "bad language." "Now he's making such ludicrous allegations...One can imagine the kind of obstacles created in AAP's work by BJP through officers."
AAP issues statement on "false allegations by chief secy"
Delhi police forced charges on AAP MLAs?
HT reported in March'17 that police have struggled to explain charges against 13 MLAs booked in various cases. A court observed that MLA Sharad Chauhan, accused of abetting a woman's suicide, was "nowhere stated in the deceased's statement." MLA Gulab Singh was arrested for extortion from Gujarat, but the court chided cops for waiting to arrest him till he was to address a rally.
AAP govt in war with IAS officers since 2015
Since Kejriwal took charge in 2015, the AAP government has been embroiled in a tussle with the Center over appointment and transfer of officers. In August'16, the HC ruled that since Delhi is a union territory, the L-G is the administrative head. In October, Kejriwal alleged that 90% of IAS officers "do not work" and development was "stuck at the secretariat."