Minister Venkaiah Naidu is BJP's candidate For Vice President
Minister Venkaiah Naidu is BJP's candidate For Vice President
Edited by
Shikha Chaudhry
Jul 17, 2017, 07:40 pm
2 min read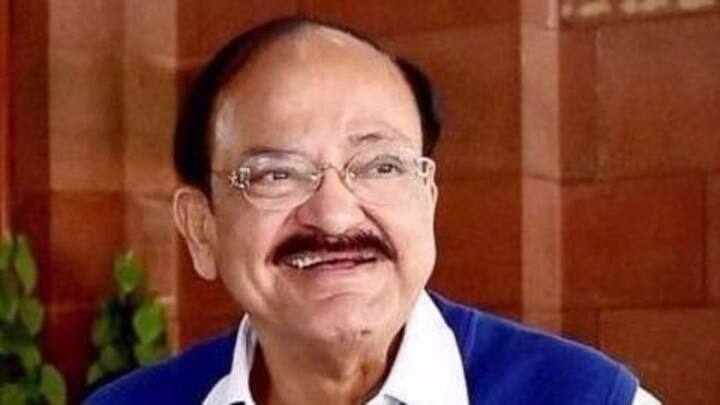 Union minister M Venkaiah Naidu has been named the vice presidential candidate of the ruling NDA party on Monday. The decision was reportedly taken in a meeting attended by PM Modi, earlier in the day. During Kovind's campaign in various states, Naidu was seen accompanying him. He was a front runner for the job. He will file for his nomination at 11 am tomorrow.
Election for vice president on August 5
Elections for the post of vice president will be held on August 5, two weeks after the presidential polls, Chief Election Commissioner Nasim Zaidi announced. Filing of nominations will be underway during July 4-18. Scrutiny will take place the next day. Candidates will be able to withdraw nominations till July 21. Votes will be counted on the same day, after polling ends at 5pm.
Incumbent Vice President Hamid Ansari's second term to end soon
All national lawmakers, 790 parliamentarians, will vote with secret ballot to decide the next vice president after incumbent Hamid Ansari. Ansari's term is scheduled to end on August 10. His successor is likely to be sworn in the next day. Ansari remained the 13th vice president from August 11, 2007 to August 10, 2012. He was then re-elected as the 14th vice president.
Opposition picks Gopalkrishna Gandhi as vice-presidential candidate: Sources
According to PTI, the opposition has zeroed in on former diplomat Gopalkrishna Gandhi, the grandson of Mahatma Gandhi, as its vice-presidential candidate. Earlier, there were rumors he was being considered as a candidate for president, but the opposition then finalized former Lok Sabha speaker Meira Kumar, a Dalit, against BJP's own Dalit candidate, Bihar Governor Ram Nath Kovind.