Supreme Court to hear AAP government's plea
Supreme Court to hear AAP government's plea
Edited by
Vaneet Randhawa
Feb 24, 2017, 01:01 am
3 min read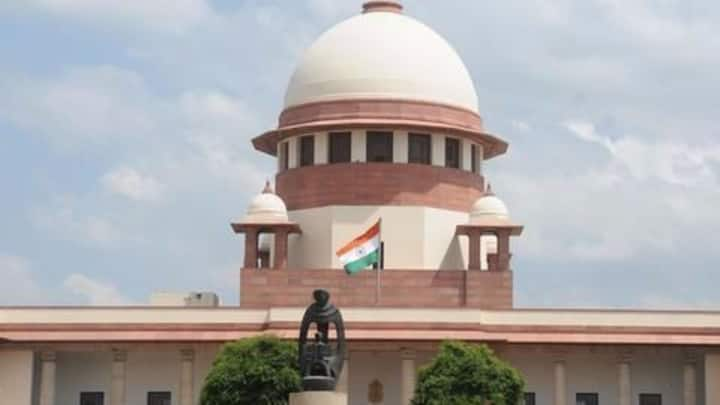 The Supreme Court has recently declared that it would look into the Aam Aadmi Party government's plea of setting up a constitution bench. The AAP government wants to appeal against the Delhi HC verdict of holding the Lieutenant Governor as the state's administrative head. The Supreme Court acknowledged that the matter is urgent.
Najeeb Jung, a 1973-batch IAS officer, took charge as 19th Lt. Governor of Delhi on July 9, 2013, few months before Delhi Assembly elections. In 2014 assembly elections, AAP was voted to power but quit after a 49-day tenure in February 2014. Jung administered Delhi for an entire year under President's Rule. Prior to becoming Lt. Governor, he was Vice-Chancellor of Jamia Millia University.
Lieutenant Governor Najeeb Jung resigns
On Thursday, Najeeb Jung resigned as the Lieutenant Governor of Delhi. He thanked the Prime Minister for all the help and cooperation he received during his tenure as the Lt. Governor. He also thanked people of Delhi for their support during one year of President's rule which helped run the administration without any obstacles. Jung will be returning to his "first love" of academics.
Jung's resignation surprises many
Lt. Governor Najeeb Jung's tenure of three-and-a-half years has been marked with bitter and extreme confrontation with Delhi CM Arvind Kejriwal on countless occasions. His resignation today was a surprise to many: Arvind Kejriwal expressed surprise on the news but wished Jung the best for future endeavours. Home Ministry officials and Raj Niwas officials were reportedly unaware of his impending resignation as well.
Jung not in race for Vice President
Najeeb Jung squashed rumours and said, "I am not in the race for next Vice President. I want to spend more time with my family. I also intend to spend time in academic works and writing. I'm looking at universities in both America and Singapore."
Congress's Ajay Maken said Jung was an able administrator and demanded that the centre explain his "unceremonious exit". Delhi Deputy CM, Manish Sisodia said working with Jung was a "sweet and sour" experience and but they did a good job for Delhi together. DCW Chief, Swati Maliwal, however said that Delhi women had been freed from the "tyranny" of Najeeb Jung.
Anil Baijal takes oath as the 20th LG of Delhi
Anil Baijal has took his oath to office as the Lieutenant Governor of Delhi. Mr Baijal's was administered the oath as the 20th Lieutenant Governor of Delhi by HC chief Justice G Rohini. Mr Baijal thanked the President PM and said "we will work together with the elected government. We have too many problems, law and order, women safety, pollution, infrastructure."
Anil Baijal may not fix relationship with Kejriwal
Anil Baijal, the new Lt Governor of Delhi has remained non-committal about fixing the relationship with the Delhi government; he said, "I don't know why and how the relationship will improve. We will sit and talk." He said he would initially focus on women's safety, pollution and traffic. Meanwhile, Kejriwal expressed hope that his government's relationship with the new LG would be smooth.
Baijal to deal with Jung's AAP issues
Sources stated that Delhi's LG Anil Baijal will have to deal with issues raised by his predecessor Najeeb Jung. Jung clashed with the Delhi government's decision to appoint its own lawyers to argue their cases in the SC. Jung said the decision was "in disregard to the President of India." Sources said the issue may soon require Baijal's intervention.