EC: Capt. Amarinder can use personal lock at Lambi strong-room
EC: Capt. Amarinder can use personal lock at Lambi strong-room
Feb 09, 2017, 11:39 pm
3 min read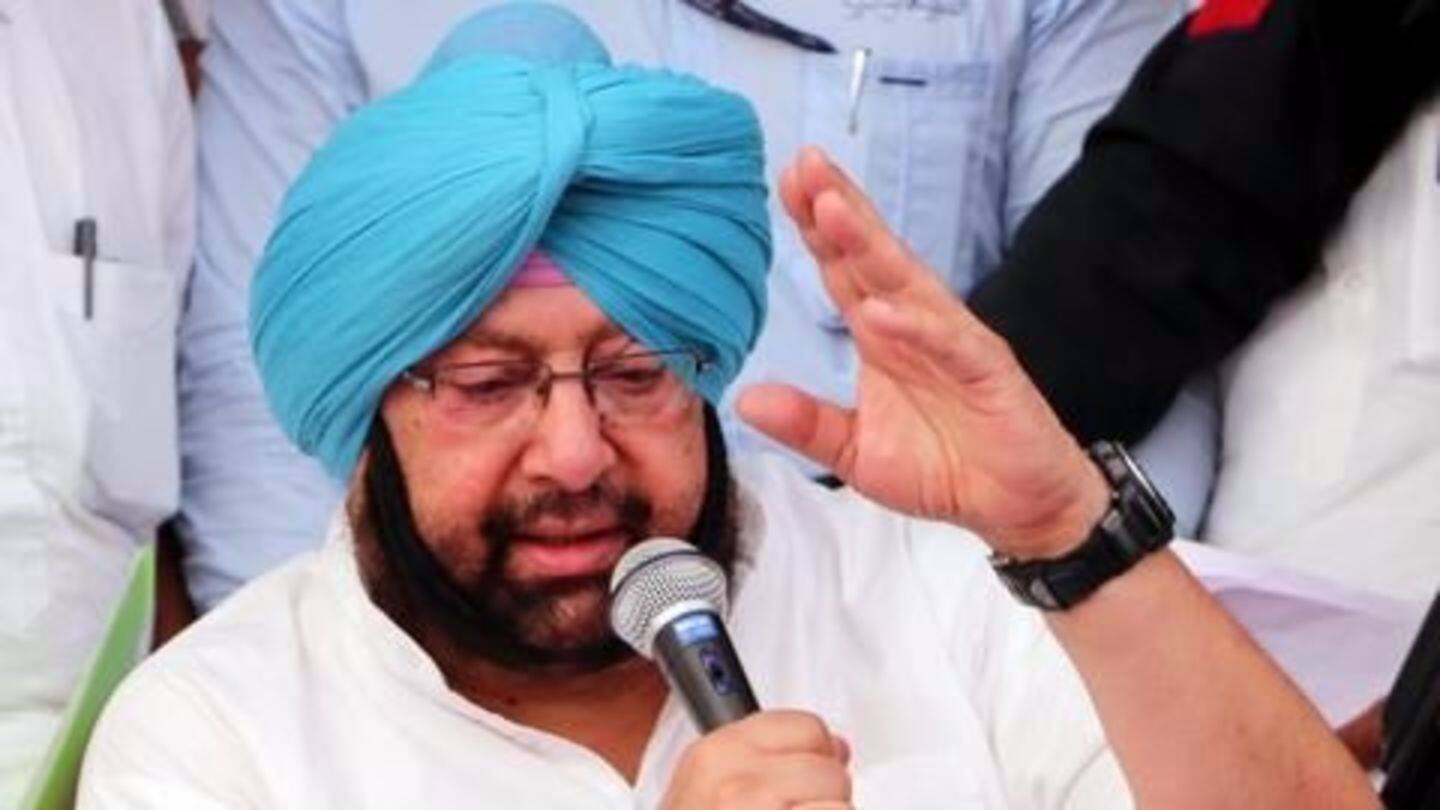 On Wednesday, the Election Commission stated that it is legally okay for Captain Amarinder Singh to put a personal lock on the strong room, where electronic voting machines (EVMs) of Lambi constituency have been kept. Congress chief Captain Amarinder Singh was contesting against CM Prakash Singh Badal (Shiromani Akali Dal) and Delhi MLA Jarnail Singh (Aam Aadmi Party).
Goa and Punjab go to polls to decide next CM
Goa and Punjab go to polls on February 4 as assembly elections begin in five states. Lakhs of voters started voting at 7 am in Goa and 8 am in Punjab, both ruled by the BJP (in Punjab, with partner SAD). Congress is desperately looking for a win after its recent electoral defeats. The AAP is debuting in both states. Tap in for details.
BJP attempts to make a comeback in Goa
Polling for 40 seats in Goa is being held in a single phase. All will be covered by the e-ballot. Over 11 lakh people will vote from 7 am to 5 pm across 1,642 polling booths. BJP's Manohar Parrikar, Congress's Digambar Kamat and AAP's Elvis Gomes are key candidates. In 2012, BJP won 24 seats with its partner MGP while Congress won seven.
Three-cornered fight between political bigwigs in Punjab
1.98 crore voters across 22,600 polling booths will vote between 8 am and 5 pm in Punjab. The three-way single-phase battle between the SAD-BJP, Congress and the AAP, has 1,145 candidates fighting for 117 assembly seats. SAD's Parkash Singh Badal, Congress's Amarinder Singh, and AAP's Bhagwant Mann are testing their luck. Congress won 40.09% votes in 2012, SAD 34.73%, and the BJP 7.18%.
Modi urges youth to vote in Punjab, Goa state elections
PM Narendra Modi tweeted, "Urging people of Punjab and Goa to turnout in record numbers and vote in the Assembly elections. I particularly urge my young friends to vote," Young voters, aged between 18-30 years, constitute 27% of Punjab's total voters and 23% of Goa's, according to the Election Commission. Young voters are expected to influence results and turnout in Punjab and Goa.
So far, Goa voter turnout - 67%, Punjab - 48%
As of 3pm, Goa has recorded an overall voter turnout of 67%. In Punjab, the overall voter turnout is 48% (as of 2:30 pm). Congress's CM candidate Captain Amarinder Singh and leader Navjot Singh Sidhu have both cast their votes. So have the Akali Dal's ruling Badal family. In Goa, Union Defence Minister Manohar Parrikar has cast his vote.
Goa witnesses its highest voter turnout at 83%
EC officials announced final voter turnout for polling in Punjab and Goa in their media brief. In Goa, polling closed at 5PM and voter turnout in Goa was recorded at 83%. Polling in Punjab was extended beyond 5PM due to malfunctioning EVMs in some constituencies: however by evening, a impressive voter turnout of 70% was recorded albeit lower than last time's turnout at 78%.
Goa: First-time women voters get pink teddy bears
Officials in Goa gave away 600 pink teddy bears to first-time women voters in the state. The teddy bears were given from 40 model polling booths, out of the 1642 polling booths in the state. Officials said the "pink polling stations got 2% more voting than the average polling rate." The move also faced some criticism for pandering to gender stereotypes.
Congress, AAP confident of victory in Punjab
Both the AAP as well as the Congress expressed confidence that their campaigning was sufficient to oust the SAD-BJP from the state. However, the results will only be announced on 11 March. NRIs who campaigned for AAP are staying back until result day to celebrate the victory. Kejriwal praised AAP workers, saying "It was an election of hopes...and we will together fulfill those hopes."