Parrikar proves majority in Goa
Parrikar proves majority in Goa
Written by
NewsBytes Desk
Edited by
Vaneet Randhawa
Mar 16, 2017, 12:49 pm
3 min read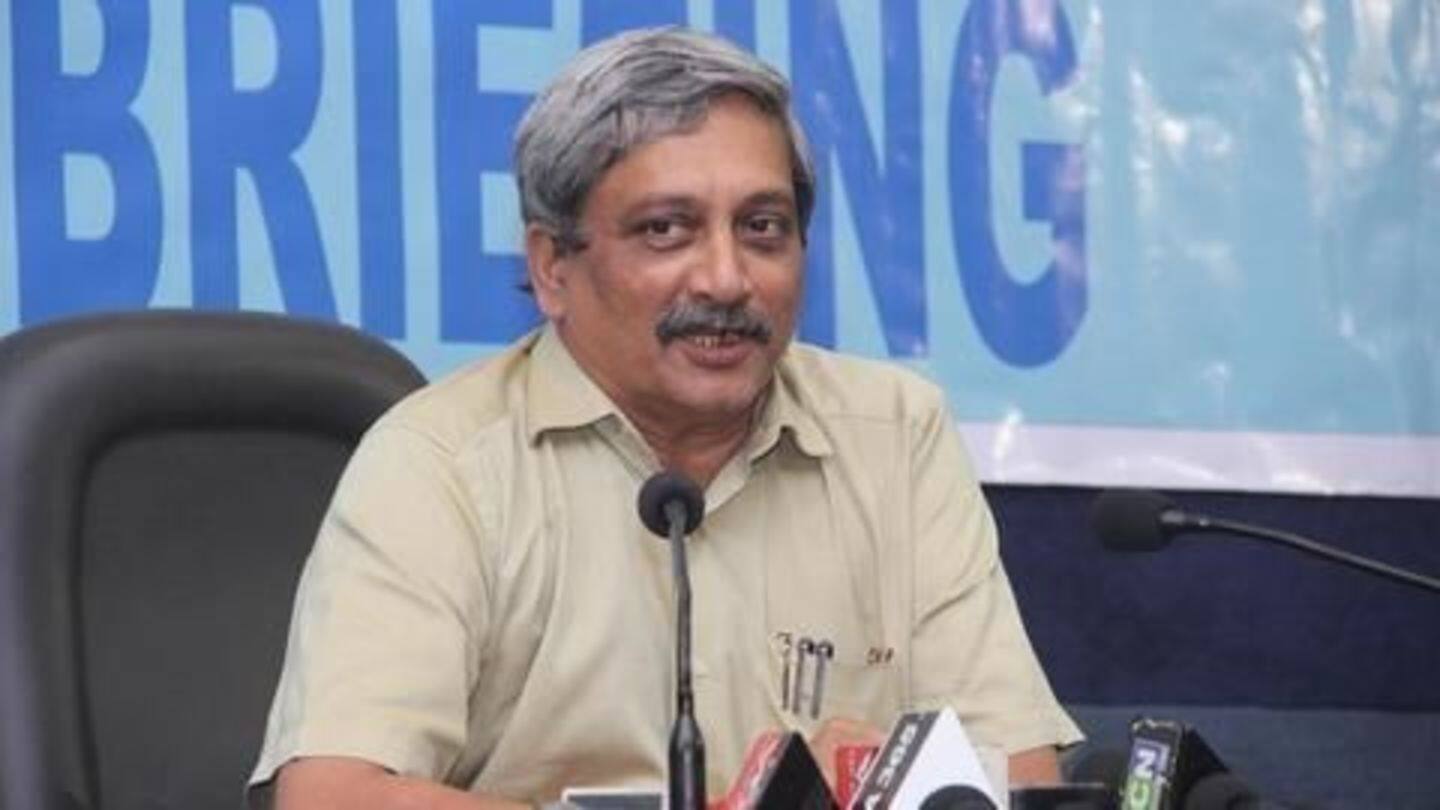 Goa Chief Minister Manohar Parrikar proved his majority during the floor test in the Goa assembly. He won the floor test after proving he had support from 22 MLAs, including 13 from BJP, three from MGP, three from Goa Forward, one NCP MLA and two Independents. Meanwhile, the Congress managed only 16 supporters, after one of their elected MLAs abstained from voting.
Goa: Congress leads in early trends, CM Parsekar loses seat
Counting for the 40 seats in Goa began at 8:30am on March 11. In a big blow to BJP, CM Laxmikant Parsekar lost his Mandrem seat. There are speculations that Defence Minister Manohar Parrikar will return as CM if BJP wins. As of 10:40am, Congress is leading in 8 seats and BJP in 6. Debutant AAP hasn't been able to open its account yet.
Understanding the notable candidates
Out of 251 assessed candidates, 38 have declared criminal cases against them, 19 of them serious. Two are facing cases related to crimes against women. Over 50% have declared their educational qualification as '5th pass and 12th pass'. 30 billionaire candidates (12%) are testing their luck, and over 60% are crorepatis. The average wealth per candidate is Rs. 4.75cr.
Goa's future undecided, 2 constituencies remain
In Goa, Congress has secured 17 seats and the BJP is trailing behind with 13 seats. The determination on who gets to witness power now depends on with 2 key parties - the MGP and the Goa Forward Party who have collectively got 10 seats. Velim and Canacona are the two remaining assembly constituencies whose results have not been declared.
Manohar Parrikar appointed Goa CM
Governor Mridula Sinha has invited Union Defence Minister Manohar Parrikar to form the government in Goa after the BJP concluded hasty negotiations with independents and smaller candidates. The BJP has shown support of 21 MLAs. Parrikar has been asked to show majority within 15 days. BJP got support from the Goa Forward Party, Maharashtrawadi Gomantak Party and 2 independent candidates.
Manohar Parrikar sworn-in as Goa's Chief Minister
BJP leader Manohar Parrikar has taken oath as the Chief Minister of Goa. He took the oath in Konkani. Earlier in the day, the Supreme Court had refused to impose a stay on Parrikar's oath-taking ceremony. The court rejected the petition filed by the Congress against the Governor of Goa's decision, and ordered the Parrikar government to conduct a floor test on March 16.
Supreme Court advances Goa floor test
The SC has advanced the floor test by the Parrikar government in Goa to 16 March. The court rejected a plea by the Congress to hold a composite floor test. The BJP garnered support of 8 more MLAs, taking their total to 21 in the 40 seat assembly. The SC said the "agenda before the House on March 16 will be the floor test."