UP Polls: BSP's Ayodhya candidate booked for rape
UP Polls: BSP's Ayodhya candidate booked for rape
Mar 05, 2017, 10:27 am
4 min read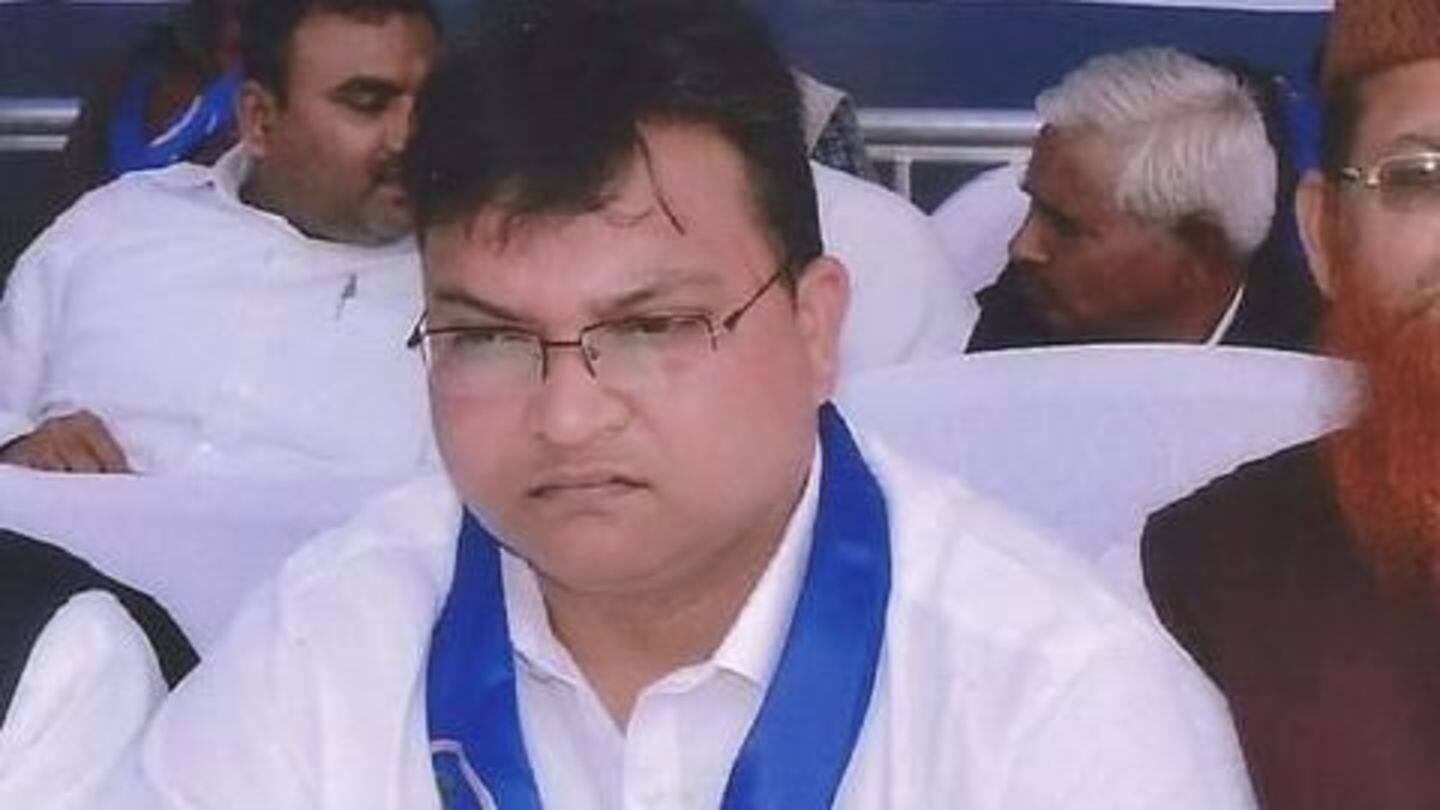 The BSP's Ayodhya candidate, Bazmi Siddiqui has been booked by police along with 6 of his aides for raping a woman in Faizabad city. 5 of his aides have been arrested while Siddiqui and one more are yet to be found. Siddiqui has alleged that it was a political conspiracy. Siddiqui was the first Muslim candidate fielded by BSP in Ayodhya.
Hitmen, guns/liquor smugglers in demand before UP elections
Steps have been taken to keep politics clean in polls-bound Uttar Pradesh (UP). However, the last two months have seen an emergence of contract killers, weapon suppliers and liquor/narcotic smugglers, according to reports by the Hindustan Times. In January, the UP Special Task Force worked out 46 cases of gangs involved in dangerous election-related activities.
Contract killer arrested after he receives "supari"
On January 12, the STF arrested Praveen Kumar Pal, a contract killer wanted in several murder/extortion cases, in Allahabad. Naini central jail guards earlier allowed Pal to freely enter dreaded gangster Udham Singh's cell where he received instructions. Pal told cops he was instructed to collect Rs.40 lakhs from two traders close to a politician and kill an influential Muslim trader in Ghaziabad.
UP has a history of political killings
BJP leader Vijay Pandit was killed in Dadri, during the 2014 Lok Sabha elections causing tension in West UP. Arun Kumar Mahaur, a VHP leader was killed in Agra in February 2016, causing communal tension. The STF arrested contract killer Ashok Pehalwan on January 10. Ashok escaped police custody in 2011 and recently received a "supari" to kill an influential gram pradhan in Shamli.
Imprisoned criminals still running gangs, involved in elections
Dreaded gangsters like Mukhtar Ansari, Munna Bajrangi, Brajesh Singh, Sundar Bhati and others, have been known to run their outfits from inside prisons. Mukhtar is contesting the state elections on a BSP ticket while family members of other gangsters are also contesting.
Huge uptick in illegal liquor/weapon sales in UP
A week ahead of state elections, police have seized 10,98,882 litre liquor worth Rs.29 crore. Investigation revealed that the alcohol is being smuggled from neighbouring states. Police have seized nearly 60 pistols and country-made firearms. 8,13,903 firearms have been deposited in police stations across UP while 810 licenses have been cancelled.
One in five UP elections candidates faces criminal cases
168 candidates (20% overall) contesting in the first phase of the UP elections are facing criminal cases, according to the Association for Democratic Reforms. The BJP has most candidates having criminal cases against them Of these, 143 face "serious" criminal cases such as murder, kidnapping and crimes against women. The BSP has fielded the most candidates facing "serious" criminal cases.
BSP candidate Awadhpal Singh Yadav faces maximum cases
BSP's Awadhpal Singh Yadav, who is contesting from Etah's Aliganj seat, has declared 36 criminal cases pending against him. This is the highest among any candidate. Cases of murder, robbery and rape have been filed against him.
Candidate gets brother killed for sympathy votes in UP election
Police have arrested Manoj Gautam, the Rashtriya Lok Dal (RLD) candidate from Khurja, Bulandshahr district, UP, for allegedly killing his brother Vinod "for electoral gains." Police said Manoj planned to blame his rival BSP candidate for Vinod's murder in a bid to win sympathy votes. A contract killer named Feroj was arrested over the murder from whom police recovered Manoj's .32 bore pistol.
PM invoking communalism, EC should examine remarks: Congress
Congress has asked the Election Commission to look into PM Narendra Modi's 'communal' remarks, saying such comments bring 'disrepute' to his post. At a Fatehpur rally, Modi said if there is electricity during Ramzan or Holi, there should be electricity during Diwali and Eid too. "It seems the PM is unable to come out of this ['conservative' BJP, RSS] mentality," Congress' Anand Sharma said.
UP Polls: Mukhtar Ansari's parole cancelled
The Delhi High court cancelled MLA Mukhtar Ansari's parole, granted to him by a trial court, allowing him to campaign for the elections. However, after the EC objected, the Delhi HC, cancelled his parole. The court also feared he may intimidate witnesses in a murder trial he is in. Meanwhile, as Ayodhya went to polls, BJP's Vinay Katiyar continued to raise the Ram-temple issue.