10 TN fishermen arrested by Sri Lanka
10 TN fishermen arrested by Sri Lanka
Edited by
Vaneet Randhawa
Feb 07, 2017, 11:48 am
5 min read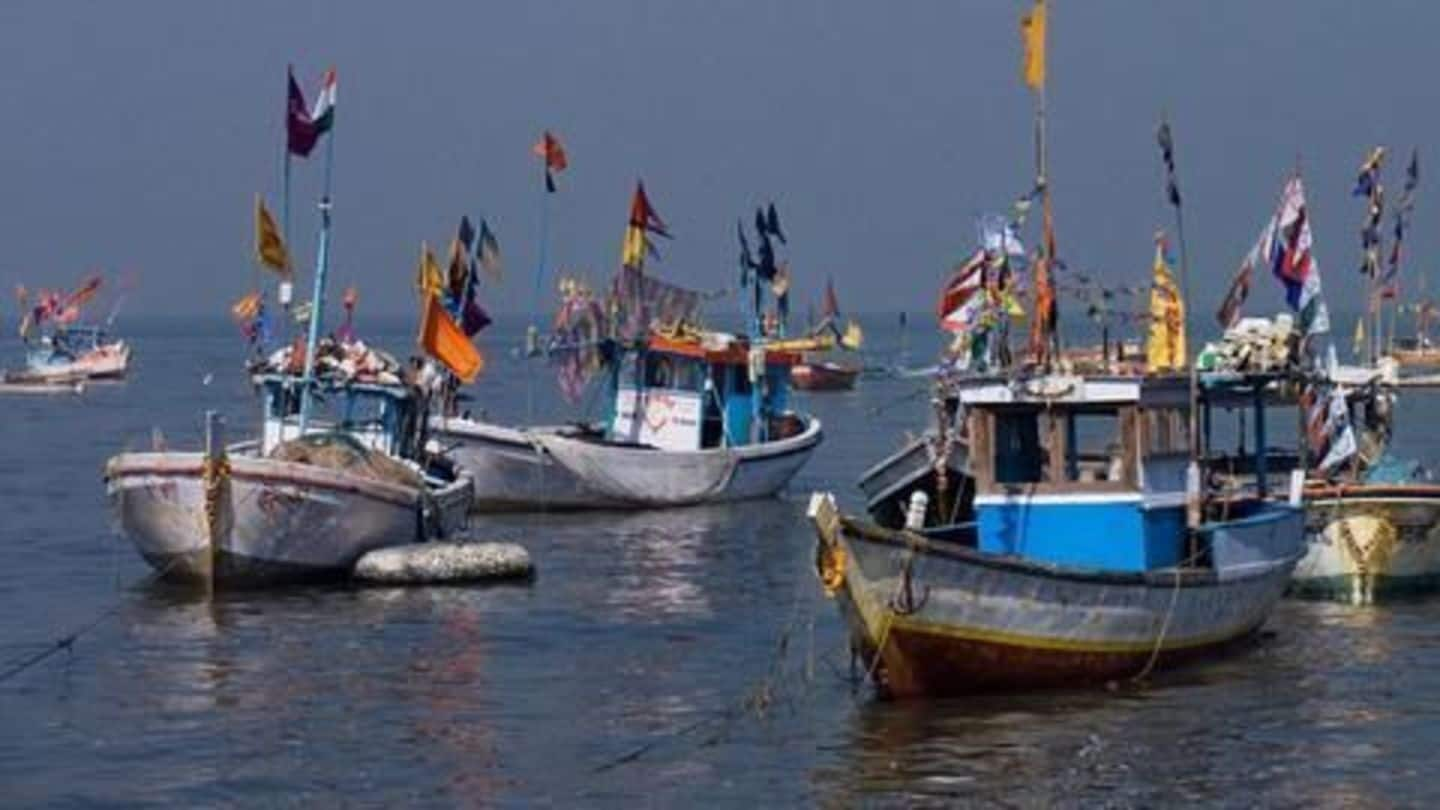 Sri Lankan Naval officials arrested 10 fishermen from India who were fishing off Neduntheevu near Sri Lanka. Assistant Director of Fisheries Kolinjinathan said the officials damaged fishing nets, equipment and also seized the boat the fishermen were travelling in. The fishermen have been taken to Kangesanthurai port in Jaffna district. Fishermen associations in Tamil Nadu have demanded their release.
The purpose of Sri Lankan Prime Minister's visit
After former Sri Lankan President Mahindra Rajapakshe's perceived tilt towards China, the recently elected Prime Minister Wickremesinghe's visit to India was viewed as an extremely important development. It was even more crucial as he is viewed as a Sri Lankan leader who is pro-India, pro-business and not anti-Tamil. The PMs visit to India was expected to improve bilateral-relationship between the two countries.
The primary fishermen issues
The major issue is the fishermen conflict which involves Tamil-Nadu fishermen poaching in Northern Sri-Lankan waters. As Indian fishermen encroach upon Sri-Lankan territory, the livelihood of fishermen in the northern-waters of SL gets adversely affected and constant damage to their fishing equipment have been reported. Due to this, there has been frequent arrests of Indian fishermen in Sri-Lanka which has been a relentless problem.
The thirteenth amendment to a historical pact
Another important issue is also the implementation of the thirteenth amendment to the Indo-Sri Lankan Peace accord signed on 29 July 1987 in Colombo by then PMs of India and Sri Lanka, Rajiv Gandhi and JR Jayawardene. The amendment calls for devolution of power by provinces. The amendment will enhance cooperation and facilitate healthy trade as well as political interaction between the two countries.
What is the peace-accord about?
The initial terms of the Indo-Sri Lanka Peace Accord included a devolution of power to the provinces by Colombo. Sri Lankan troops were to withdraw their barracks in the north and Tamil rebels were to surrender their arms.
Narendra Modi's visit to Sri Lanka
Narendra Modi in his two-day four-city visit to Sri-Lanka for the inauguration of the Northern Province Railway Line had made attempts to flag-off a new start to the India-SL ties. Modi had also tried to strengthen historical links with Sri Lanka invoking the ethnic, linguistic and religious ties that bind the two countries. He strategically emphasized India's support for an "United Sri Lanka".
Sri Lankan Prime Minister arrives in India
Sri-Lankan PM, Ranil Wickremesinghe arrived at New Delhi for a three-day official trip; his first international trip since winning the parliamentary elections last month. The foreign Ministry in Colombo stated that Wickremesinghe will hold meetings with PM Modi as well as President Pranab Mukherjee during his visit. Indian cabinet-ministers as well as political leaders are expected to call on him during his visit.
Goodwill gesture by Sri Lanka
On 14 September, Sri Lankan government decided to release 16 Indian fishermen arrested by the Sri Lankan navy for poaching as a "goodwill gesture" to mark Wickremesinghe's visit to India.
India and Sri Lanka discuss major issues
Modi and Wickremesinghe- PM of India and Sri-Lanka respectively, had a meeting wherein India ratified that there will be genuine reconciliation with the Tamil-community in SL. SL aptly reciprocated stating that it was looking at constitutional devolution of power to the ethnic minority under the Constitution. Stress was particularly laid on the implementation of the 13th amendment of the Indo-Sri Lankan Peace Accord (1987).
Issues sorted- PMs of India and Sri Lanka meet
As PMs of India and Sri-Lanka met on Tuesday, both countries came to a mutual-decision to continue discussions to resolve fishermen-issues between two countries. Both PMs committed to deepen the defense and security cooperation between the countries. Wickremesinghe stated that enhancing bilateral-trade with India will help Sri-Lanka to generate more job opportunities Modi sought support for Indian investors keen to support Sri-Lanka's economic development.
The Sri Lankan naval personnel chased away almost 3,000 Tamil Nadu fishers off the Katchatheevu islet and snapped the fishing nets of 10 mechanized boats. The fishermen were charged with entering Sri Lankan territorial waters. Rameswaram Fishermen's Association president P Sesuraja said that the Centre should act on Sri Lankan navy's "atrocities" against Tamil Nadu fishermen who were also threatened to be shot.
Seven Tamil Nadu fishermen were arrested by the Sri Lankan Navy personnel for allegedly fishing near Neduntheevu. From Jegadapattinam hamlet in Pudukottai district, the fishermen were taken to Kangesanthurai Port along with their two boats. The navalmen also allegedly dashed their boat against a mechanized boat and sank it, leaving their fishermen on board to struggle till they were rescued by fellow fishermen.
Sri Lankan national arrested in Tamil Nadu
In yet another case, a 27-year-old Sri Lankan national was arrested at Arichal Munai, 15 kilometres from Rameswaram. According to the police, Rochen arrived by an illegal ferry for which he paid Rs.40,000 to the ferry operator. He had arrived from Vavuniya in Sri Lanka. The officials want the Coastal Marine Group to tighten their vigil on the sea.