Presidential polls: EC issues notification for filing of nominations
Presidential polls: EC issues notification for filing of nominations
Written by
Anupama Vijayakumar
Edited by
Shikha Chaudhry
Jun 14, 2017, 02:52 pm
3 min read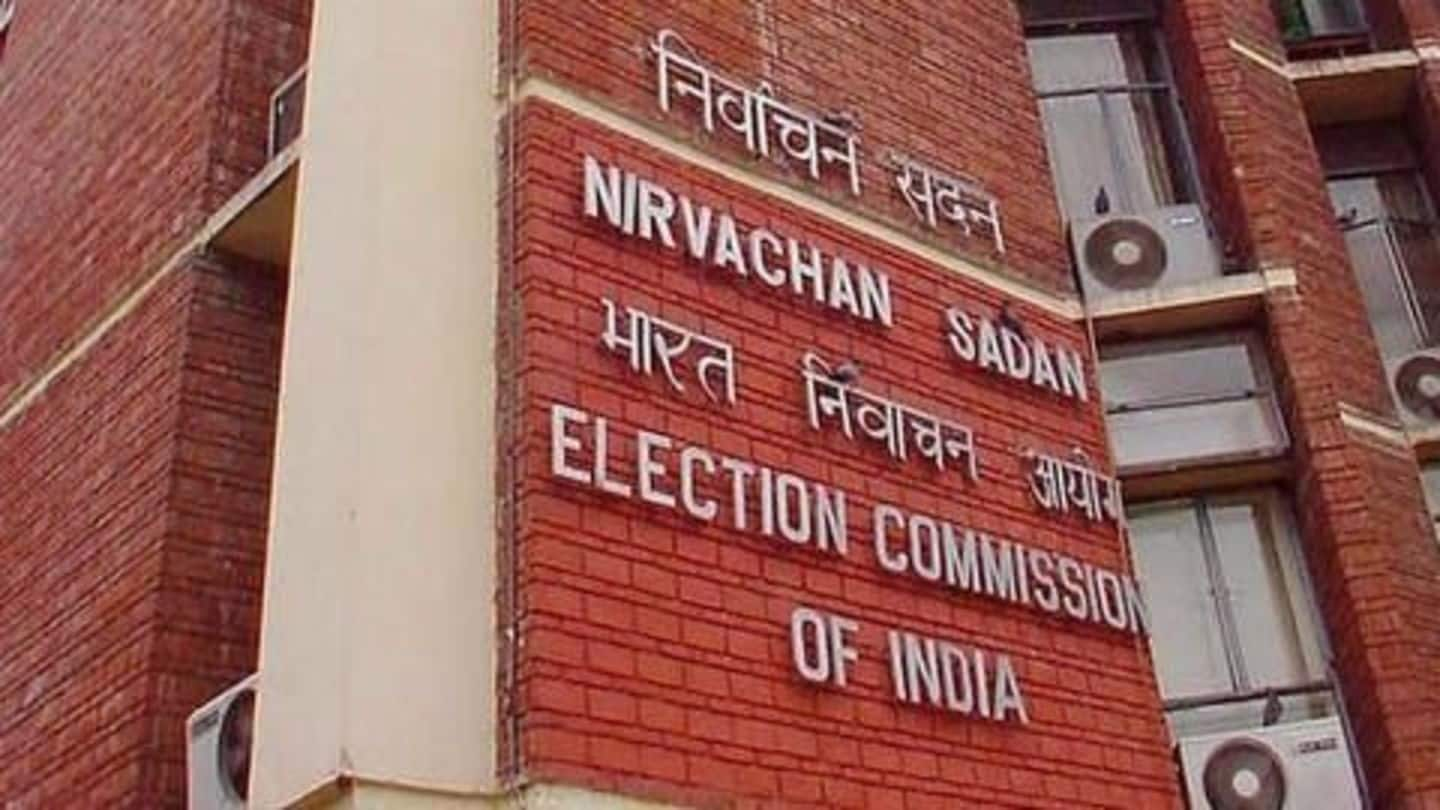 The EC has issued a notification for filing of nominations for the presidential polls, which will continue till June 28. The filings will be taken up for scrutiny a day later. Two days earlier, BJP president Amit Shah formed a three-member panel to finalize a candidate. The opposition, meanwhile, will hold a meeting today afternoon for the purpose.
Who will be India's next President?
India is set to elect a new President in July. While the ruling NDA alliance holds a majority and hopes to get a like minded candidate on board, opposition parties have been planning to jointly put forward a candidate against Modi's choice of President. Names floating around varies from Mahatma Gandhi's grandson Gopal Gandhi, LK Advani, Sharad Pawar to even Amitabh Bachchan!
India's Presidential elections, 2017
The President is elected by an electoral college consisting of 10,98,882 members including MPs and MLAs. While the NDA has enough numbers to make majority, the NDA candidate will require close to 25,000 votes to cross the halfway mark at 5,49,442 votes to win.
Presidential Elections on July 17: Election Commission
President Pranab Mukherjee's term will end on July 24, paving the way for presidential polls, if needed, the Election Commission said. The last date for filing of nominations will be June 28. The poll would be conducted on July 17, and votes will be counted on July 20, said CEC Naseem Zaidi. BJP and the opposition are meanwhile trying to finalize their candidates.
Congress plans to field former Lok Sabha Speaker Meira Kumar as its candidate, if rumours of BJP fielding Jharkhand governor Draupadi Murmu as their Presidential candidate are true. Meira Kumar is the daughter of former Deputy PM Jagjivan Ram, while Murmu if elected can become India's first tribal President. Both the candidates have been chosen in a bid to attract Dalit Party votes.
BJP's path- Hindutva or neutrality?
NDA's choice could also be RSS chief Mohan Bhagwat or Manipur Governor Najma Heptulla. Bhagwat is said to be a likely choice if BJP does plan on pushing its saffronization agenda forward. Modi could choose a minority candidate like Heptulla in order to effectively fend off opposition's allegations on NDA being pro-Hindu and destroy its unifying factor ahead of 2019 elections.
Lal Krishna Advani and Murli Manohar Joshi
PM Modi is reported to have said that "Presidency would be a befitting gurudakshina to Advani". Another senior leader Murli Manohar Joshi is also reported to have been gunning for Presidency and is believed to have had discussions with Modi. However, opposition termed the recent SC-ruling on Babri Masjid demolition, implicating the two leaders as Modi's conspiracy to avoid giving them candidature.
Gopal Gandhi and Sharad Pawar
Opposition parties including Trinamool Congress and the Left parties have almost zeroed in on Mahatma Gandhi's grandson, eminent scholar and former West Bengal governor Gopalkrishna Gandhi as their candidate. While Gandhi has a clean image, part of the opposition backs Nationalist Congress Party President Sharad Pawar, as they believe he can draw votes from big BJP fence sitters including Shiv Sena.
While the TMC is currently rooting for Gandhi, West Bengal CM, Mamata Banerjee had earlier noted that she would be happy to see Advani as President. She added that she wouldn't mind backing Union External Affairs Minister Sushma Swaraj or former speaker Sumitra Mahajan either.