Tharoor's bill to decriminalise homosexuality defeated, again!
Tharoor's bill to decriminalise homosexuality defeated, again!
Mar 11, 2016, 08:28 pm
4 min read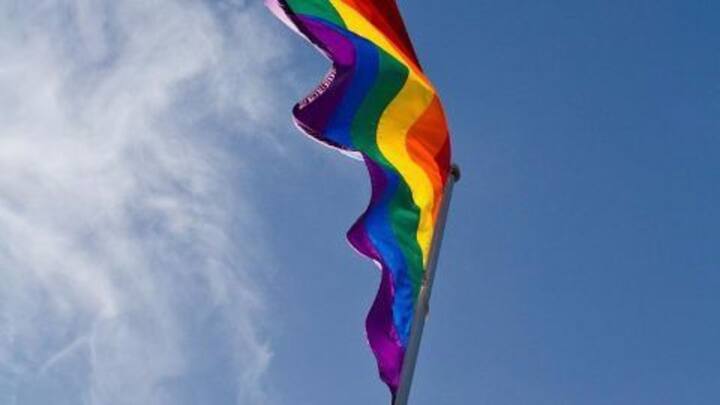 The bill to decriminalise homosexuality, introduced by Shashi Tharoor was defeated for the 2nd time in Lok Sabha. Tharoor claimed that it was "religious bigotry" of the BJP party that had thwarted discussion on his private bill. 58 out of 73 members present voted against the introduction of the Bill, one refrained from voting while 14 were in its favour.
IPC's section 377 annulled by Delhi HC
Section 377 criminalized 'consensual sexual acts of adults in private' since it violated fundamental rights of equality, liberty, life; this has been annulled. Section 377 would still be in force for 'non-consensual penile non-vaginal sex and penile non-vaginal sex involving minors.' The PIL was filed by Naz Foundation, a Delhi-based NGO. Already concluded cases can't be reopened based on the verdict.
SC quashes Delhi HC's order, upholds Section 377
SC upheld the validity of Section 377, which is based on a law made in 1860; formulated by British politician Lord Thomas Macaulay, IPC criminalized homosexuality in accordance with erstwhile Victorian values. SC commented that Government can nullify the law by legislation. Delhi HC's decision was challenged by individuals and groups such as All India Muslim Personal Law Board.
LGBT - A part of India's ancient history
Many Hindu gods are also depicted as transsexuals; Lord Vishnu as Mohini and Lord Shiva in the form of Ardhanarishwara. The Kamasutra also talks about sexual feelings between same sexes.
SC recognizes 'third gender'
SC gave transgenders an option to write 'third gender' instead of writing male or female. SC ordered the Government to include the transgenders into the OBC category for admissions to education institutes and jobs. SC directed the Government to come up with schemes and awareness campaigns to eradicate social stigma.
SC to confront section 377 one last time
In January 2014, SC rejected an appeal against its verdict upholding section 377. Protesters are now filing a curative petition, which allows the court to correct its previous decision, if needed. The offender can be sentenced to a maximum of life imprisonment. LGBT community got a shot in the arm last week, when SC gave legal recognition to transgender community.
India against gay rights for UN employees
Russia came up with a resolution denying benefits to UN staff marrying same sex partners. Though India was among the 80 nations that voted in favour, the resolution didn't pass. India opposed altering of rules by UNGS sans any consultation. Last year, the General Secretary, Ban-Ki-Moon introduced a policy recognizing same sex marriages and offering them service benefits.
How other countries treat their LGBT community?
Canada, Argentina, Brazil - recognizes same sex marriages and allows them adoption. USA - Different laws for each state, no federal law. Paraguay, Peru, Russia - Banned.
Jaitley wants SC to reconsider Section 377 ruling
Speaking at the Times LitFest Arun Jaitley, Union finance minister said that prohibition on gay sex was not in accordance with the legal law, and the verdict on gay sex should be reconsidered. He said that the ruling should be reconsidered since there are "millions of people involved in this (gay sex); you can't nudge them off," and the jurisprudence needed to evolve.
Tharoor's bill on gay rights defeated in parliament
Shashi Tharoor's private member's Bill to decriminalize homosexuality, was shot down before it could be presented in the Lok Sabha. The introduction of bill, seeking to "substitute a new section for section 377 of the IPC", was objected to by BJP's Nishikant Dubey. The bill's rejection by a vote of 71-24 marks a rare case where a private member's legislation was not even discussed.
Rejection of gay rights bill 'intolerant', says Tharoor
Reacting to rejection of his bill on gay rights from being introduced in Lok Sabha, Shashi Tharoor said it was very unfortunate for a bill to be rejected, even for introduction. He added that it shows the degree of intolerance that exists in sections of the ruling party. Tharoor also said that he "will move the Bill again when the session is convened next."