Mamata responds to EC's show-cause
Mamata responds to EC's show-cause
Apr 21, 2016, 03:16 pm
3 min read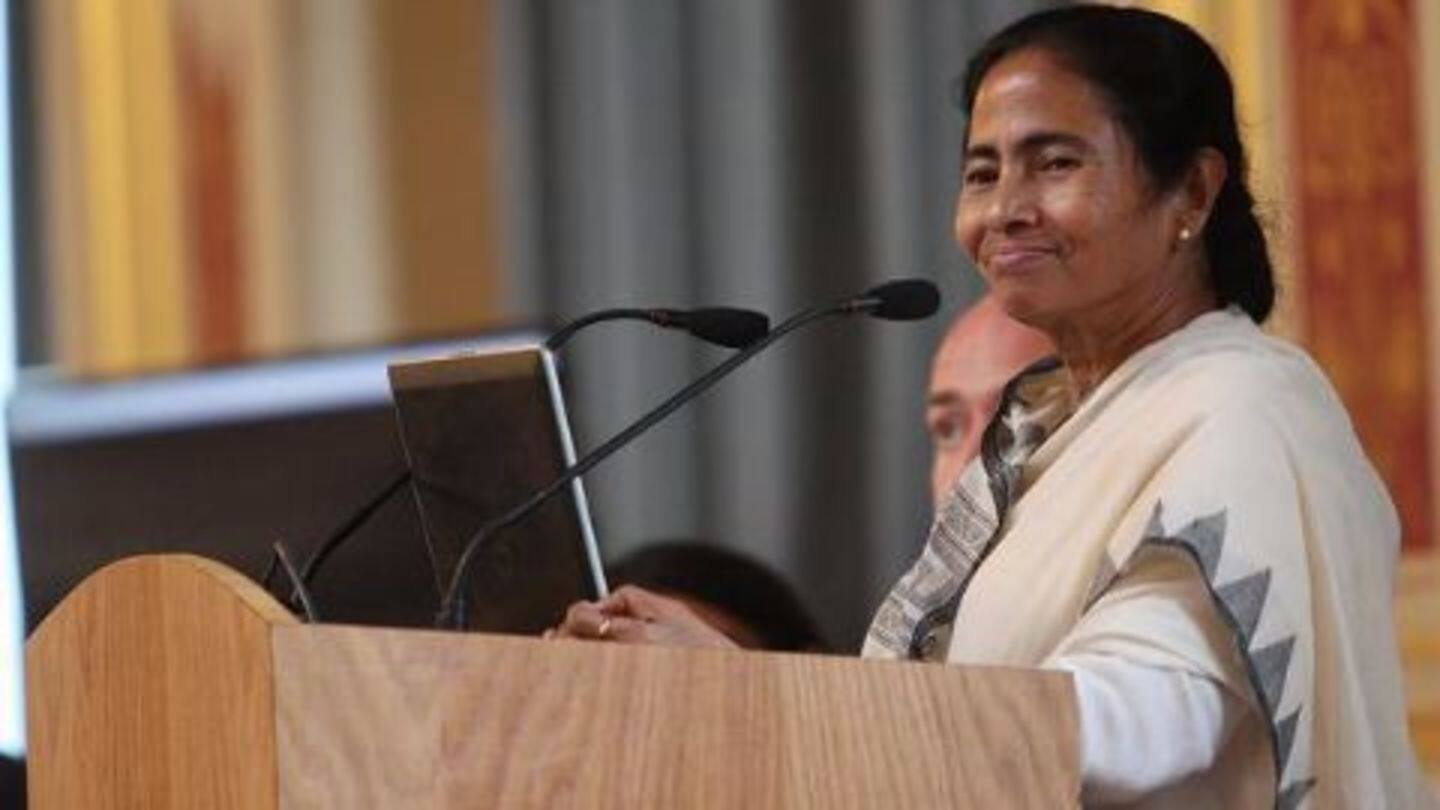 West Bengal Chief Minister Mamata Banerjee responded to the Election Commission show-cause notice on prima facie violation of model code. Mamata was given time till 22 April morning to respond after EC rejected state Chief Secretary's response on her behalf. The poll panel made it clear that the notice was issued to Mamata in her capacity as TMC head and not as the CM.
EC's Model Code of Conduct lays down how political parties, contesting candidates and party(s) in power should conduct themselves during the process of elections i.e. on their general conduct during electioneering, holding meetings and processions, poll day activities and functioning of the party in power etc.
EC's role in ensuring free and fair elections
Election Commission ensures that model code of conduct is observed by political party(ies) in power, including ruling parties in Centre, States and contesting candidates. EC ensures that official machinery for the electoral purposes is not misused and that corrupt practices such as impersonation, bribing and inducement of voters, threat and intimidation to the voters are prevented. Appropriate measures are taken in case of violation.
Mamata's promise to create new district of Asansol
Mamata Banerjee had promised to create a new district of Asansol at an election rally in Asansol on 8 April. Making fresh promises are barred under the model code of conduct in election-bound states.
EC issues showcause notice to Mamata Banerjee
Election Commission issued show-cause notice to Mamata Banerjee for violating the model code of conduct. "It was brought to our knowledge that she made the promise of creation of a new district of Asansol after which a detailed showcause notice was sent to her," Chief Election Commissioner Nasim Zaidi said. Zaidi said that future course of action will be decided after receiving Mamata's reply.
Mamata Banerjee blasts EC for showcause
West Bengal CM Mamata Banerjee blasted the Election Commission which issued a show-cause notice against her. The Trinamool supremo thundered, "people will showcause them on May 19," when results of the assembly polls will be declared. Pointing to the removal of Kolkata police commissioner and change of large number of officers-in-charge, Mamata accused EC of working at the behest of Congress, BJP and CPI-M.
EC should have done basic due diligence, TMC
Trinamool Congress said that EC should have done "very basic due diligence" before issuing a showcause notice to Mamata. TMC spokesperson Derek O'Brien said that the decision to make Asansol, Kalimpong, Basirhat, Sundarbans and Jhargram into different districts was not new and taken up in state cabinet in Dec 2015. O'Brien added that people who registered the complaint did not get their facts right.
EC examines Mamata's outburst
Election Commission decided to examine West Bengal Chief Minister and Trinamool Congress leader Mamata Banerjee's outburst against the poll panel in public meetings across the state. "She has given her reaction in different public meetings ever since she was showcaused," Additional Chief Electoral Officer Dibyendu Sarkar said. "We are sending the CDs of those meetings to the Election Commission," he added.