Presidential polls: Opposition candidate Meira Kumar files nomination
Presidential polls: Opposition candidate Meira Kumar files nomination
Written by
Shikha Chaudhry
Edited by
Gaurav Jeyaraman
Jun 28, 2017, 12:12 pm
2 min read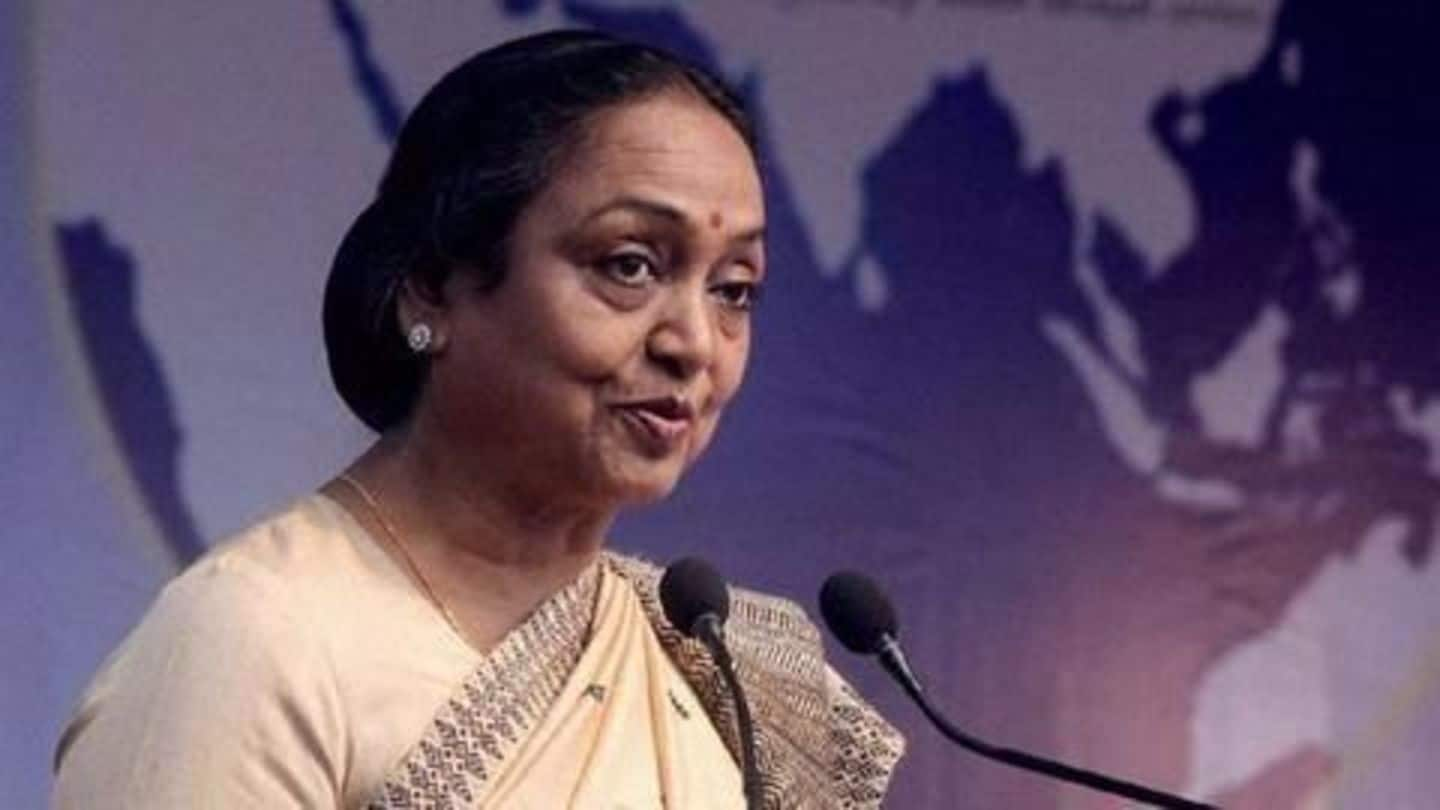 The opposition's presidential candidate, former Lok Sabha speaker Meira Kumar, filed her nomination for the July 17 polls in the presence of Congress chief Sonia Gandhi, former PM Manmohan Singh and other senior leaders. After the scrutiny of nominations, Kumar is expected to start her campaign from June 30 from Gujarat's Sabarmati Ashram. Kumar has appealed to MPs to vote with "inner conscience".
Indian Presidential elections
President Pranab Mukherjee's term is set to end on 25 July, 2017. Elections will be conducted before this to choose his successor. The new President will be elected by an electoral college comprising of members of both houses. The total strength of Electoral college is 10,98,882 votes. Incumbent Presidents can stand for re-election any number of times as there is no term limit.
Opposition parties perturbed by BJP victories
The recent electoral gains made by the BJP in state election has perturbed opposition parties. Several leaders from the BSP, SP, JD(U) etc have appealed to pose a united opposition against the BJP for the 2019 elections. Analysts speculate that the proposal for a common presidential candidate for the presidential elections can be a dry-run for the proposed "grand alliance."
Presidential election: Bihar Governor Ram Nath Kovind is BJP candidate
In a rather unexpected move, the BJP has chosen Bihar Governor Ramnath Kovind as their candidate for the upcoming Presidential election. The decision was taken in the party's parliamentary board meeting, held on Monday. The meeting was chaired by PM Modi. Amit Shah, Rajnath Singh, Arun Jaitley, Venkaiah Naidu, Sushma Swaraj and Nitin Gadkari were also present.
Opposition's Presidential candidate: Former Lok Sabha Speaker Meira Kumar
The opposition has finally announced its candidate for the presidential election. It has chosen former Lok Sabha speaker Meira Kumar, a Dalit candidate. This comes even as several non-NDA parties extended support for Ram Nath Kovind, the BJP's choice. The move is likely to divide support for Kovind, who garnered some consensus due to his Dalit background. Presidential elections are scheduled on July 17.