Amarinder Singh sworn in as Punjab CM
Amarinder Singh sworn in as Punjab CM
Mar 16, 2017, 07:09 pm
3 min read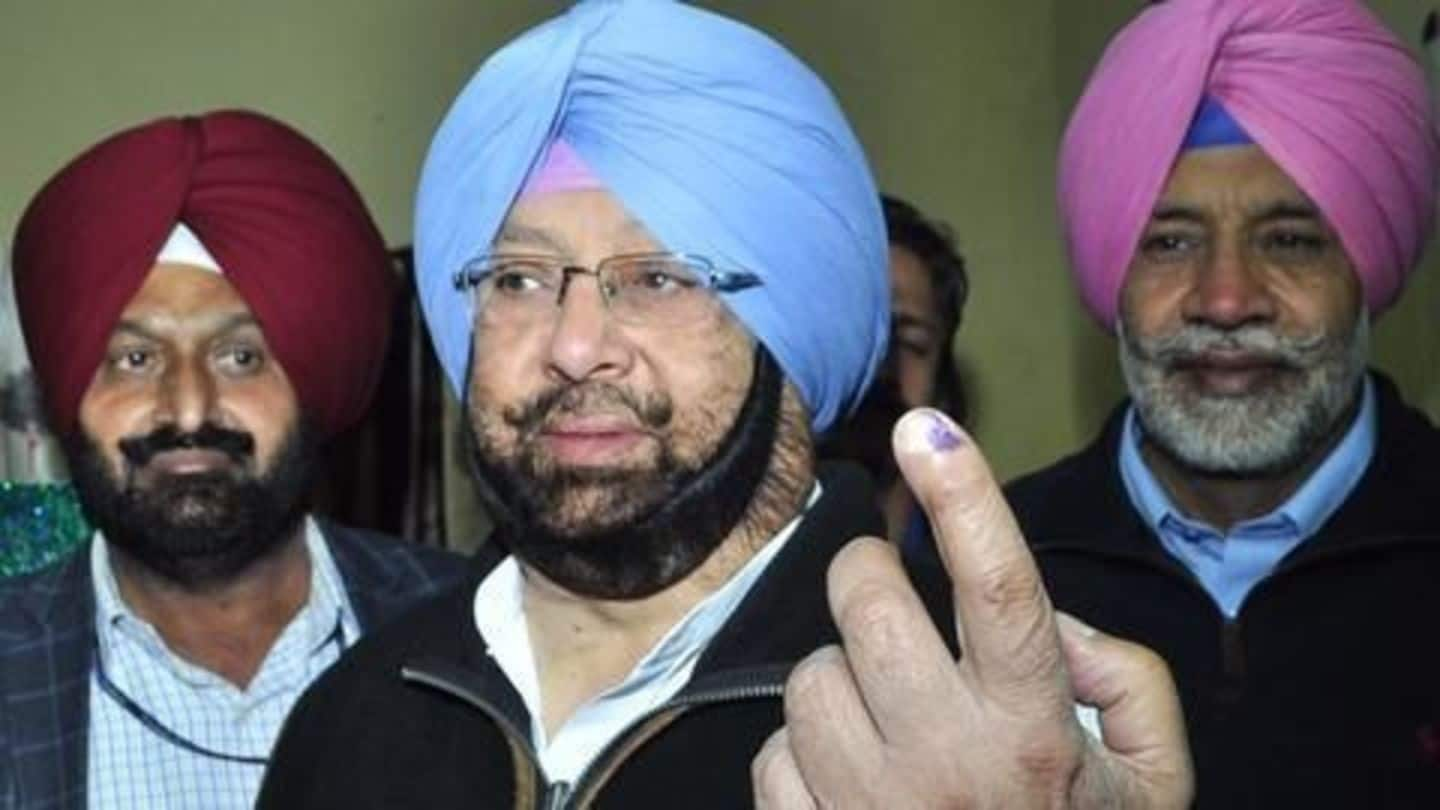 Captain Amarinder Singh was sworn-in as the new Chief Minister of Punjab alongside 9 cabinet ministers. Navjot Sidhu who was eyeing the Deputy CM role, has been given the portfolio of Local Government and Tourism and Cultural Affairs. Veteran leader Brahm Mohindra was given Health, Manpreet Singh Badal got Finance department. The swearing-in ceremony was attended by Dr. Manmohan Singh, Rahul Gandhi, amongst others.
Punjab legislative assembly elections: Quick run-through
Punjab with a total of 117 seats is the 2nd state where AAP aimed to gain firm footing contesting with veterans like Congress, BJP and Shiromani Akali Dal. Current CM Prakash Singh Badal alongwith his son Sukhbir Badal are the faces of SAD, while AAP has Bhagwant Singh and Kejriwal. Capt. Amrinder is Congress' CM candidate. The elections covered Majha, Malwa and Doaba regions.
Malwa: Dominating Punjabi politics since 1966
The Malwa region in Punjab has a huge dominance over Punjab's state politics. All but one CM of Punjab hailed from the Malwa region since 1966. There has been a complete dominance of this region in state politics.
A look at the notable candidates
AAP party candidates are Jarnail Singh (Lambi), Himmat Singh Shergill (Majitha), Bhagwant Mann (Jalalabad) and HS Phoolka (Dhaka). Congress has Navjot Sidhu (Amritsar-East), and Capt.Amarinder Singh (Patiala-urban). SAD has Bikram Majithia (Majitha), Sukhbir Badal (Jalalabad), Prakash Badal (Lambi) and Inder Iqbal Singh Atwal (Rajkot). 100 (9%) of Punjab's candidates have declared criminal cases with 77 serious criminal cases. Punjab has 428 (37%) crorepati candidates.
Captain Amarinder Singh-led Congress wins landslide victory in Punjab
The Election Commission has declared that the Congress has won 77 out of Punjab's 117 assembly seats getting the majority required to form the government. PM Narendra Modi kept political rivalry aside to congratulate Captain Amarinder Singh for his victory in the Punjab elections via phone. He also "wished him a birthday & prayed for his long & healthy life."
Sidhu says Kejriwal lost Punjab because of 'impure intentions'
Congress leader Navjot Singh Sidhu said his party's victory in the Punjab Assembly elections was 'just the beginning' of its revival. He said, "Arvind Kejriwal lost because his niyat (intention) was not pure." AAP's Somnath Bharti said the party's loss in Punjab and Goa would be a "great learning experience." He said, "We are new to politics, we don't understand numbers very much."
Amarinder Singh to be Punjab CM
Senior Congress leader Capt Amarinder Singh is likely to become the next Chief Minister of Punjab on March 16. He said he will speak to Rahul Gandhi about forming a new government. He did not divulge details of how many ministers will be a part of his cabinet. Sources added that Navjot Singh Sidhu may also get a ministerial seat.