Another Rahul Gandhi gaffe: 'Gandhi, Nehru, Azad were NRIs'
Another Rahul Gandhi gaffe: 'Gandhi, Nehru, Azad were NRIs'
Sep 22, 2017, 05:58 pm
2 min read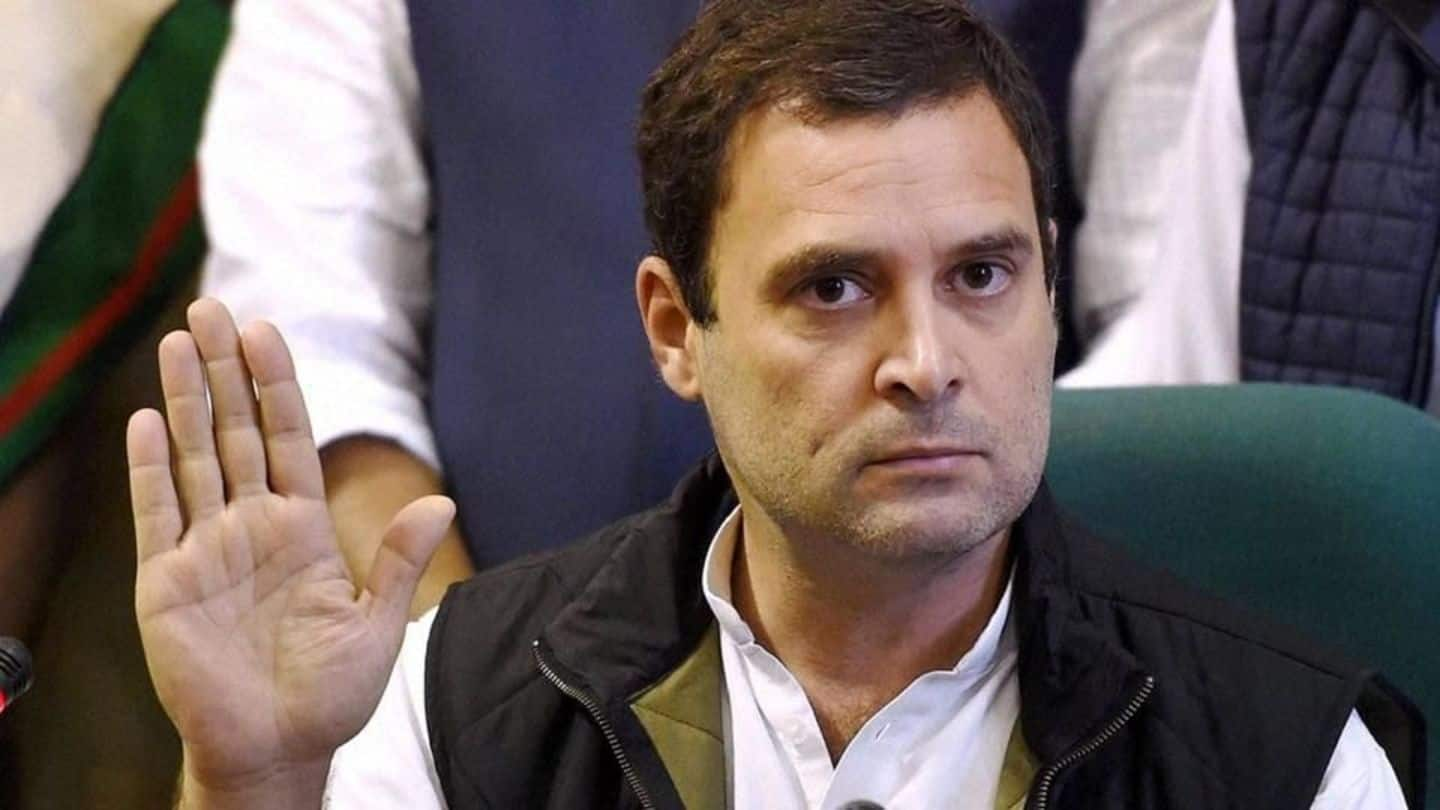 Congress vice-president Rahul Gandhi is once again in the news for a fresh gaffe. During his US visit, he urged NRIs to work for India just like 'NRIs' Mahatma Gandhi, Jawaharlal Nehru and Chandra Shekhar Azad did. Everyone of them went outside, saw the world, and returned to India and transformed it, he said. "The original Congress movement was an NRI movement," he added.
Rahul Gandhi's pearls of wisdom
The 47-year-old "youth leader" has often enthralled us with his quotes, like "poverty is a state of mind" which can be overcome with self-confidence, or "if India is a computer, then Congress is its default program". He also thinks India is "bigger than Europe and US put together". He unintentionally promotes other political parties too: while inaugurating "Indira Canteens", he kept saying "Amma Canteens".
Gandhi seems to read a Kannada paper without Kannada knowledge
It's not just Rahul Gandhi though
Indian politicians have a habit of explaining things they seem to have no idea about. After Canadian PM Justin Trudeau described quantum physics and earned praises, PM Narendra Modi's comments trended: Karna (Mahabharata) wasn't born from his mother's womb, which is proof genetic science existed then, he explained. Or when former PM Manmohan Singh explained: "Terrorists have the element of surprise (so they win)."
But no doubt, Rahul takes the cake
In June, Rahul made headlines again when he said he's studying the Gita and the Upanishads to take on the BJP and RSS. Two years ago, Arun Jaitley called him "an expert without knowledge", an attack the BJP has repeated many times. However, Congress insists he has "intimate knowledge of historical facts". We only hope he keeps providing us such moments of laughter.