Rahul files reply, dares Swamy to present his British passport number
Rahul files reply, dares Swamy to present his British passport number
Written by
Kartikeya Jain
Edited by
Gaurav Jeyaraman
Mar 31, 2016, 07:33 pm
4 min read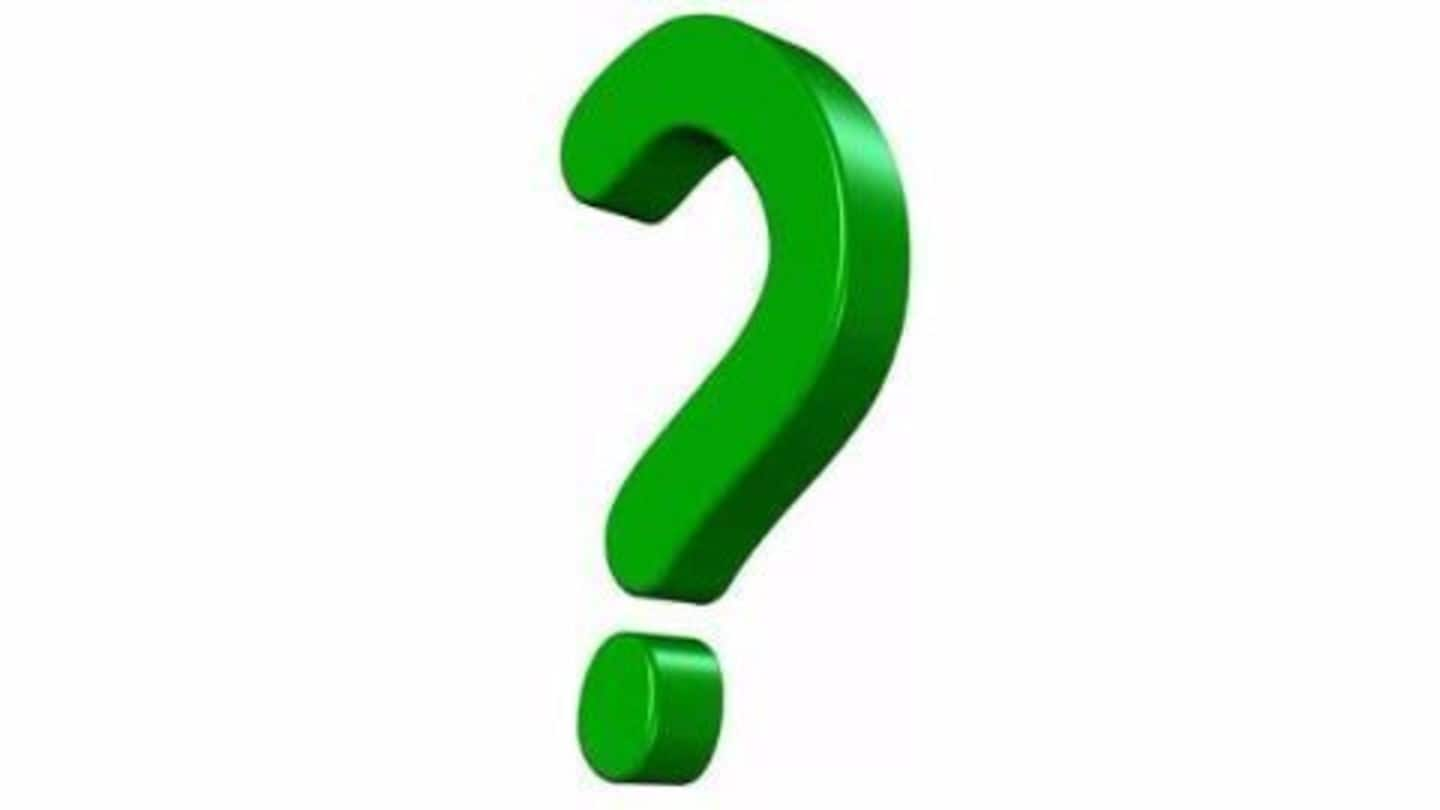 Replying to a notice issued by Parliament's ethics committee on the question of British citizenship, Rahul Gandhi said that the committee had been "wantonly misled" on the issue by the complainant. The committee led by Advani had asked Gandhi to reply to the charges levied by Subramanian Swamy. Gandhi dared Swamy (complainant) to make public his British passport number and other relevant documents.
Swamy wants Rahul Gandhi's citizenship cancelled
BJP leader Subramanian Swamy wrote to PM Modi that Rahul Gandhi should be stripped off his citizenship. Swamy alleged that Rahul had floated a company called Backops Limited in 2003 in the UK. He wrote that, in the annual return form, Rahul had declared himself to be of British nationality with a UK address. Rahul held 65% of shares of the company.
Citizenship rules in India
Section 9 of the Citizenship Act, 1955 says that any Indian citizen who by registration, naturalisation or otherwise voluntarily takes the citizenship of another country, would be terminated from citizenship of India.
BJP MP writes to speaker against Rahul Gandhi
BJP MP Maheish Girri wrote to Lok Sabha speaker Sumitra Mahajan seeking appropriate enquiry against Rahul Gandhi in citizenship row. He said that if it was proved that wrong information was provided in Rahul's election affidavit, his parliamentary membership should be canceled. He also said that Rahul's citizenship should also be canceled in case the allegations made by Swamy are proved to be true.
Rahul Gandhi's British citizenship row a typo: Congress
Congress rubbished Swamy's claims and said that it was a typographical error made by an accountant, responsible for filing returns. While he was declared as Indian in company documents and other annual returns but in three returns of 2005, 2006 and 2009, he was mentioned as British with a UK residential address. Congress said that Rahul never held citizenship of any other country.
Rahul Gandhi dares govt to jail him
Congress Vice President Rahul Gandhi accused Prime Minister Narendra Modi of throwing mud on him through his cronies. He said that he was not scared of such accusations made by Swamy and dared the government to jail him if he is guilty. He also said that PM Modi had all the agencies under him and he should get a probe done against Gandhi.
Show your 56-inch chest: Rahul to Modi
Rahul Gandhi had taken a jibe against Modi asking him to show his 56 inch chest by launching an investigation against Gandhi in the citizenship row.
Swamy files PIL, says Rahul must prove innocence
BJP leader Subramanian Swamy filed a PIL against Rahul Gandhi for allegedly declaring himself as a British national. Swamy refuted Congress' explanation saying it was not believable that the same typing mistake was done for five years. He alleged that Rahul had confessed he was a British citizen and it was Gandhi's duty to prove that he was innocent.
Urgent hearing against Rahul Gandhi refused by SC
The Supreme Court refused an urgent hearing on a plea seeking a direction to CBI to register a case against Congress Vice President Rahul Gandhi. Lawyer M. L. Sharma had earlier pleaded before the court for urgent listing and hearing on Swamy's PIL A bench headed by Chief Justice H L Dattu said that there was no urgency in the matter.
Speaker refers RaGa citizenship issue to Ethics Committee
Lok Sabha Speaker Sumitra Mahajan referred the complaint on Congress vice-president Rahul Gandhi's British citizenship issue to the Ethics Committee of Parliament. The Ethics Committee, consisting of 15 MPs from various parties, is headed by BJP's veteran leader LK Advani. The recommendation was made after BJP MP Maheish Girri filed a complaint with the Lok Sabha speaker over Rahul's citizenship.
Ethics Committee issues notice to RaGa over citizenship
Rahul Gandhi was served a show-cause notice by the Ethics committee of Parliament asking whether he had declared himself as a British citizen during his stay in the United Kingdom. Congress leaders accused the Speaker of bypassing "the process of natural justice" by not asking Mr Gandhi for his version first. Rahul has denied the allegations and agreed to be jailed if found guilty.
Rahul says 'never applied for any other citizenship'
Congress vice-president Rahul Gandhi stated that he had "never applied for any other citizenship ever". Responding to a Lok Sabha Ethics Committee notice seeking his reply to allegations that he held British citizenship, he alleged that there was a "conspiracy" hatched by the BJP to malign his image. The allegations are about Rahul Gandhi's alleged declaration as a British citizen in an overseas firm.