Political storm after Dikshit's "Rahul still immature" comment
Political storm after Dikshit's "Rahul still immature" comment
Feb 25, 2017, 12:39 pm
3 min read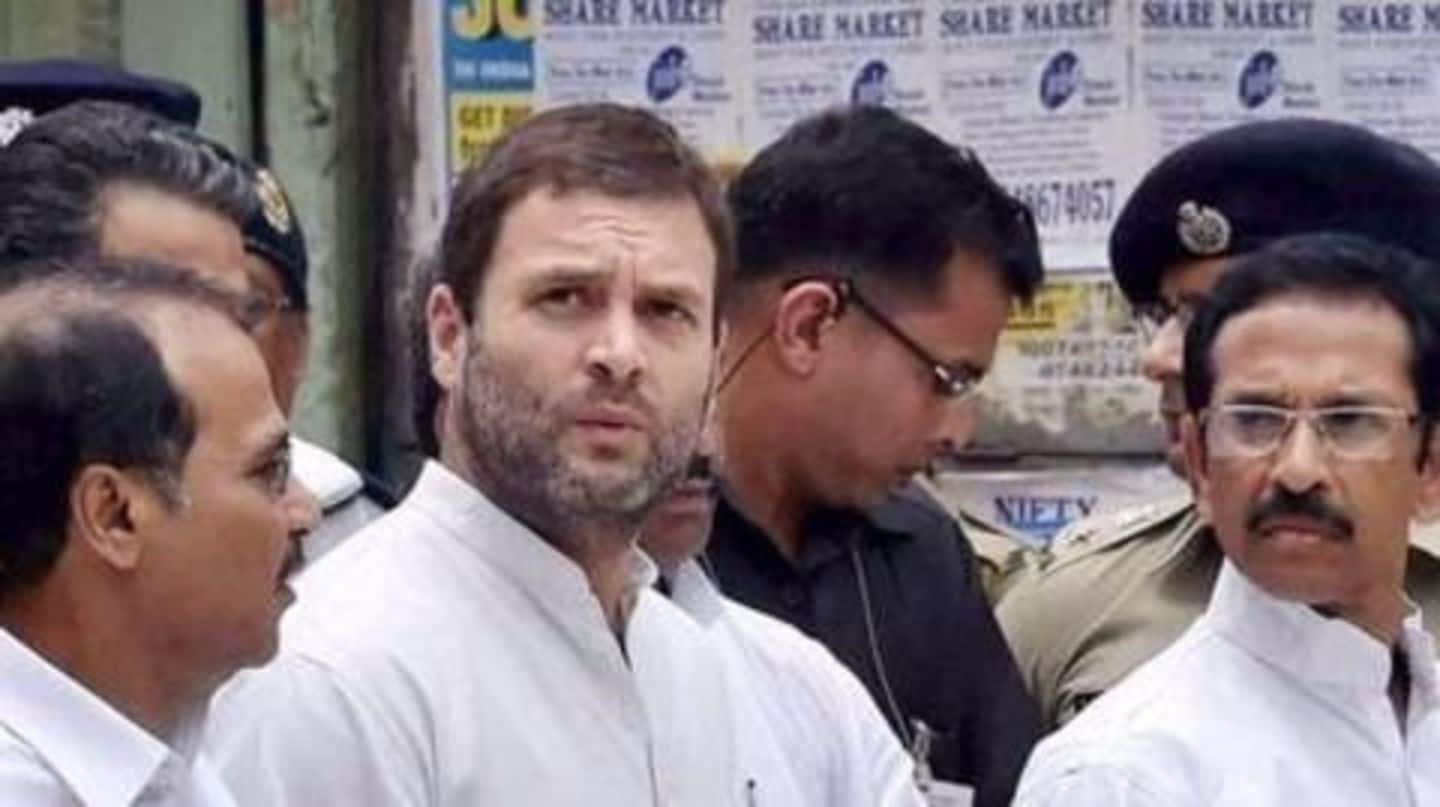 Congress leader Sheila Dikshit said Rahul Gandhi "is still not mature", pushing the party into damage control mode. Party veteran Harikesh Bahadur followed by saying the Gandhi scion's preparedness should be debated. BJP president Amit Shah and Oil Minister Dharmendra Pradhan took the opportunity, asking why Congress was "thrusting him on UP". Congress spokesperson Shobha Oza asked Dikshit to clarify. Dikshit later tweeted #DontTwistMyWords.
Rahul Gandhi accuses PM Modi of corruption
Rahul Gandhi made serious accusations against PM Modi earlier today. He claimed that he had detailed information about "personal corruption" by the PM. He said he wanted to present this in the Lok Sabha but was not being allowed to do so by the government. AAP leader Arvind Kejriwal said that if Gandhi had proof, what was stopping him from revealing information outside Parliament?
Gandhi supported by opposition parties
Rahul Gandhi made these allegations against PM Modi in a press conference which appeared to be strongly supported by opposition parties. Several parties from the opposition were present at the press conference including parties like TMC, NCP and the Left.
Government demands apology from Rahul Gandhi
Rahul Gandhi's allegations of corruption against PM Modi created an uproar among members of the ruling dispensation. Gandhi's allegations were dismissed by senior BJP leaders as being "baseless". Parliamentary Affairs Minister, Ananth Kumar, said Gandhi made these accusations out of "desperation". Kumar also accused the opposition parties for not letting the house function and blaming others for the ruckus.
Prakash Javadekar mocks opposition
HRD Minister Prakash Javadekar said, "They (opposition leaders) are completely exposed now. The stings show they are demanding huge commission to convert black money into white. While we are busy in changing the face of the country, they are busy in changing notes."
Modi received kickbacks from Sahara: Rahul Gandhi
Congress vice-president Rahul Gandhi on Tuesday accused PM Modi of accepting kickbacks from the Sahara group of companies as Gujarat Chief Minister. He also said that the Income Tax department has records of all the 9 payments made by Sahara to Prime Minister. Ironically, on 25th November, 2016, the SC had already ruled that no investigation could be ordered based on the aforementioned reports.
Others involved in corruption
The same papers Rahul Gandhi quoted to accuse Prime Minister of Modi also name erstwhile Rajya Sabha member Jayanthi Natarajan and Ex-Chief Minister of Delhi, Sheila Dixit.
Sahara Diaries documents puts Sheila Dixit in a fix
The Congress posted a list linked to the Sahara bribery case on Twitter in which a reference to its leader Sheila Dikshit also allegedly figured; Dikshit junked the list saying there was no truth in the allegations. The list was meant to bolster the Congress's allegations of corruption in the PMO. The BJP rejected the revelation saying the SC had already cleared the matter.
SC dismisses petition seeking probe into Sahara diaries
The Supreme Court has dismissed a petition seeking a CBI probe into the Sahara-Birla diaries, saying there was no case to be made. The court argued that diary entries could not be permissible as evidence and that independent evidence would be required for a probe to be ordered. The Attorney General of India welcomed the decision on behalf of the Centre.