Kejriwal announces dedicated committee for SC/STs
Kejriwal announces dedicated committee for SC/STs
Written by
Anupama Vijayakumar
Apr 15, 2017, 01:53 pm
3 min read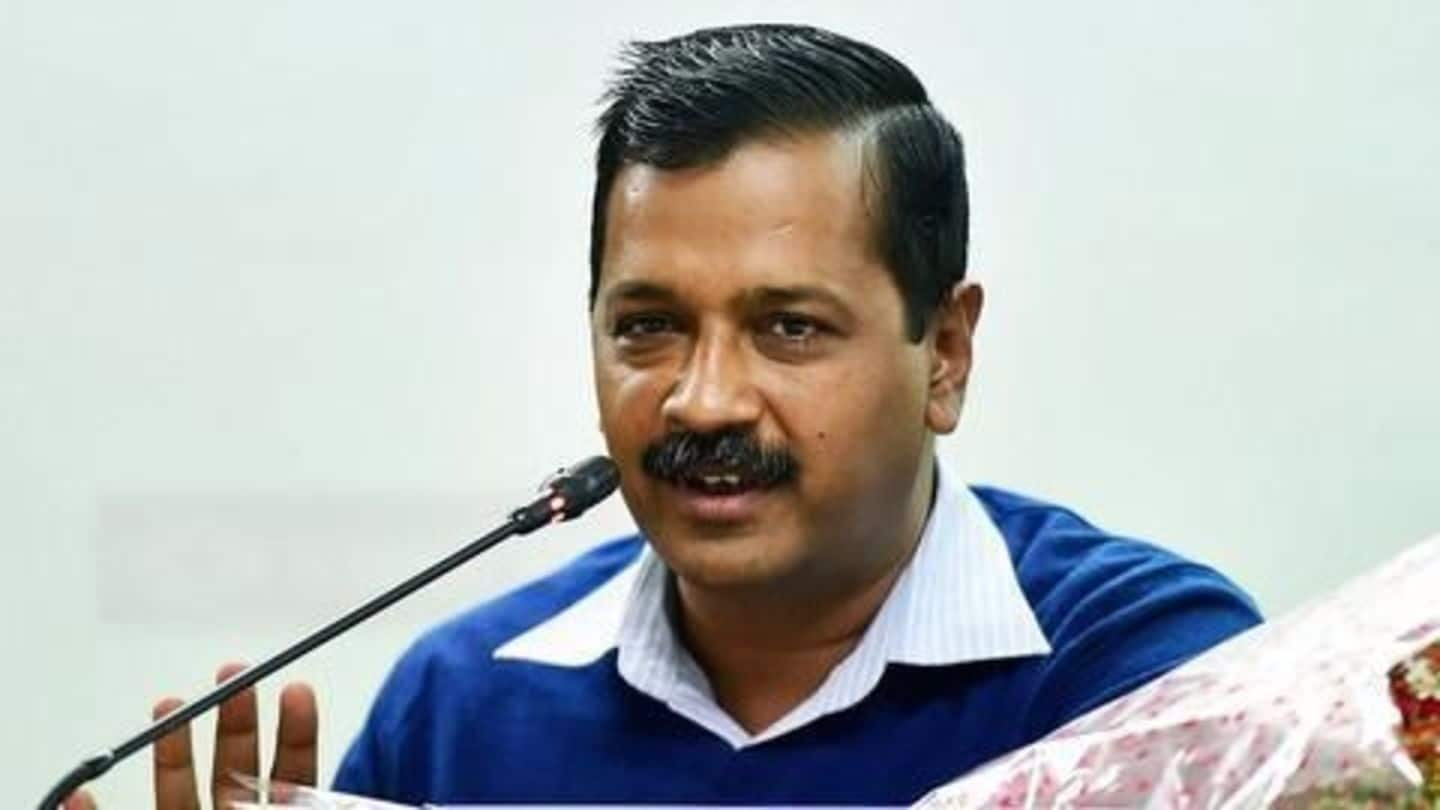 After AAP lost Rajouri Garden in by-polls, Delhi CM Arvind Kejriwal announced an SC/ST committee, to be formed after the civic elections. The cabinet will have to clear a bill on it after it is passed by the assembly, before it goes to the Centre for approval. According to the 2011 census, Delhi has over 28L SC members; no information is available about STs.
AAP's new campaign strategy: Highlighting positives and no criticizing Modi
Learning from its abysmal performances in the Goa and Punjab assembly polls last month and the humiliating defeat in the Rajouri Garden by-polls this week, AAP is gearing up to change its campaign strategy. AAP is set to keep its campaign "positive", highlighting its achievements over criticizing PM Modi which could backfire in the current positive climate for BJP. Let us know more!
Municipal Corporation of Delhi Polls, 2017
The MCD Polls are being conducted across the North, South and East Delhi Municipal Corporations. Major contenders include the Aam Aadmi Party (AAP), Bharatiya Janata Party (BJP) and the Indian National Congress (INC). Polling is scheduled to begin from 23rd April.
Why are the MCD polls important to AAP?
AAP government has faced many obstacles from municipal bodies occupied by BJP. Functioning in sync with municipal bodies is crucial for AAP to effectively implement government projects. The same citizens who voted AAP to power in 2015, stand disgruntled at the government's inability to deliver. Performance in the by-polls can be a barometer to gauge AAP government's popularity in light of future elections.
Modi bashing and AAP campaigns
AAP's strategy in the 2014 Lok Sabha polls resorted to negative portrayal of Modi. Performing badly in Delhi, AAP candidate Arvind Kejriwal also lost to Modi in Varanasi. Highlighting the positives of its 49-day rule during the 2015 state assembly polls resulted in AAP's victory.
What is AAP's campaign strategy?
AAP plans to highlight the positive aspects of its rule including electricity and water subsidies, and conducting mohalla sabhas. In a bid to highlight positives, AAP has refrained from criticizing Modi. This is being done in light of the presence of large number of voters from Uttarakhand and UP in Delhi, the states in which BJP secured stellar victories in recent state assembly polls.
AAP's national ambitions have been hit following humiliating defeats in Goa and Punjab. Pursuit of national ambitions left Delhi voters neglected. AAP would have to re-focus on Delhi if it plans to prevail as a political force. AAP government, perceived to be in a sorry state, could definitely use highlighting the positives of its rule to paint a more attractive picture for voters.
Criticism directed at BJP instead of Modi
Refraining from criticizing PM Modi, AAP has started directing criticism towards BJP. For instance, addressing rallies last week, Kejriwal while referring to BJP-led MCD's inability to deal with sanitation noted, "don't vote for BJP... they can't even remain true to their Prime Minister".